5 Tips for Designing a Home Office
Posted by Courtney Korb on Wednesday, November 13, 2019 at 2:43 PM
By Courtney Korb / November 13, 2019
Comment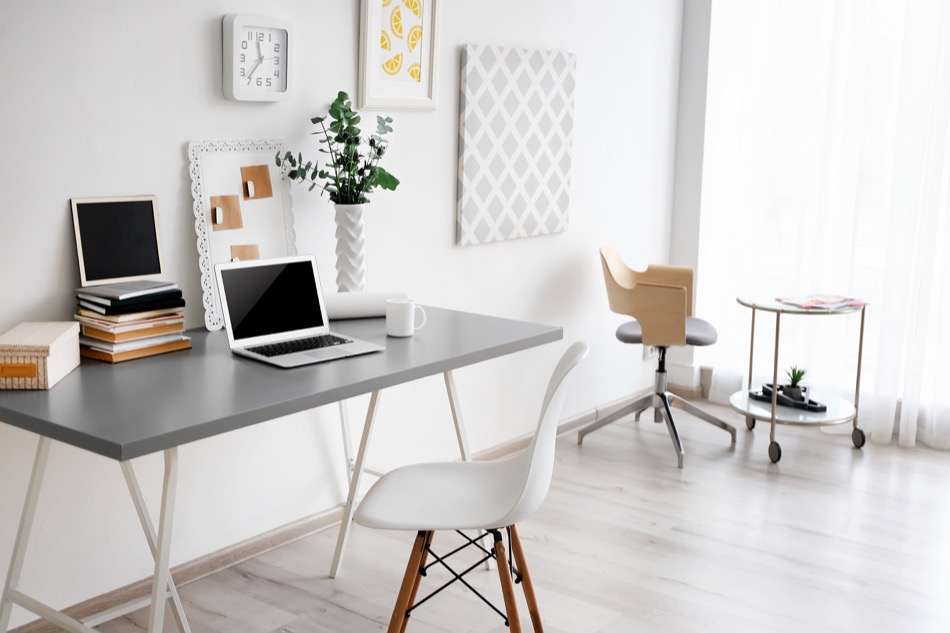 Whether working from your Chino Hills home is a choice or a necessity, it shouldn't be a chore. Carve out a space easy to concentrate in and offers both comfort and efficiency.
Cater to Your Comfort
Your home office doesn't have to look like a traditional business office, but it must accommodate all the gear necessary for the work you do. This typically includes work surface, seating like a comfy computer chair, seating, storage space, space for needed supplies and equipment, a computer and related electronics. Beyond those basics, the physical layout and decor are totally up to you. If you do your best work from a laptop on a sofa, so be it. If you're inspired by a stand-up desk, or you scribble notes on a wall-hung whiteboard, great! It's your work space, so make it work for you.
Keep It Private
While a dedicated room with a door is not an absolute necessity, what is vital is a home office discouraging interruption and not requiring you to clean up after every work session. Working from the dining room table or at a desk in a corner of the bedroom is typically not a viable long-term solution. Closet offices can be highly effective as home work spaces.
Light Up the Space
Dedicated home office space requires the right kind of lighting, especially if you work at night. If possible, locate your work space near a window to take advantage of daylight and outside views, but don't forget proper task lighting. A desk light, a small table lamp or a hanging pendant are various possibilities. Working long hours at a computer causes severe eye strain, so be sure to provide other light sources.
Concentrate on Efficiency
Without regular business hours, productivity can suffer. For efficiency's sake, try to adhere to a regular schedule in your home office, just as you would if you commuted to work. Allow yourself time for personal affairs, or for social activities, but try to concentrate on business when you are "in the office." Your family will appreciate it, and you'll find you accomplish more this way.
Give Yourself a Break
Sitting at a desk for long hours can be as tiring as standing for an entire shift. No matter what kind of work you do, include a way to give both body and mind a break. It might be a comfortable chair and ottoman, a small television set, a yoga mat or an exercise ball. Your choice.
The option to work at home can be a great perk. It's up to you to make it work best for you.