How to Decorate Your Home Like a Celebrity
Posted by Courtney Korb on Monday, June 27, 2022 at 12:52 PM
By Courtney Korb / June 27, 2022
Comment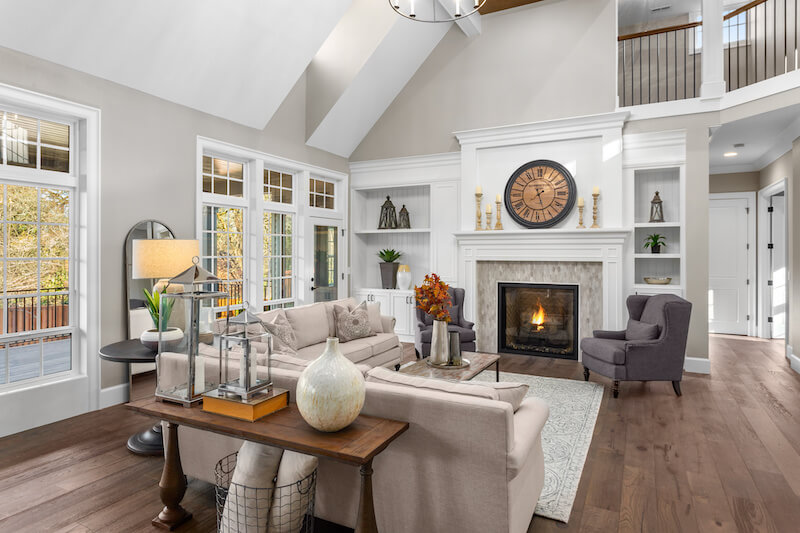 While many people can only dream of living life in the limelight, there is no reason why your home can't feel like a celebrity's. Their homes are always impeccably decorated and full of personality. If you're looking to add a little Hollywood flair to your luxury home, there are some simple tricks you can follow to make it feel like a movie star's abode. So, whether you're looking to impress friends or celebrate your style, read on for tips on how to decorate your home like a celebrity.
Take the Spotlight: Bigger Pieces Make a Bold Statement
One way to make a bold statement in your home is to go with big focus pieces. This is something that celebs do naturally because their houses are often huge, but the idea works for homes of all sizes. The key is to be strategic about it. Don't just go out and buy the biggest couch you can find. Instead, think about which pieces will make the most impact, then max out the size.
An oversized coffee table, for example, can be a real showstopper. It can anchor your living room and make it feel more luxurious. Or, a large dining table can make your dining room feel elegant yet inviting. Focusing on large furniture has the extra benefit of making rooms appear larger if you want to maximize space in your home.
The pieces don't have to be furniture; a large painting or a sculpture can also make a lasting impression. The important thing is to choose pieces you love and will make a statement in your home. With the right strategy, big pieces can make a significant impact in the best way possible.
Use Unique Furniture that Reflects Your Inner Star
Celebrity homes are always fascinating to look at. They're over-the-top and often break all the rules of interior design. But that's what makes them so captivating; they stand out from the rest. If you want to give your home a celebrity makeover, start by using unique furniture pieces that reflect your personality.
When shopping for furniture, don't be afraid to go against the grain. Pick pieces that make a statement and are conversation starters. This could be an oversized armchair in a bold print or a brightly colored couch. If you're unsure where to start, look for handcrafted furniture with an interesting story behind it. Online furniture stores are another good starting point because you increase your odds of finding pieces that no one else in your area has.
Your home should reflect your style, so don't be afraid to experiment. Be bold and have fun with your furniture choices. After all, it's your home—you should love everything in it!
Lights, Camera, Air Conditioning: Smart Tech Is Your Personal Assistant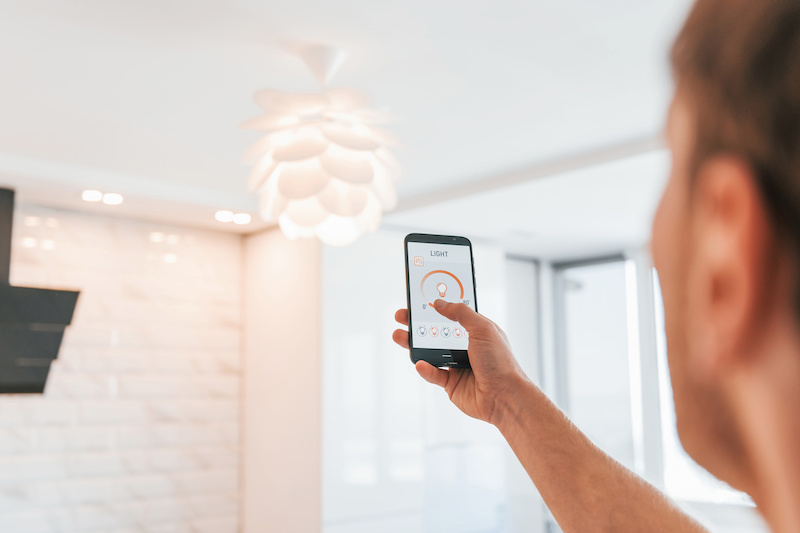 Smart technology is an easy way to make a home feel more luxurious. One simple place to add smart technology is in lighting. This can include adding automatic shades to windows and controlling your lights with an app or keypad. In addition to looking cool, this is a great way to conserve energy and create a more comfortable environment.
The smart tech doesn't have to stop at lights. Here are a few other ways to use smart technology in your home:
Climate control: Install a programmable thermostat that can be set from your phone.
Entertainment systems: Many TVs and speakers can now be controlled with smartphones, tablets, or even your voice.
Home security: Set up motion-activated lights and security alarms that can be controlled remotely.
Homes are meant for relaxation, and setting up smart tech can help make that happen. By making your home more comfortable and efficient, you can spend more time enjoying it and less worrying about it.
Indoor Plants Are the Best Supporting Actors
Many celebrity homes seek to highlight nature by creating an outdoor living space, but bringing the outdoors in is another popular option. An indoor plant is one popular way to add new life to a room. Not only can they add an elegant touch to your home, but there are several benefits to having indoor plants, including the potential to improve indoor air quality and reduce stress.
Indoor plants are flexible, as they can be placed in any room. A plant might look perfect on a living room table or the counter in the kitchen. If you don't have counter space for a plant in the bathroom, consider hanging the plant from the ceiling. The key is to find a plant that fits your available space and the level of care you're willing to provide.
Mixed Decorations and Color Keep Your Home Paparazzi Ready
The key to emulating a celebrity's home—as mentioned with unique furniture—is to have a home that stands out. Instead of having a uniform look throughout the house, consider mixing styles to attract attention.
When it comes to the home's colors, consider using neutrals and blacks with other colors. This provides a stark contrast that will make the different colors pop. Similarly, patterns are easy to splash through your home to draw the eye. Patterns can be used in various ways, including upholstery, drapery, pillows, and throws. Another way to add patterns is through wallpapers, which can be applied to an entire room or just as an accent.
Lighting is vital to show off the work you've done. Different rooms need different lighting, but thankfully there are plenty of options. Lamps come in all shapes, sizes, and colors, so it's easy to find some that fit the style of the room. Wall lighting like sconces and string lights can also be used to create an inviting vibe and highlight your one-of-a-kind home.
Live the Movie Star Life in Your Own Home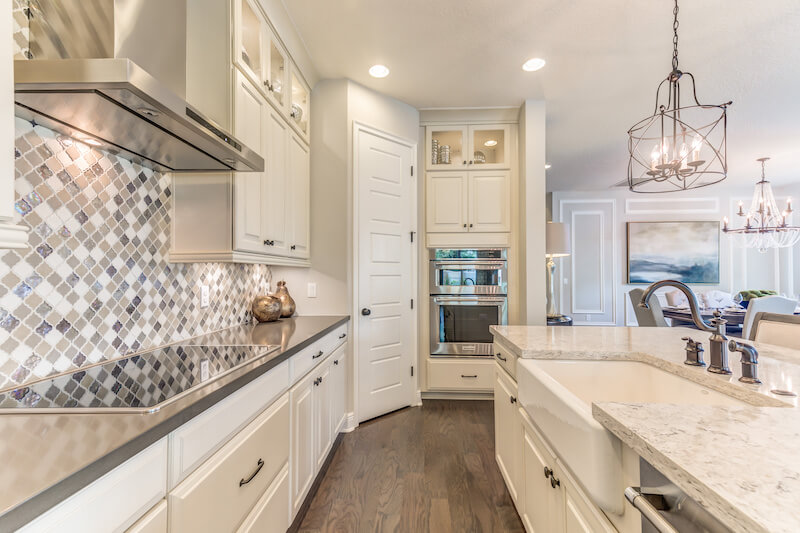 If you're looking for a little inspiration to help redecorate your home, look no further than the celebrities who have done it best. Celebrity homes are lavish, full of unique pieces, and sometimes quite eclectic. While you may not be able to live their lives, you can still get a few ideas for how to redecorate your home like a celebrity. After all, luxury is a feeling and not necessarily a price point—you don't have to be a celebrity to have a home like one. With just a little bit of effort, you can create an interior design that will make your friends and family green with envy.