Contingencies: What They Are and How To Use Them
Posted by Courtney Korb on Wednesday, June 13, 2018 at 11:10 AM
By Courtney Korb / June 13, 2018
Comment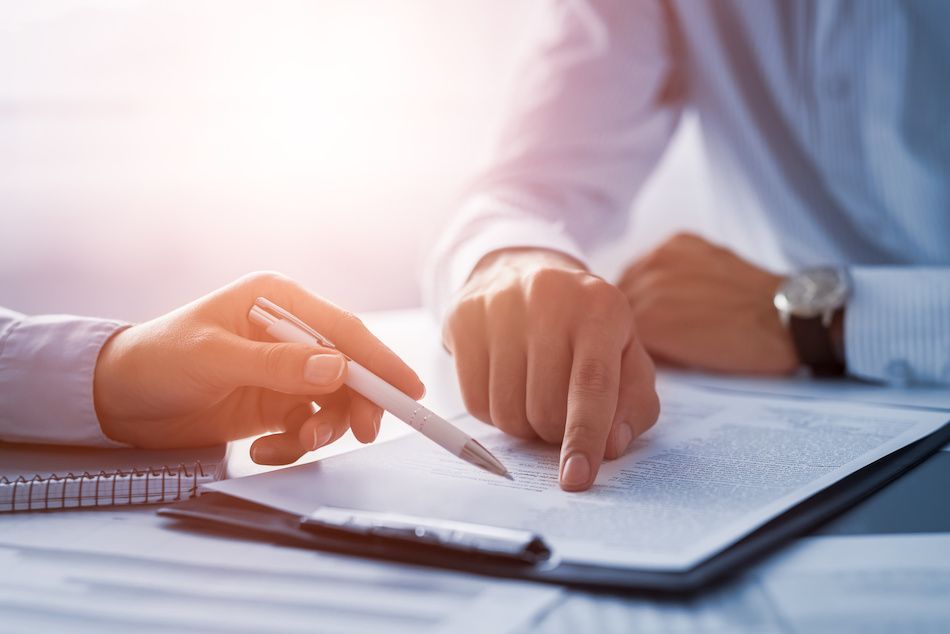 When purchasing a new home, their real estate agent may recommend adding contingencies into their offer in order to protect the buyer from anything that may go awry with the home. First-time home buyers may be unfamiliar with what contingencies are and how they work, so here is everything to know about contingencies in order to use them effectively.
What's a Contingency and How Does it Help?
A contingency is a clause added to an offer or contract that specifies certain conditions that the home or its current owner must meet before it can be sold. Contingencies help protect buyers because if those conditions aren't met, the sale will be cancelled with no penalty to the buyer. Under normal circumstances without a contingency, if the buyer wanted to back out of an agreement, they would forfeit any cash deposit they put down on the home to the seller.
For instance, if a buyer offers on a home and includes a contingency that the seller must pay for the home's inspection and the seller accepts the offer, the seller must have the home inspected or the buyer will be allowed to back out of the agreement. In addition to scenarios like this, contingencies can also protect buyers from being stuck with a home that has far worse problems such as mold infestations.
Do Contingencies Only Protect Buyers?
Both buyers and sellers can benefit from using contingencies. While they are more angled toward buyers, sellers can use contingencies to protect themselves. For example, a contingency saying the buyer must have a home loan in order to purchase the home would protect them in the case that the company sponsoring the buyer's loan retracts their loan approval.
What Types of Contingencies Are There?
There is a wide variety of different types of contingencies that protect buyers from almost anything that can go wrong when buying a new home. Here are some of the different contingency types:
Appraisal: The company sponsoring the buyer's loan may require an appraisal contingency in order to ensure that the home's value is actually accurate to the loan the buyer is taking out.
Home Inspection: This ensures that the home will be inspected by a professional home inspector before any closing documents are signed.
Roof Inspection: Home inspections don't often include the roof as it can be dangerous for the inspector to climb up on to it, so this ensures a special inspection for just the roof will be completed.
Mold and Asbestos: An infestation of mold can be deadly to the people living inside the home, and using this contingency will make it so if any is found in the home, they won't be forced to purchase it.
Lead Paint: By law, any home buyer buying an older home at risk of having lead paint has 10 days to test for confirmation, and this contingency will protect buyers who have pets or young children who may be at risk of ingesting it.
Buyers can use any sort of contingencies they want when offering on a Long Beach home, but they should know that the more contingencies they use, the more likely they are to turn the seller off. Try to limit contingencies to just the most important ones for the particular home.
Contingencies can be extremely helpful when trying to purchase a home, but be sure to consult an experienced real estate agent for more information or clarification on how to use them effectively.