Community Security Considerations When Looking To Buy A Condo In LA County
Posted by Courtney Korb on Friday, November 5, 2021 at 7:14 AM
By Courtney Korb / November 5, 2021
Comment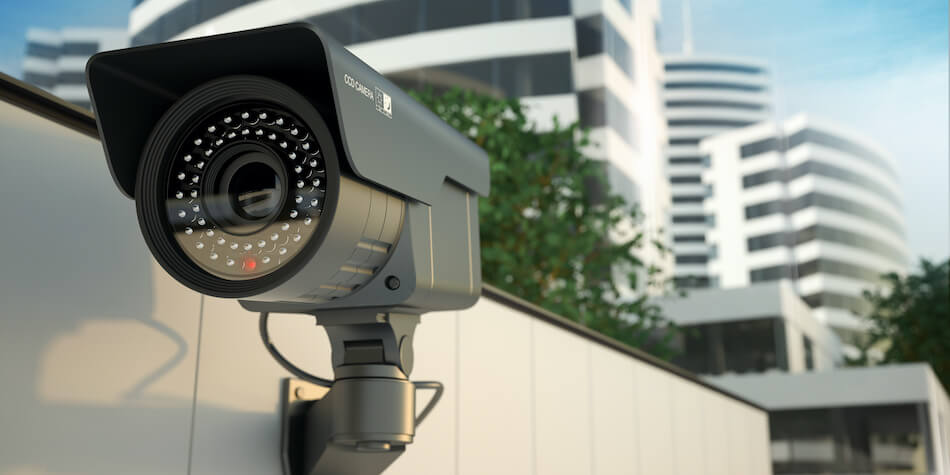 One of the beauties of buying into a multifamily community, such as a condominium complex, is the sense of heightened security such properties provide. Typically, these communities feature access controls for residents only, which provides an added layer of protection.
That said, there are multiple areas of security concern when it comes to multifamily communities, so it's vital to take them all into consideration when looking to buy a condo. Overall crime statistics in LA County dropped by 6 percent in the first six months of 2021 due to the reduction of property crimes, but this has largely been attributed to the pandemic lockdowns. As restrictions ease, the incidence of petty and property-related crimes is likely to rise again, so it pays to be security savvy.
Here are some of the top security considerations to take into account when looking to buy a condo in LA County.
For informational purposes only. Always consult with a licensed real estate professional before proceeding with any real estate transaction.
Secure Access Systems
First and foremost, it's essential to feel secure in your own home. Condo complexes typically feature secure individual condominium entry and security systems that allow for careful control over who accesses the complex as a whole.
Commercial real estate risk management technologies, such as cloud-based systems and touchless access control options, have been gathering speed for some time now. The pandemic conditions have accelerated their adoption, however, as commercial property managers seek new and innovative ways of heightening security as well as mitigating the risk of viral transmission.
Ideally, your new complex will feature a modern, touchless access control system that is backed by the cloud to allow for remote management, unless a security staff member will be onsite round the clock. Either way, ensure that you ask these questions and that you are comfortable with the way in which the access control security works.
Common Areas
Most condo communities feature shared amenities such as pools, lounge areas and rooftop gardens. These areas can commonly attract after-hours activity and property managers must ensure that security measures are taken to adequately reduce the instances of misuse, security breaches or liability. Check for adequate 24/7 commercial surveillance systems in all common areas including commercial grade security cameras.
Garages and Parking Lots
It doesn't matter whether you own a high-end, luxury car, a collectors model, a motorbike, or an old vehicle on its last legs - no one wants to have their mode of transport broken into or stolen.
Ideally, a community complex will feature remote video surveillance that bolsters garage security by maximizing perimeter monitoring in real-time. These cameras can alert a remote operator instantly, and in some cases can even signal on-site staff to attend to potential incidents before they occur. These remote monitors can verbally confront potential perpetrators via on-location audio and notify police using verified video-detection. Law enforcement alerts backed by video surveillance footage tends to elicit a much faster response than an unverified alarm does.
Bicycle Storage
Bicycles are much easier to steal, as they can be carried, or ridden. If you plan on storing your bike at your new condo, it's crucial to check for adequate security monitoring around communal bike storage areas. Ideally, the security features will include live monitoring, allowing for enhanced prevention, since behaviors such as loitering and multiple returns can be considered and addressed as potential threats.
Assess Security Features Against the HOA Costs
The price of your new LA condo, in addition the rate of the HOA fees it comes with, should be reflected in the level and quality of security features that the complex operates with. HOA (Homeowners Association) fees are designed to cover many aspects of community living costs. These can include building maintenance and repairs, the upkeep of common areas and facilities, and the security costs of the complex. A complex that features sky-high HOA fees combined with outdated security systems is a red flag that needs to be addressed.
Ask the Important Questions
Once you find the LA County condo you want to live in, take some time to consider the security aspects of the building, and ask the right questions. Find out what security measures are taken, how the surveillance and access control systems work, and what upgrades or changes might be planned. Consider even consulting a local LA security professional to ensure that the community is using proper equipment or processes. It's important that you assess the security ecosystem before committing to a community building, as you will not be able to change the security practices or systems once you've moved in.
For informational purposes only. Always consult with a licensed real estate professional before proceeding with any real estate transaction.