Common Penthouse Features to Expect in Your New Penthouse Condo
Posted by Courtney Korb on Wednesday, November 2, 2022 at 9:00 AM
By Courtney Korb / November 2, 2022
Comment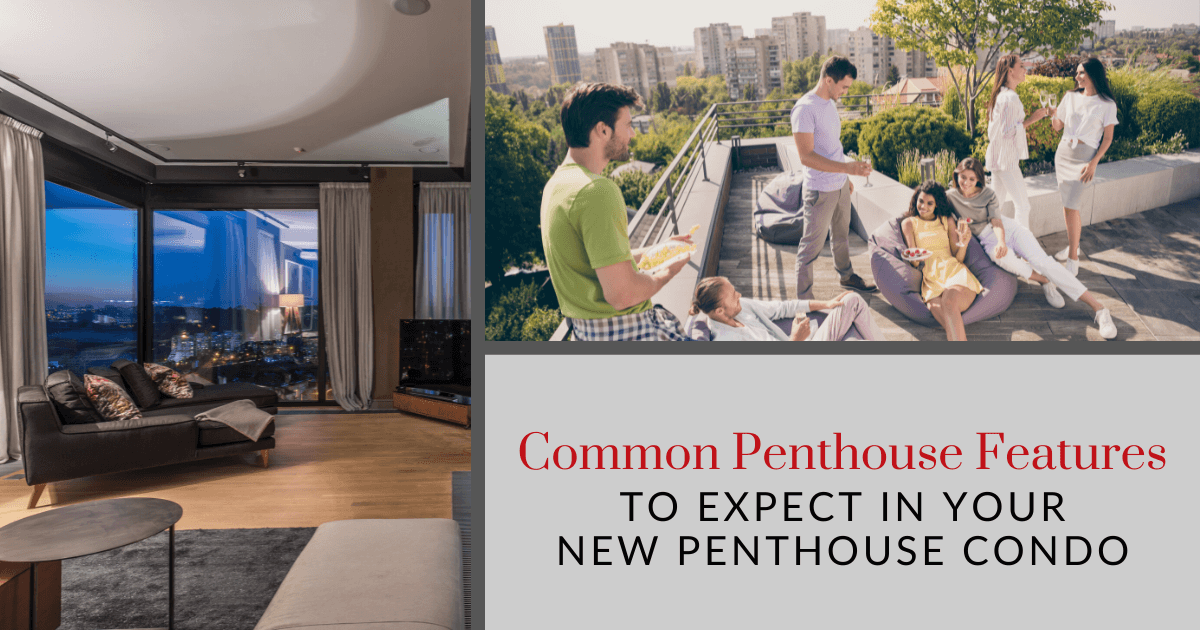 In the past, penthouse suites were only on the highest floor of a building, providing a secluded, luxurious living space with unparalleled views of the surrounding landscape. Today, the definition of a penthouse has shifted to mean the best suite in the building, which may not always be on the top floor. If you're intrigued by this lush living option, keep reading to discover the top features associated with penthouses.
Less Noise, More Privacy
With their tendency to reside on the top floor, penthouse suites provide greater privacy and freedom from noise than other condos. Some penthouses even have the entire floor, making them the most private suite in the building.
Top floor penthouses offer a level of quietness and solitude rarely found elsewhere. Without neighbors overhead, common noise complaints like moving furniture, late-night dancing, and other neighborly shenanigans are of little concern. Additionally, the penthouse's distance from the ground means it is well out of reach of street noise like honking cars, unlike suites on the building's lower levels.
While not all penthouses sit on the top floor, even those on other levels usually offer enhanced privacy with amenities like private entrances and elevators. Many penthouses even have privileged access to private spaces like rooftop lounges, terraces, and more.
Stunning Views
Breathtaking views are a hallmark of penthouse suites, with these luxury units boasting the best views in the building.
In most cases, the top floor offers unparalleled views of the surrounding landscape with fewer obstructions and distractions. Living higher in the building provides a unique vantage point for viewing the surrounding area, with visibility often stretching for miles.
But not all penthouses are on the top floor. In some cases, penthouse suites on lower levels may offer better views due to obstructions at the higher levels. Whether they sit atop the building or not, penthouses provide unforgettable vistas.
Many penthouses feature high ceilings, large floor-to-ceiling windows, and open floor plans. These features allow panoramic views of the surrounding landscape that are enjoyable throughout the home.
The Best of Amenities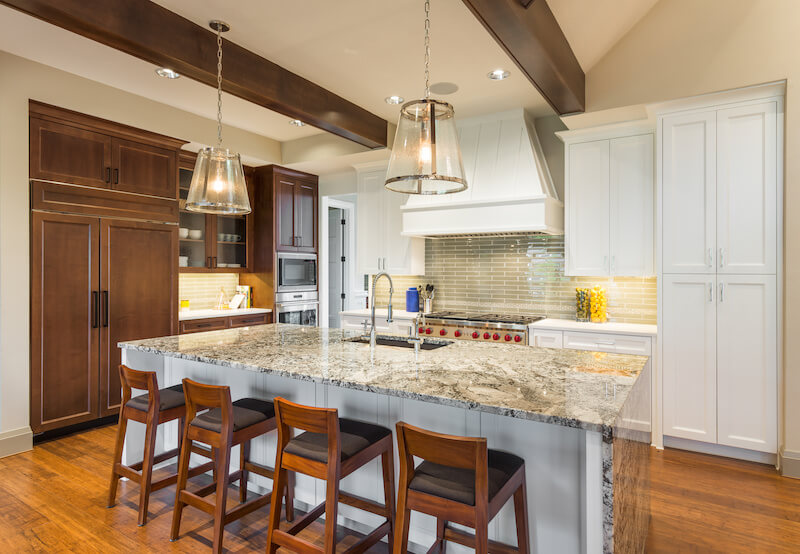 Penthouses have a reputation for luxury because they come with top-of-the-line amenities, from the finest furnishings and upgraded appliances to added security and concierge services.
In most cases, penthouses have better amenities than any other unit in the building. They feature designer fixtures, state-of-the-art appliances, and luxurious materials like marble. Penthouse kitchens boast sleek countertops, backsplashes, and cabinets, while their bathrooms recreate the experience of a high-end spa. Some penthouses even come outfitted with private gyms and other recreational spaces.
Many penthouses come equipped with best-in-class amenities, but some newer suites may offer greater customization. These penthouses serve as blank slates for designers and architects to create a luxurious custom space tailored to meet any need.
Private services like an apartment concierge, extra security features, and a private elevator or entrance may also come with living in a penthouse. These added perks can help complete the sense that the home is a secluded private getaway from the rest of the world.
More Space to Enjoy
Many penthouse suites are more spacious than any other condo in their building, with extra square footage and additional spaces like private terraces and lounges.
With most penthouses taking up the entire top floor of the building or spanning multiple stories, these luxurious suites often boast more room than those on the building's lower levels. Many feature unique floor plans and other architectural features designed to maximize the space and help it feel even roomier. High ceilings and expansive floor-to-ceiling windows let in additional light and provide panoramic views, making the home seem even more spacious than it already is.
Traditionally, penthouses' external walls have been set back from the rest of the building's facade, creating private terraces. This design choice allows for more spacious outdoor areas than an attached balcony can typically provide.
Easy Access to the Outdoors
With spacious rooftop terraces accompanying most penthouses, these luxury condos provide quick access to the outdoors.
Although other suites in the building may have small balconies or terraces, the penthouse comes with a larger outdoor space suitable for a broader range of outdoor activities. Luscious rooftop gardens can help create a beautiful space to relax and enjoy nature privately or entertain guests. Some incredibly exceptional penthouses may even come with a private rooftop pool.
Furthermore, penthouses on the top floor provide faster access than any other condo to any communal rooftop amenities the building may have. With many luxury condos outfitted with desirable amenities like rooftop pools, exercise facilities, and gardens, this privileged position at the top offers near-instant access to these spaces.
Direct Elevator Access
When you purchase a penthouse apartment that takes up an entire story, you may be left wondering how to access it. For many penthouses, the owner will be given a special elevator key. This key can be scanned or swiped in the elevator, granting access to the home. The key helps ensure that no one will be able to select the story your penthouse is on or get off there by mistake.
While having an elevator door directly in your condo can mean slightly more noise as sounds can echo through the elevator shaft, it also provides a sense of privacy and security that many penthouse owners crave. In addition, most luxury condo buildings will have employed strategies for minimizing noise with specialty insulation or other noise-canceling features.
Live Luxuriously in a Penthouse
Penthouse condos can provide a luxurious experience better than any other suite in the building. With unrivaled privacy, breathtaking views, top-of-the-line amenities, expansive living spaces, and easy outdoor access, penthouses can elevate one's daily life experience to extravagant new heights.