Challenges With Buying New Construction Homes
Posted by Courtney Korb on Wednesday, July 4, 2018 at 11:09 AM
By Courtney Korb / July 4, 2018
Comment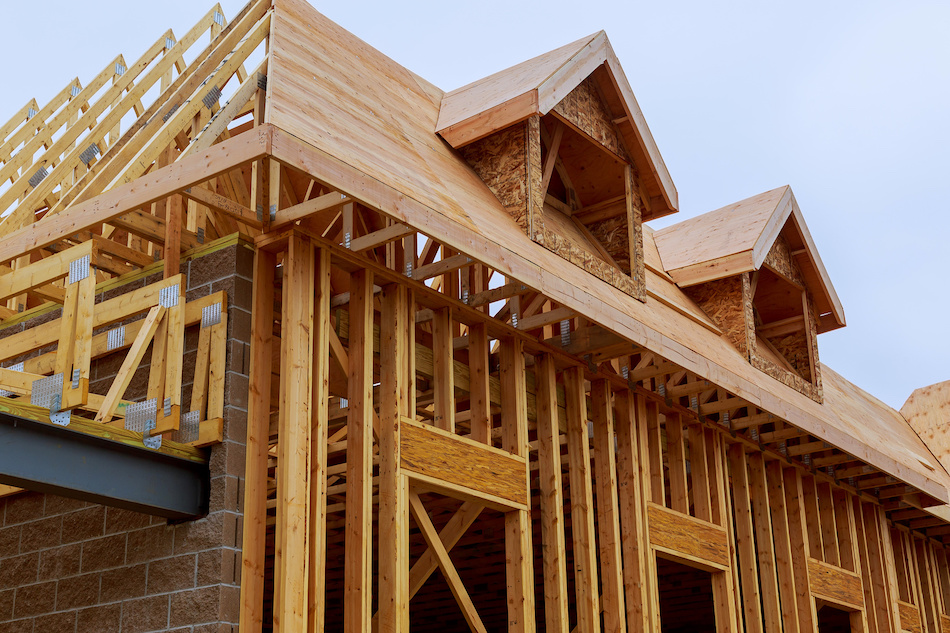 Many people prefer to buy new construction rather than an existing home, enjoying the move-in ready feel and a home customized to their specifications. In addition, new construction homes often help meet housing demands in growing areas, making it a valuable option for potential buyers.
That being said, there are some challenges that may arise with new construction that would be worth noting and addressing immediately. Warranties on new housing and renovations last for a set amount a time. New construction homeowners that see defects before or after purchase should notify the builder or company as soon as possible so the issues can be corrected. What should first-time homebuyers know about new construction and potential issues?
Be Aware of What's Standard and What's Extra
When looking at model homes in a new home community, be aware of what comes standard or what might cost extra. Speak with the builders representative, or best, bring your real estate agent along, to understand which features are included (standard) and which are not (extras).
New construction homeowners that are not made aware of the differences between what is standard and what is extra after seeing the model home, may be disappointed. After moving in, they may be sorely disappointed when their new home does not include the custom molding, granite countertops and other upgraded finishes they saw in the model home. When purchasing a newly constructed home, it might be necessary to increase the new home budget in order to include all of the desired features within the home.
Know The Building Process
The builder is a selling a product, the home they are building. As such, new construction buyers may be unfamiliar with the construction process. Buyers should become knowledgeable about the home buying process. They should consider getting their own inspector or consult with a real estate agent to insure that there are no problems or issues with the newly constructed home or the contract to buy the home.
Additionally, buyers should be confident that all permits and licenses have been issued for the new home construction. In most cases, permits and licenses for construction should happen before the work is begun, not after. The home should be constructed on land that is properly zoned for new construction. While being constructed, building inspectors for the state, city or county may inspect the electric and plumbing work. This is the process where code violations may also occur. Questions regarding zoning laws, building permits or inspections can usually be answered at the local, state or county building office.
The Use of Subcontractors
It is common for builders or the company constructing the home to subcontract the work. Subcontractors are used instead of full-time builder employees. They are often used for things such as electrical, plumbing, roofing or landscaping work. The subcontractor is employed by the builder, and subject to their direction, not the buyer of the home. As such, if the new construction home buyer finds any problems or is not pleased with the work of the subcontractor, they should approach the builder, not the subcontractor themselves. Subcontractors are increasingly playing a more important role in the construction of new homes.
Read the Contract
As in any real estate transaction, there are usually contracts between the seller and the buyer. This is true for buying a new construction home as well. In many states, builders are allowed to se their own contracts vs. the state mandated contracts for buying pre-owned homes. As such, the builders are often looking to protect their interests.
Some builder contracts may use open-ended language, especially in regards to timelines and completion dates. This may leave room for confusion and conflict as the buyer may have set timelines in regards to a home they may be selling. It's important to read and understand the contract to know what the deadlines for completion are and what, if any, remedies exist should the deadline be passed.
Buying a Manhatten Beach newly constructed home can be an exciting time for a home buyer. The opportunity to move into something new and possibly adapted to the designs and colors of the buyer is a unique opportunity. But just like buying a preowned home, home buyers should consult with and use the services of a qualified real estate agent to make sure the process is a smooth and enjoyable one.