4 Ways That a Pool Will Add Value to Your Home
Posted by Courtney Korb on Wednesday, June 15, 2022 at 11:24 AM
By Courtney Korb / June 15, 2022
Comment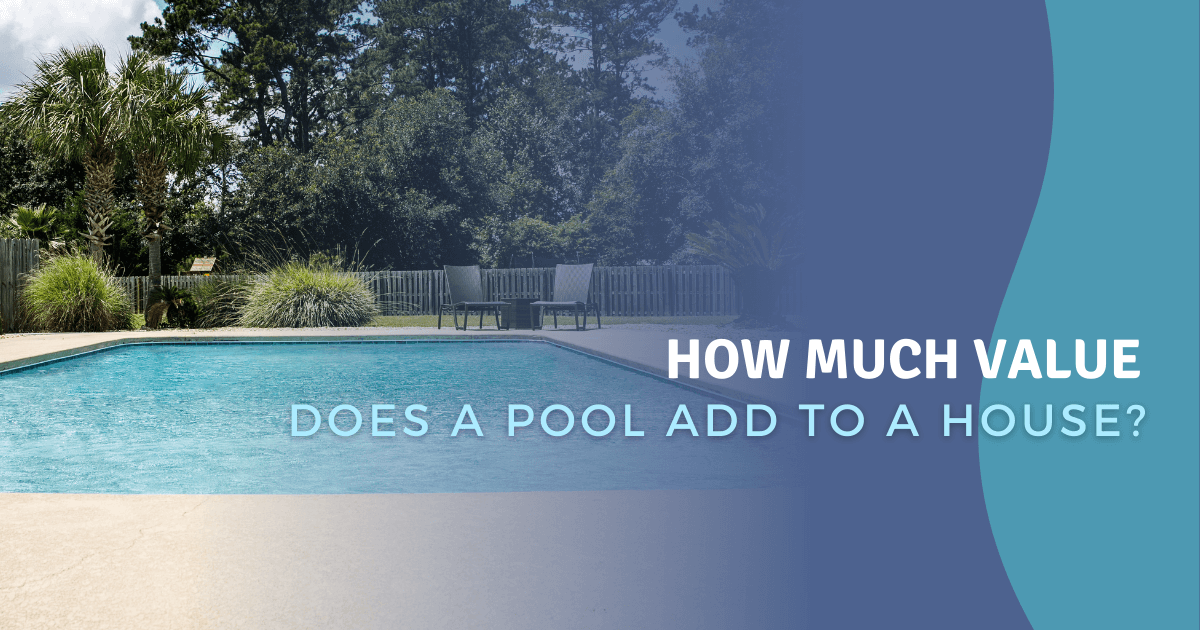 In many real estate markets, homes with swimming pools sell faster and for higher prices than those without pools. While there are many expenses associated with swimming pools, careful research and knowledge of trends in your market can make an at-home pool a valuable investment. So, how can adding a pool to one's backyard enhance the home's overall value, and how can someone get the best return on investment (ROI) from their pool? Keep reading to dive into the specifics about swimming pools and your home's value.
If You're in the Right Area, Pools Add a Lot of Value
A pool does add a lot of value to a home's resale price in specific markets. A study tracking home value added by pools came to a fairly obvious solution: pools add value in markets that have hot weather for much of the year. In other markets, the pool can drop the value of a home.
For example, sun-soaked Los Angeles homes with pools are more valuable by about $95,000. Daytime highs in Los Angeles can stay in the 60s in January so that a pool can be enjoyed almost yearly, especially during the hot summer months.
On the other hand, homes with pools in Boston were about $15,000 less valuable than others. Boston has relatively short summers, so maintaining a pool all year was considered a nuisance, not to mention expensive.
The Enjoyment Value of a Pool
Pools don't just add a monetary boost to the value of a home; they also add a tremendous amount of enjoyment. Hosting pool parties or having a backyard sanctuary where a homeowner can cool off are big perks for some people. Keep in mind that a pool is something that can be enjoyed for many years.
Pools are where friends, neighbors, or co-workers can be entertained. Kids (and the neighbors' kids) can enjoy them daily during the hotter months. The shift to a work-from-home model in some markets means that many homeowners want a resort-style feel to their backyard. Nothing else provides that feeling quite like a pool!
Complimentary outdoor improvements can create additional value for the backyard as well. An outdoor pool shower, a pool house, an outdoor kitchen, and other features can make the backyard even more inviting. These add-ons give the owner even more reason to step outside and enjoy the pool and the area around it.
Studies have even shown that living in a place with water views (including the view of a pool in one's backyard) can be an effective stress reliever.
Know Your Market to Get the Best Value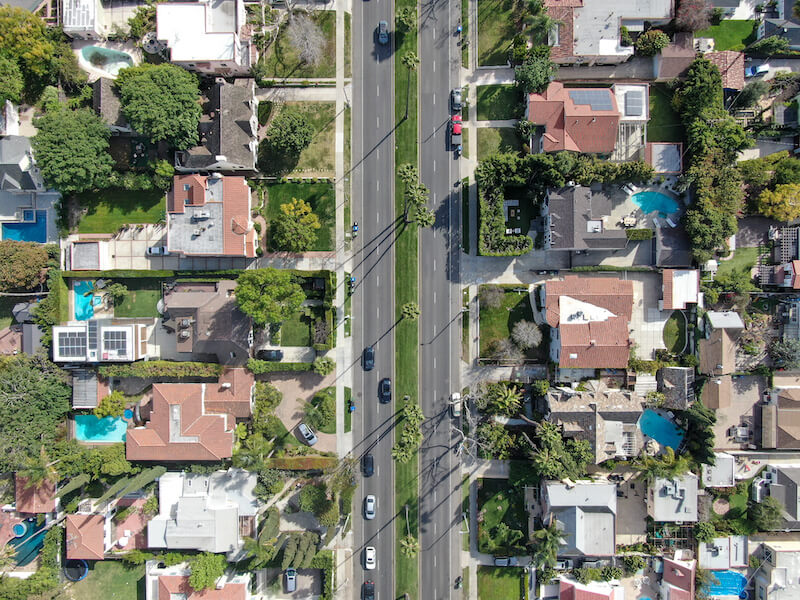 Pools can add or detract from a home's value depending on certain factors in the local housing market. Not having a pool, for example, can reduce a home's value if it is in a neighborhood with a lot of pools. No one wants to own the only home on the block without a pool!
A pool's expense is not just the initial investment, which can run between $50,000 and $200,000 (or more) to install. It takes a lot of time and money to maintain one.
Pools have to be cleaned on a frequent, almost daily basis. The water's pH levels have to be regularly checked. Water bills (and electric bills if it's a heated pool) can easily increase by as much as $100 to $150 per month. These factors may be unattractive to some homebuyers but worth the expense to others.
A pool should be viewed as a long-term investment if an owner plans to install a permanent pool after evaluating the differences between in-ground and above-ground pools. If they plan to own the home for many years, an in-ground pool can be a wise investment, even though the cost is significantly more than an above-ground pool.
How to Get the Best ROI from a Pool
How does an owner get the best return on investment (ROI) from a backyard pool? There are several design ideas for pools that help increase resale value. Here are some tips for selling a home with a pool.
First, take good care of the pool. Keep up with regular maintenance for the life of the pool. Fix any cracks in the concrete or tile, so it remains visually attractive.
Install safety measures around the pool. In some municipalities, there are safety requirements that pool owners must adhere to. These can include water sensor alarms, window and door alarms that lead to the pool area, and safety fencing. These measures are designed to keep a pool safe for households with small children.
Keep the pool deck in great shape. No matter what type of material the pool deck is made from (wood, concrete, stone pavers, etc.), it should be immaculate when selling a home. Replace or repair any areas on the deck that are sagging, discolored, or otherwise improper looking.
Finally, stage the pool area when selling the home. The home itself should be staged to make it more attractive for buyers, and the same goes for the backyard and the pool area. Some thoughtful landscaping around the pool area, pool furniture, and other additions can improve the chances of selling the property and increase the price.
Overall, if you add value to the pool, the pool will add value to your home.
Enjoy Life with a Pool to the Fullest
One of the most important things to remember when selling a home with a pool is that it should look like an essential part of the owner's life. Take great care of the pool and the surrounding area, and love every day of having one. The longer the owners enjoy a pool, the more they will return on their investment.
Los Angeles Pool Home Resources
Best Los Angeles Condos With Luxurious Pools - Coming Soon!
Swimming Pool Accessories Your Home Must Have - Coming Soon!
Pool Building Checklist: Everything to Consider When Building a Pool - Coming Soon!