7 Things to Know Before Buying Land in Los Angeles
Posted by Courtney Korb on Monday, February 6, 2023 at 8:23:36 AM
By Courtney Korb / February 6, 2023
Comment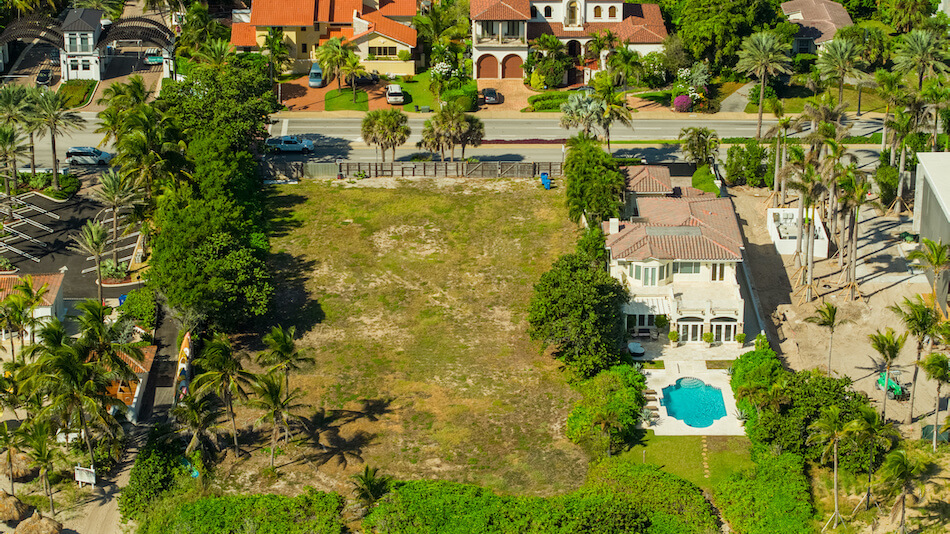 Are you dreaming of new construction homes in Los Angeles? Building a custom home is easier when you know how to buy vacant land. Whether you're planning on moving to LA or you're a life-long local, there are some vital things you need to know before putting down roots. From locating a suitable parcel of land to working with an agent and getting essentials like road access and utilities, this guide has the information you need to get started.
For informational purposes only. Always consult with a licensed real estate professional before proceeding with any real estate transaction.
Find the Right Plot of Land
Before you can find a builder for your new home, you'll need to locate some land to purchase. Think about the location of the vacant lot, including its proximity to necessary amenities like schools, hospitals, and shopping. Determine where the land is in relation to the main highway. If you're looking for a quiet retreat, you may want to purchase land a bit further away from the city center.
Like many other major area, Los Angeles County has recently seen a significant construction boom, so finding flat land to build a home is becoming more scarce. Look at local newspaper classified ads, check online land-for-sale websites, and talk to the locals. They may have insight into areas with vacant lots available.
Work With a Real Estate Agent
Working with an experienced local real estate agent is vital for every transaction. They can help you find lots for sale and recommend which areas are the best investment for your money.
Here are some ways an agent can help you find a vacant lot of your dreams:
Provide expert insight into the best neighborhoods in town
Help you submit an offer and negotiate the best price
Give you first access to the most desirable listings as soon as they hit the market
Advise on property values and give investment projections
Evaluate the Land
If you find a vacant lot you like, it's crucial to thoroughly evaluate it before you decide to buy. Look at the land's topography - is it hilly or sloped, or does it appear reasonably flat? Land that needs to be graded will cost much more before construction can begin.
Also, look at its proximity to existing utilities. The further away the land is from essential utilities like water, sewer, and power, the more it'll cost you to have them connected to your home.
Not only should you evaluate things like the size, location, and features of the land, but you should also carefully consider the price. If the asking price is too high, you might not have any wiggle room left in your budget to build on it once you purchase it.
Remember to research zoning laws throughout Los Angeles. You'll want to ensure residential construction is permitted on the piece of land you want to buy. Furthermore, you need to find out how the adjacent land is zoned, as future developments could affect your resale value.
What Is Shovel-Ready Land?
Another thing to consider is that you should try to find "shovel-ready" land whenever possible. This term describes a construction project already at an advanced stage so the building can begin sooner rather than later. This land has already been through several requirements, such as getting the proper soil testing, environmental surveys, obtaining the proper permits, and grading, to name a few.
If you choose a "shovel-ready" lot, you'll save time, money, and other disadvantages of new construction homes. While some experts disagree about what this term means, it usually amounts to between six months to a year (or more) until the construction is underway and completed.
Research the Neighborhood
When it comes to real estate, an investment is only as good as its potential resale value. The market is constantly changing, and land and home values are always in some form of fluctuation. Getting a clear picture of past sales will help you make a sound financial decision. Think of buying a vacant lot in Los Angeles just as you would if you were buying a house that's already built.
Here are some things to consider when assessing the value of the neighborhood and the land:
How close is the vacant lot to amenities like shopping, medical care, and educational facilities?
What have other lots and homes sold for in the last three to six months?
Are the neighbors who currently live there happy with their homes and with living in the neighborhood in general?
Look For Convenient Connections to the City
You may not realize it, but commute times matter when buying real estate. A neighborhood that's already developed should have some form of road access currently available. Getting there could be a big challenge if you're buying "raw land" or land in a more remote location. Existing road access makes it easier to get to your land and your future new home, but it's much less expensive than having to pay to build a road later.
Consider road access when shopping for land, which factors into the overall cost. The costs can be quite substantial if you need to build a private road. You'll need to deal with all requirements, including permitting, grading, and construction cost for the road itself. Ideally, a vacant lot with road access is the best choice.
Buying Raw Land With Utilities
Similar to road access, buying land with nearby utilities is also extremely important. Will you have access to an existing sewer system, or will you need to pay for a septic system installation? How far away are you from utility poles, and can your new home be connected to existing power? What about the Internet? Are you in an area with a decent internet signal? Will you need to pay for someone to run a fiber optic line, or can you sign up for satellite internet or wireless through your cell phone company? Your total cost for new utilities ultimately depends on how close you are to public utility connections, so keep this in mind when shopping for lots and land.
Are You Ready to Buy Vacant Land in LA?
Buying a vacant lot in Los Angeles is a great way to get into this bustling city from the ground up. Before you start shopping and before you make an offer, consider enlisting the help of a local, experienced real estate agent who specializes in land sales. Remember to choose a place with excellent resale value, road access, and proximity to utilities to ensure that your new Los Angeles home is a wise investment well into the future.
For informational purposes only. Always consult with a licensed real estate professional before proceeding with any real estate transaction.