Considerations When Buying a Home in an Age-Restricted Community
Posted by Courtney Korb on Wednesday, October 30, 2019 at 2:45 PM
By Courtney Korb / October 30, 2019
Comment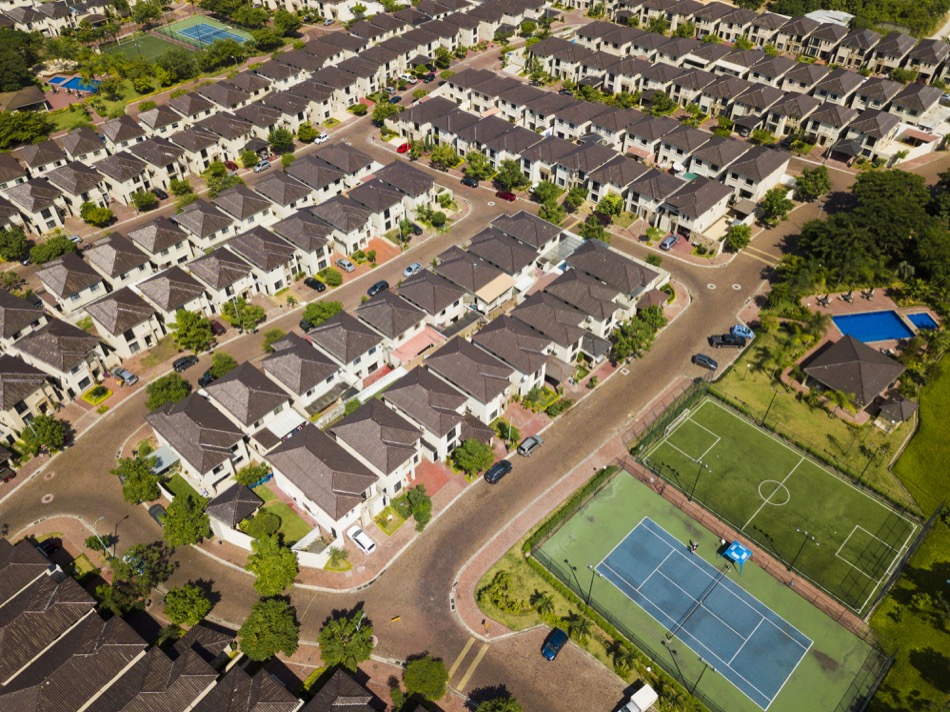 Age-restricted communities are typically places that have set limitations on how old residents—or at least the primary resident—must be in order to live there. They are often gated, and many are geared towards retirees age 55 and up, but some are simply designed to disallow young children specifically and include a variety of age ranges. The rules for each community will vary, as will many other things West Hollywood home buyers need to consider before investing in an age-restricted property.
For informational purposes only. Always consult with a licensed real estate professional before proceeding with any real estate transaction.
Age Ranges Will Still Vary in the Community
Despite the name age-restricted, even in a 55+ community, there may be some younger adults residing there and vice versa in adult-only communities. For example, a spouse may be under 55 but married to someone who meets the age requirements. An older resident may suddenly have a grandchild placed into their custody temporarily. In other situations, the owners may pass away and a younger relative inherits the property, and some communities circumvent this issue through permitting in the inheritor to maintain residency.
In retrospect, there are age-restricted communities designed for residents strictly 18 and up and others designed for 30 and up and 40+ individuals. This often means no children can be residents, and should a tenant be expecting a child, they will likely need to find a new home within certain time limits per the community's rules (typically 90 days post the child's arrival). Read the community guidelines and restrictions carefully to know what kind of neighbours you might have to deal with during your tenancy.
It Might Take Longer to Land a Home in an Age-Restricted Community
Most individuals investing in property within an age-restricted community plan to live there a long time or for as long as they can. This means that taking extra time to find the perfect fit only makes solid sense. Making sure the location is suitable and there are amenities can mean the difference between loving home and feeling remorseful about the purchase.
Also, keep in mind that age-restricted communities with a stellar reputation may have a waiting list of applicants who are also pre-approved to buy a home. This could mean being willing to wait months—or even years—to snag a coveted lot or home in the most highly desirable neighbourhoods.
Decide if the Amenities are Worth the Dues
Many age-restricted communities are within master-planned neighbourhoods or designed as condos or townhomes. There will be some type of governing body such as a homeowners association or property owners association that will dictate the rules, enforce them and oversee all property and amenity upkeep and maintenance—for a fee. These dues can run anywhere from a few hundred annually to a few thousand per year.
While having amenities like a pool, fitness center, clubhouses, recreation rooms, etc. just steps from the door may be nice, these are not amenities you cannot find within most non age-restricted communities or within a gym or YMCA. Therefore, if living in a forever home where the other residents age is really important to someone, they should go for it and pay the dues. Otherwise, they may be restricting themselves, should unexpected life incidents arise that might make them ineligible to live in their own home.
Consult with a Real Estate Professional to Explore Age-Restricted Communities
Whether the decision has been made that an age-restricted property is the only way to go, or if perusing is still an option, it is best to get the guidance and experienced assistance of a local real estate professional. They specialize in helping buyers find their dream home within their budget and have access to listings not available to the general public.
For informational purposes only. Always consult with a licensed real estate professional before proceeding with any real estate transaction.