Back to School in Burbank: Burbank Unified School District Guide
Posted by Courtney Korb on Thursday, December 16, 2021 at 8:00 AM
By Courtney Korb / December 16, 2021
Comment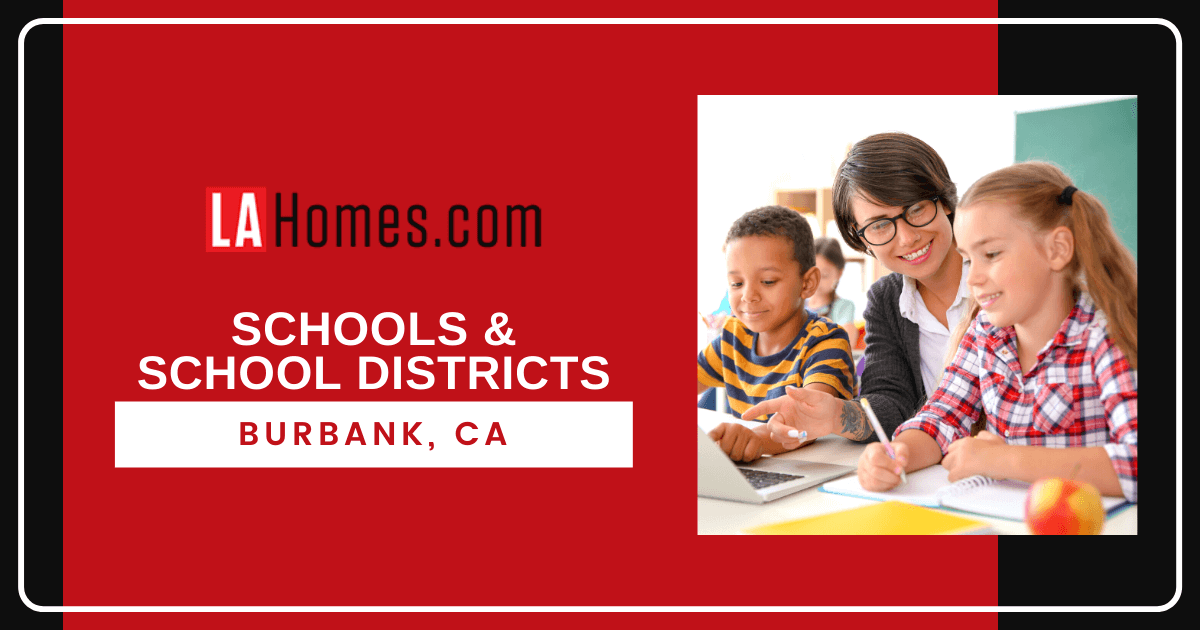 Those living in Burbank homes have numerous options for education at every level, including public schools, charter schools, private schools, colleges, and universities. Many schools help support Burbank's lively culture and entertainment industry by incorporating the arts into their curriculums. Additionally, many of Burbank's schools offer instruction in various foreign languages and other enrichment topics. Keep reading to learn more about schools in Burbank.
Public School Districts Serving Burbank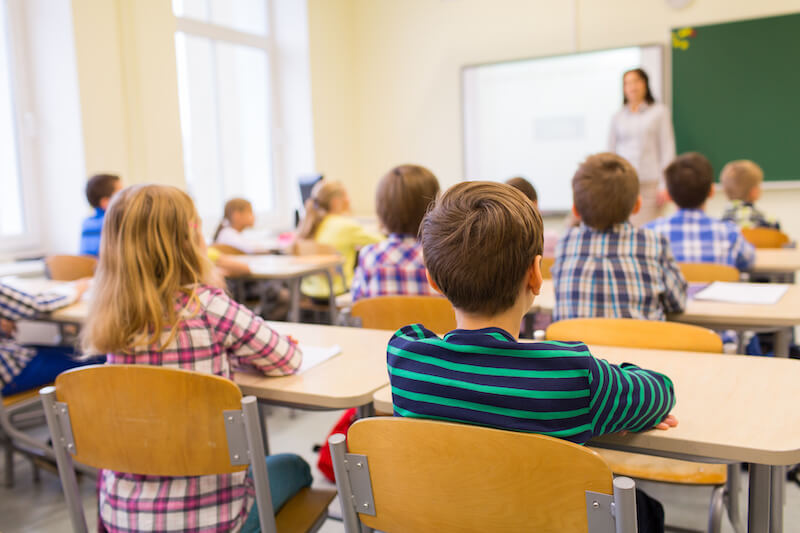 The Burbank Unified School District serves Burbank with 11 elementary schools, three middle schools, three high schools, and five alternative schools. BUSD offers grades K to 12 and has options for continuing adult education through the Burbank Adult School.
First created in 1879, BUSD originally went by the name Providencia School District. The district's first schoolhouse still stands today on Burbank Boulevard near Mariposa Street. In its early years, BUSD only had elementary and middle schools. Therefore, Burbank relied on Glendale Union School District for high schooling. However, in 1908, Burbank High School became BUSD's first high school.
Since then, BUSD has established many new schools, bringing the district's total to 22. In addition to traditional elementary, middle, and high schools, BUSD has five alternative schools. These alternative schools supplement the resources offered by traditional schools by providing continuing adult education, online education, and other services. Burbank Adult School offers numerous free classes and paid enrichment courses featuring subjects like sign language, yoga, and finance. Meanwhile, Independent Learning Academy provides a unique online learning experience.
BUSD public schools offer a comprehensive curriculum incorporating the arts, business, and technical skills, such as culinary arts, small aircraft engine repair, and video production.
Burbank Charter Schools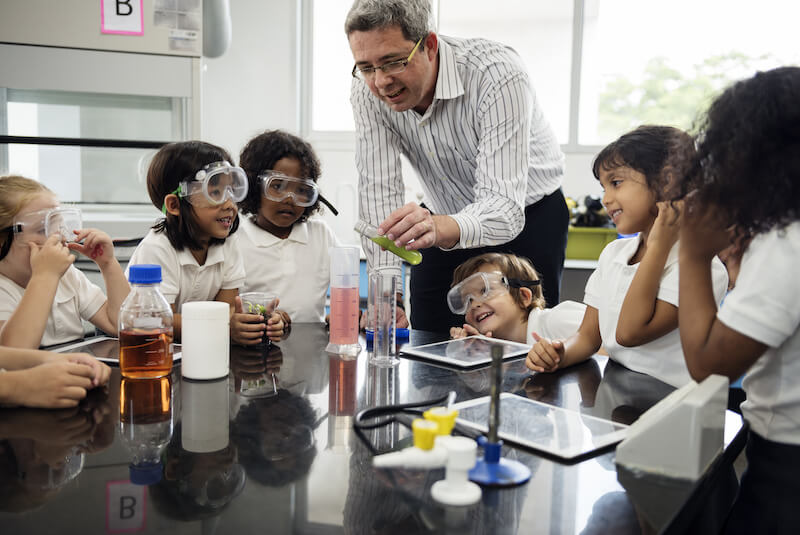 Burbank's various nearby charter schools serve grades TK to 12 and offer rigorous curriculums focused on the arts and environmental science, as well as traditional subjects.
Renaissance Arts Academy is a K to 12 charter school in the city of Los Angeles focused on music and dance. Meanwhile, CalCreative offers grades TK to 8 a learning experience centered on the arts, including dance, visual arts, and theatre, across two Los Angeles campuses.
LA's Environmental Science High School provides an education that emphasizes environmental science and social justice. ESHS is one of just two charter high schools near Burbank. PUC Early College Academy for Leaders and Scholars is the other. While PUC eCALS is in Los Angeles, the PUC headquarters is in Burbank.
ISANA also offers three charter schools within a short drive from Burbank. The organization's name comes from Eastern Uganda, where it refers to the sun. For ISANA, the sun symbolizes the new hope that comes with each new day. ISANA Cardinal Academy serves grades TK to 5, while ISANA Palmati Academy and ISANA Octavia Academy serve grades TK to 8. While the Cardinal and Palmati campuses are in the North Hollywood community, the Octavia campus is just off CA-2.
Other charter elementary schools near Burbank serving grades K to 5 include:
Colfax Charter Elementary
Riverside Drive Charter
Carpenter Community Charter
Montague Charter Academy for the Arts and Sciences
Finally, Bert Corona Charter School provides schooling to grades 6 to 8 just northwest of Sun Valley. The school integrates project-based learning, computer technology, and service learning into its curriculum.
Burbank Private Schools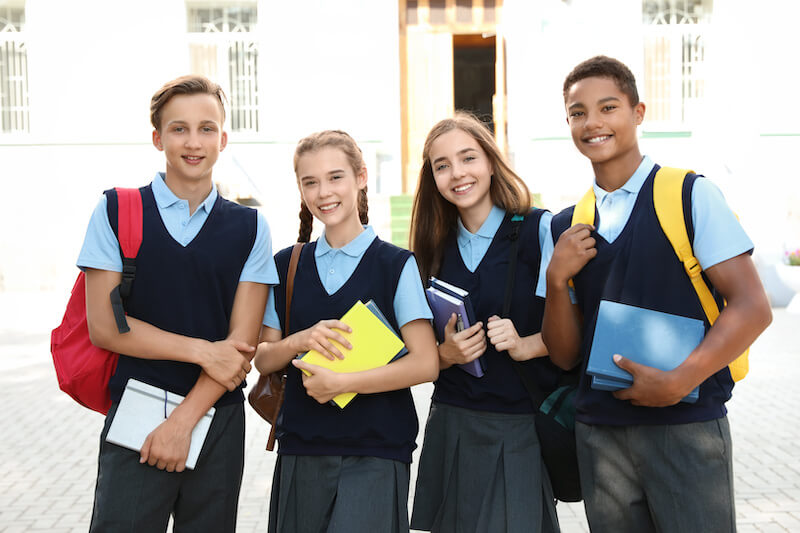 Numerous private schools call Burbank home, providing the community with rich educational opportunities, including flexible and non-traditional hours and teaching methods, foreign language instruction, and religious education.
Some Burbank private schools have non-traditional instruction hours and flexible schedules. In southwest Burbank, Brighton Hall offers grades 2 to 12 a shortened school day, flexible scheduling, and remote access to classwork. Meanwhile, The Learning Connection's Neilson Academy serves grades 1 to 12 from 9 a.m. to 12 p.m., providing individualized tutoring programs. Offering a different kind of flexibility, Burbank Montessori Academy implements the Montessori educational philosophy, which encourages the development of natural interests rather than formal instruction.
Several Burbank private schools integrate foreign language instruction into their regular curriculum. The International School of Los Angeles takes this to the furthest extent, offering bilingual education in English and French. Its Burbank campus only offers grades 6 to 12, but other locations in Los Angeles include all grade levels. Scholars Preparatory School also provides a comprehensive education from preschool through grade 12 and offers courses on Armenian language, literature, and history. Additionally, Saint Finbar Parish School provides instruction in both Spanish and French for grades 3 to 8, among its other enrichment programs. The school serves grades K to 8 but also has an Early Fives program.
Burbank's private schools offer religious instruction for every grade. Little Angels Academy serves grades K to 2 and features programs like theatre, music, and chess. St. Francis Xavier School offers transitional kindergarten through 8th grade, with dedicated science and music curriculums. St. Robert Bellarmine Elementary School also serves these grades using an iPad-integrated instruction program. In addition to its core curriculum, the school offers courses on religion, physical education, computers, music, and Spanish. Meanwhile, Providence High School offers grades 9 to 12 with programs focusing on cinema arts, medicine, and technology.
Colleges and Universities Near Burbank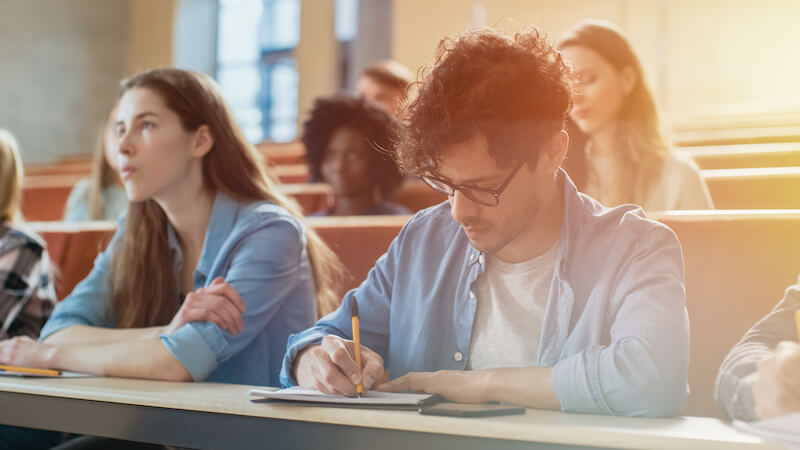 While it is home to Woodbury University, Burbank also has numerous other colleges and universities nearby. In addition to nearby liberal arts and community colleges, Burbank also has quick access to many schools of higher learning dedicated to the arts, health care, and religious studies.
There are plenty of liberal arts and community colleges in and around Burbank. Established in 1884, Woodbury University is a liberal arts school that distinguishes itself from the rest by requiring an internship for every major. The nearby Occidental College, nestled in the heart of Los Angeles, also offers more than 40 majors and programs for the arts and sciences. Meanwhile, nearby community colleges include Los Angeles Valley College, Glendale Community College, and Los Angeles City College.
Burbank has several nearby options for schools focused on the arts that help support the local Burbank economy through the entertainment industry. Located in and around Hollywood, the Musicians Institute, The Los Angeles Film School, and The American Academy of Dramatic Arts offer programs of study involving music, film, and theatre. Meanwhile, Pasadena's ArtCenter College has undergraduate and graduate degrees in art and design.
The Burbank area offers plenty of colleges focused on nursing and health care. Glendale Career College, National Career College, and CBD College offer several career programs, including for pharmacy technicians, dental assistants, and nurses. Additionally, West Coast University offers a BS in Nursing at their Los Angeles location and more degree programs online.
Several religious colleges and seminaries also call the Burbank area home. World Mission University in Rampart Village offers undergraduate and graduate degrees in Christian ministering, Christian counseling, and worship studies. Meanwhile, Yeshiva Ohr Elchonon Chabad/West Coast Talmudical Seminary and Touro College Los Angeles offer Judaic studies.
Manifold Educational Opportunities in Burbank
Burbank offers plentiful educational opportunities across its numerous public schools, charter schools, private schools, colleges, and universities. Moving to Burbank provides quick access to these schools and the unique learning opportunities they can offer.