Get Ready for Adventure: The Top Hiking Trails to Explore Near Sunland-Tujunga
Posted by Courtney Korb on Monday, April 17, 2023 at 11:10:08 AM
By Courtney Korb / April 17, 2023
Comment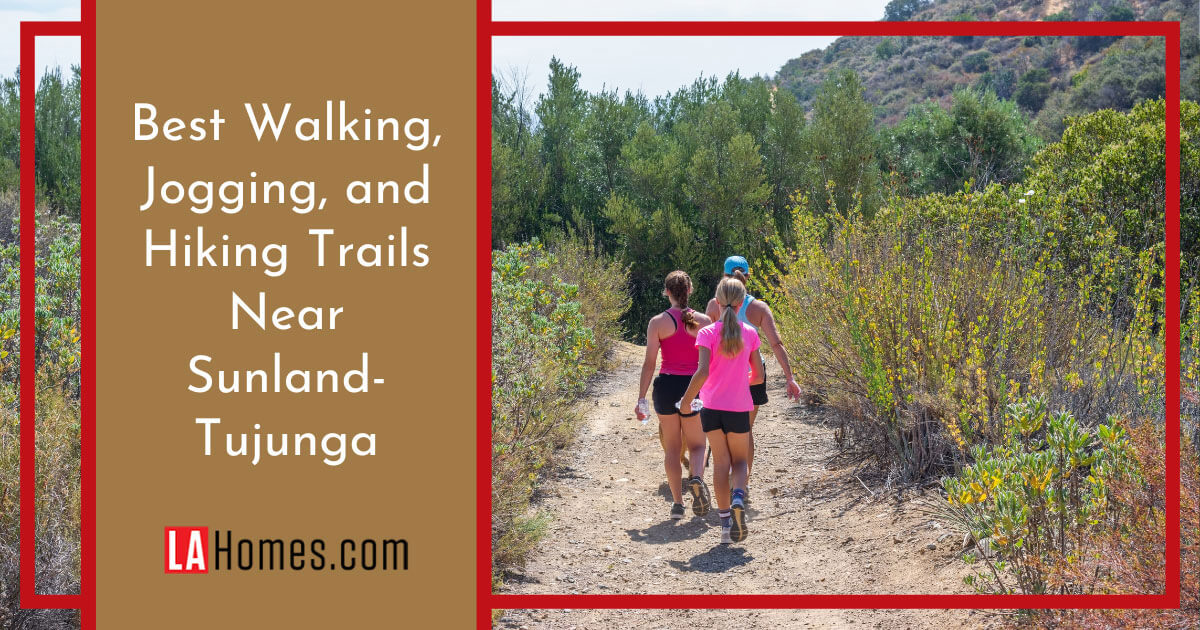 The mountain trails around the Sunland and Tujunga communities in Los Angeles County beckon hikers to explore the area! Fresh air, exercise, and wildlife viewing await visitors who want to get out and spend their day among nature. Consider these six best trails near Sunland and Tujunga for your next outdoor adventure.
Mt. Lukens from Deukmejian Wilderness Park
The entrance to Deukmejian Wilderness Park—one of the best parks in Sunland-Tujunga—is at 3429 Markridge Road in the La Crescenta community. The entrance gate opens at 7 a.m. each morning and closes one hour after sunset. Mt. Lukens is one of the highest points in the city of Los Angeles, so hikers should consider this difficult-rated hike carefully.
This hike is about 10 miles round-trip, and it can take five to six hours for experienced hikers. The trail surface is mostly gravel and dirt. The climb to the top of Mt. Lukens features a 2,800-foot elevation change, and the peak is 5,066 feet above sea level. There are several radio towers and a weather station at the top, plus an unrestricted view of the entire San Fernando Valley to the west and the cities of Pasadena and Glendale to the south. Leashed dogs are allowed.
Trail Canyon Falls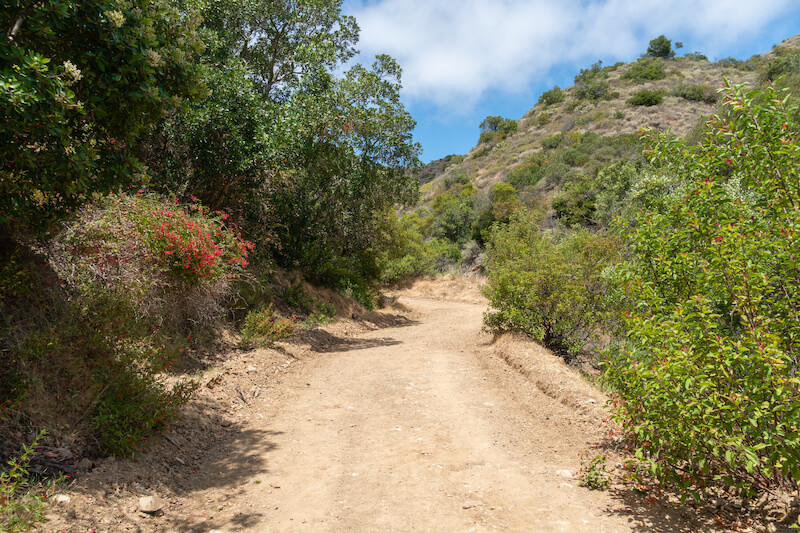 Trail Canyon Falls is a beautiful 30-foot-tall waterfall in the western San Gabriel Mountains. However, viewing the falls requires a 4.3-mile, moderate-rated hike with an elevation change of almost 750 feet. Tujunga and Sunland residents can drive north on Big Tujunga Canyon Road to reach the trailhead. There's a small parking lot on the left-hand side of the road and a hard-to-notice sign reading "TRAIL CANYON TRHD."
Park and hike up the hillside until a fork is in the trail. Take the righthand dirt trail, which begins the hike to Trail Canyon Falls. It's a little over two miles to reach the waterfall, and the trail continues into the canyon for those who want a longer, more challenging hike. This is a dirt and gravel trail, and leashed dogs are allowed on it.
La Tuna Canyon Park
Hikers can drive south from Sunland-Tujunga on the 210 freeway and take Exit 14 to reach La Tuna Canyon Park. The trailhead is across the street, where the exit intersects with La Tuna Canyon Road. Like most trails in the area, there is a lot of scrub brush, but this park also features a lot of overhanging oak and sycamore trees. There are shady spots to stop and rest if needed.
Hikers and mountain bikers can go up to the top of Verdugo Peak, which is 3,122 feet. The trail then loops back to the parking lot for a moderate six-mile hike.
The elevation change on this hike is just a little over 1,400 feet. The trails are dirt-surfaced, and leashed dogs are welcome in the park. Trails continue north and south from the top of Verdugo Peak for about 13 miles, so hikers looking for even more of a challenge have a lot of space to play in.
Graveyard Truck Trail
There are no signs at the entrance marking the Graveyard Truck Trail—hikers must do a GPS map search for "Graveyard Truck Trail Parking" to find it. The trail is on US Forest Service land north of Sunland-Tujunga, so visitors must display a Southern California Adventure Pass in their car's window to park there.
This easy-rated hike takes less than two hours to complete. It's relatively flat but features an elevation change of a little over 600 feet. Leashed dogs are welcome with their owners on this four-mile trail.
Hansen Dam Bike Path Trail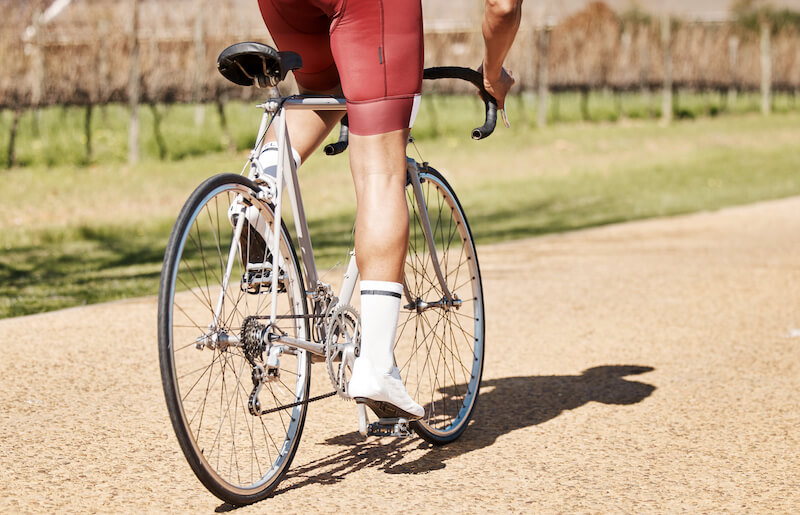 The Hansen Dam Recreation Area is in the Lake View Terrace neighborhood, west of Sunland-Tujunga. The rec area has many activities, including a kids' play area, a public pool, soccer and baseball fields, a campground, and a horse park. It also offers an easy 4.1-mile loop trail circling the reservoir. It's called a "bike trail" because bikes are welcome on it, but anyone can also hike on foot.
This dirt trail is open year-round, and leashed dogs are welcome. It's easy-rated, so it's a nice hike and can be completed in about one hour and 20 minutes.
Condor Peak
Pack some calories and water for this hike because Condor Peak is the most challenging on this list. To reach the trailhead, follow Big Tujunga Canyon Road for about eight miles from Sunland-Tujunga. Only experienced hikers comfortable being hours away from civilization should attempt this challenging climb, as the trail is 16 miles round-trip from the trailhead to Condor Peak. Hikers must traverse a 4,100-foot elevation change on the way to the top, and the peak is 5,440 feet above sea level.
However, this challenging hike is extremely rewarding for those up to trying it. Dense stands of trees and a waterfall dot the route. Hikers will pass by some old Forest Service cabins, various campgrounds, and picnic benches along the way.
One thing that likely won't be seen is crowds of people because this is a tough hike. It takes about eight hours to complete this 16-mile round-trip hike to the top of the mountain.
Sunland-Tujunga Is a Hiker's Paradise
Hiking is a favorite activity for many people living in the Sunland-Tujunga area, and visitors from outside these communities also come to hike these trails. One thing to always keep in mind is the heat and weather, especially on some of the longer hikes on this list. Keep in mind that in some places, there may not be great cell phone service, and bring water on warmer days.