5 Best Parks Near Sunland-Tujunga: Explore Sunland Park & La Tuna Canyon
Posted by Courtney Korb on Wednesday, February 1, 2023 at 8:24 AM
By Courtney Korb / February 1, 2023
Comment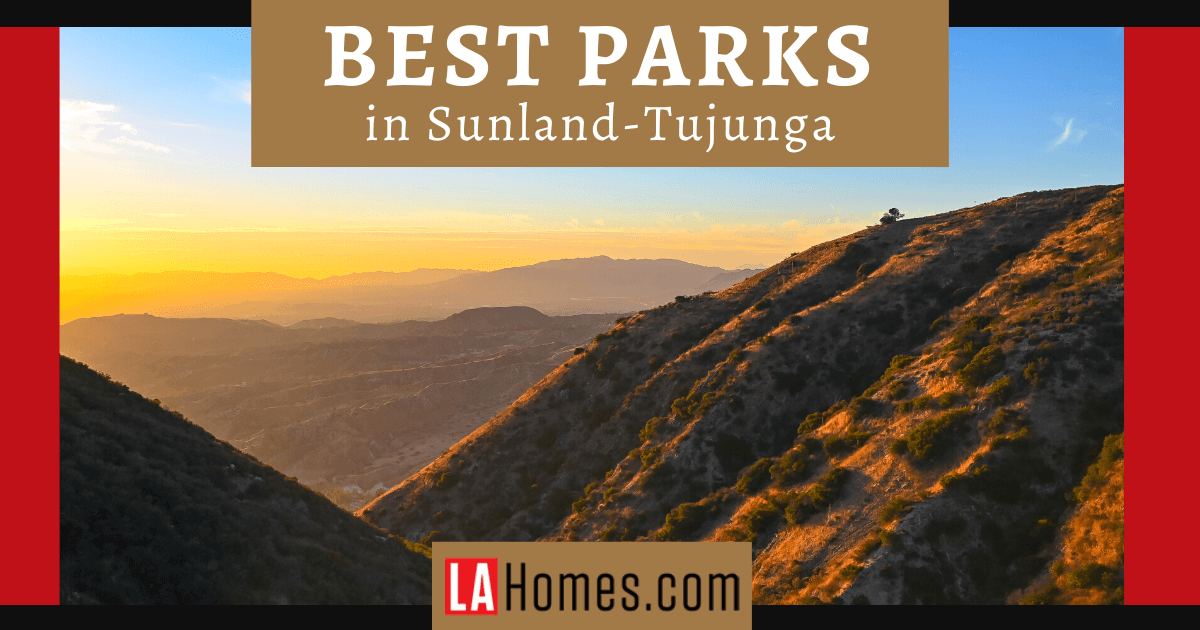 If the Sunland-Tujunga neighborhood is your next destination, you'll be delighted to know that this LA County community offers numerous amenities. From leisurely strolls along well-maintained pathways and access to park events to stunning views along hiking trails and playgrounds, there is no worry about a lack of outdoor fun. Thanks to the numerous nearby parks, living in Sunland-Tujunga allows you to spend more time soaking up the sun.
Sunland Recreation Center
Sunland Recreation Center is located on Foothill Boulevard in the North Valley region, less than five minutes from the Sunland neighborhood. The center offers a variety of programs available on multiple dates and times designed for adults, teens, and children. The types of sports, fitness programs, and activities include:
Racquetball courts
Basketball courts & leagues
Softball fields & leagues
Martial arts classes
State-of-the-art gym
Arts & crafts programs
Prices vary for each program and range from $25 to $870.
The park surrounding the recreation center offers everyday fun, too, including smooth, paved trails ideal for joggers and dog walkers. Numerous picnic tables set the scene for outdoor meals, while the playground is sure to delight kids of all ages. The on-site skatepark includes a variety of obstacles for skateboarding, in-line rollerblading, and scootering.
Little Landers Park
Little Landers Park offers a fun destination for adults and children seven days a week. The park is at 11010 Commerce Avenue, just steps away from many of the homes in Tunjunga. Little Landers is open Monday through Sunday from dawn to dusk, making it a good choice for enjoying outdoor activities any time of day. There is a children's play area, picnic tables, and scheduled events, such as the annual plant sale. The park is home to Bolton Hall Museum, a Los Angeles City Historical Monument, and features a variety of permanent and rotating exhibits available for viewing on Saturday and Sunday from 1 p.m. to 4 p.m. Entrance to the museum is free.
Deukmejian Wilderness Park
Get in touch with nature at Deukmejian Wilderness Park, located at 3429 Markridge Road in the city of La Crescenta, just nine minutes from Sunland/Tujunga. The 709-acre park is in the foothills of the San Gabriel Mountains and is bordered on three sides by the Angeles National Forest. Visitors to the park will find a serene woodland setting with about 12 acres serving as the Park Center. At the center, there is the Glendale Park Ranger Station, parking, restrooms, picnic tables, and scenic walking paths. Sunland-Tujunga is pet-friendly, so feel free to bring your leashed dogs along.
There are also opportunities to hike along clearly marked trails and enjoy impressive views of the Los Angeles Basin and Crescenta Valley. The park is also where you will find the historic Stone Barn Nature Center with its many exciting exhibits and programs, and the Deukmejian Wilderness Park Amphitheater for scheduled events. Deukmejian Wilderness Park is open daily from 7 a.m. to 6 p.m.
Hansen Dam Recreation Area
Located at 11770 Foothill Boulevard, Hansen Dam Recreation Area is an excellent place to go for outdoor fun. Just 11 minutes from Sunland/Tujunga in the Pacoima neighborhood, Hansen Dam offers a play area for children and a designated skate park for those who want to show off their skating skills. The recreational lake is open daily from 7:30 a.m. to 4:30 p.m. for fishing and boating.
Nearby, there's the Hansen Dam Aquatic Center with its refreshing swimming pool to cool off during the summer heat. Admission fees are $1.00 for children up to and including the age of 17 and those over 50, and $4.00 for adults ages 18-49. For persons of all ages with disabilities, admission is $1.00. The center also offers programs such as "Learn to Surf" for ages 10 to 17 for $10. The classes take place at Cabrillo Beach; transportation is provided.
La Tuna Canyon Park
The 1,100-acre La Tuna Canyon Park offers outdoor enthusiasts an adventure and numerous hiking trails to the upper areas of the Verdugo Mountains. Located at 8000 La Tuna Canyon Road in the Sun Valley neighborhood, visitors can park at the trailhead and take advantage of the picnic area or take the trail from the parking lot to another picnic area known as The Grotto with its canopy of overhanging trees, waterfall, and small pool.
The La Tuna Canyon Trail winds through canyons lined with oak and sycamore trees for 2.2 miles. Along the route, hikers have views of the San Fernando Valley, Downtown LA, and the San Gabriel Mountains. For a day of extensive hiking, the La Tuna Canyon Trail connects with the Backbone Road with access to 13 additional miles of scenic trails.
Partake of the Parks in Sunland-Tujunga
When getting away from the hustle and bustle in the city of Los Angeles, consider any park to unwind and enjoy a day with friends and family or socialize with other outdoor enthusiasts. No matter the season, take advantage of what each park offers. From fun-filled entertainment and relaxation to various scheduled events, residents of Sunland-Tujunga have plenty of things to look forward to year-round for a change of pace and a beautiful change of scenery.