5 Best Parks in Panorama City: Playgrounds, Parks, & Trails
Posted by Courtney Korb on Tuesday, November 7, 2023 at 10:13:55 AM
By Courtney Korb / November 7, 2023
Comment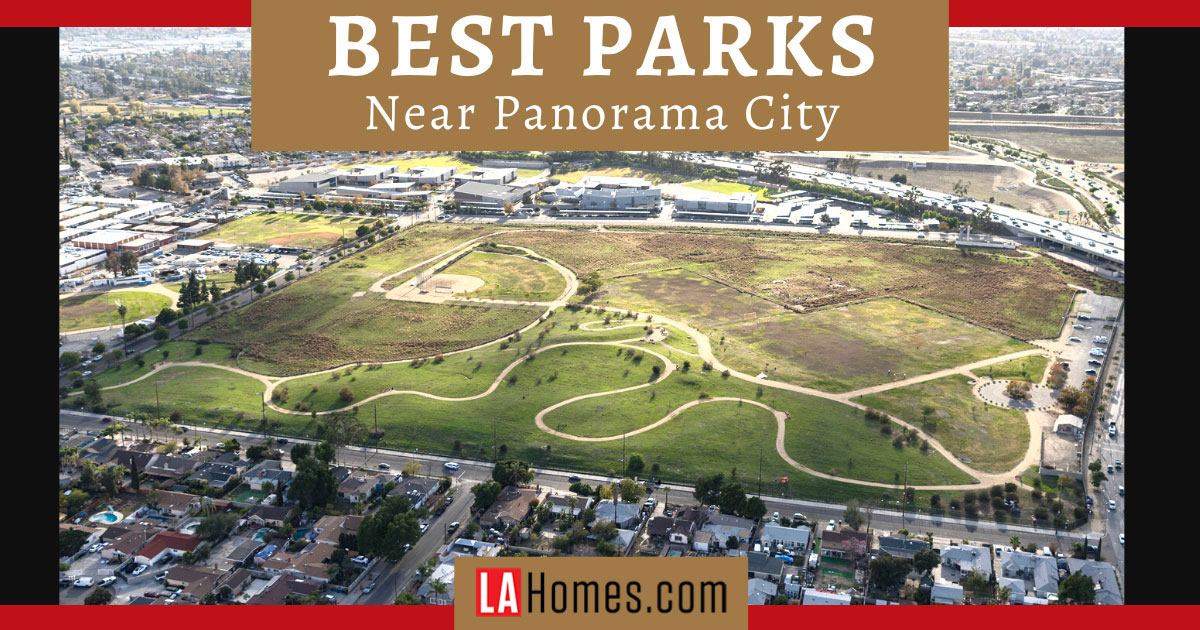 Panorama City's parks are green gems in the urban sprawl of Los Angeles, offering spaces for relaxation and recreation. With each park boasting its own set of amenities, including sports facilities and walking trails, locals have ample choice for outdoor enjoyment. Beyond the area's borders, residents can enjoy the best parks in North Hills and beyond.
Discover the best parks in the Panorama City neighborhood, where the green grass invites you to unwind and enjoy nature's touch amidst city life.
Panorama Park
The Panorama Recreation Center includes Panorama Park, a medium-sized park on the west side of the Panorama City neighborhood. Grammar Place, Costello Avenue, Chase Street, and Hazeltine Avenue border the park, and Chase Street Elementary School is a six-minute walk south. The park is less than three miles from most of the great outdoor activities in North Hills.
Panorama Park offers visitors several amenities, including tennis and basketball courts, baseball fields, a play area, picnic tables, and more. There's a grassy area perfect for leashed dogs to hang out or walk with their owners or for kids and adults alike to enjoy a soccer game. The recreation center has a community room and offers several programs, ranging from various sports and fitness activities, including martial arts and flag football, to after-school and music classes.
Panorama Park Additional Information
Address: 8600 Hazeltine Avenue, Panorama City, CA 91402
Hours: 9:00 a.m.–8:00 p.m. daily
Branford Park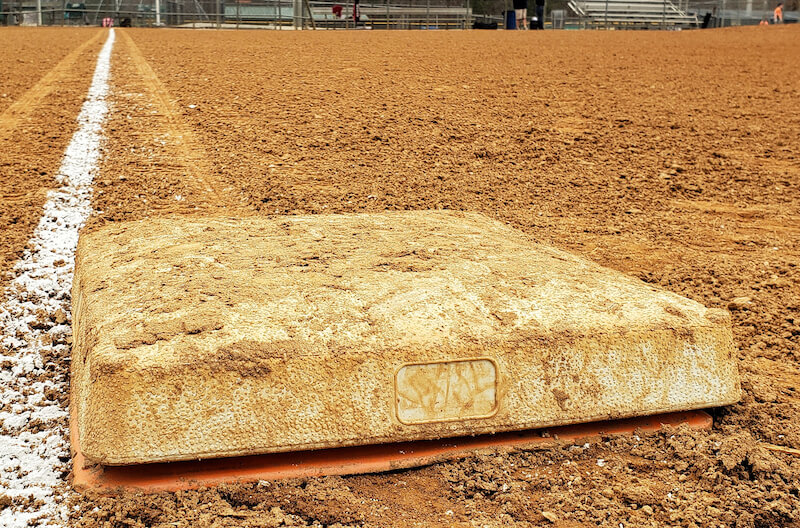 Branford Park is part of the Branford Recreation Center. Together, these spaces offer several programs and amenities to visitors, including:
Lighted and unlighted baseball diamonds
Picnic tables
Play area
Lighted basketball and volleyball courts
Restrooms
Auditorium
Community room
Kitchen
Stage
Camps
Arts and crafts
To access Branford Park from Panorama City, travel east on Chase Street, take a right on Woodman Avenue, and go left on Branford Street. The Arleta Community Garden is close by, about a 10-minute walk from Branford Street to Canterbury Avenue.
Branford Park Additional Information
Address: 13306 Branford Street, Arleta, CA 91311
Hours: 9:00 a.m.–10:00 p.m. daily
Sheldon Arleta Park
In the nearby Sun Valley neighborhood, approximately three miles east of Panorama City, is Sheldon Arleta Park, open daily from dawn until dusk. While it's not an official Los Angeles dog park, visitors will often see many dogs with their owners here enjoying the trails. Athletes also come here frequently to use the park's soccer fields.
Surrounding schools include Byrd Middle School, Robert H. Lewis High School, and Polytechnic High School. There's also the Ferneagles Recreation Center and the Sheldon Skate Park for even more fun.
What makes Sheldon Arleta one of the best parks near Panorama City is its outdoor fitness equipment, providing teenage and adult visitors with opportunities for flexibility, strength, and cardiovascular exercises. The Department of Recreation and Parks began adding these stations in 2007, including ADA-accessible equipment. Additional features include a free-play area, a basketball court, and a baseball field.
Sheldon Arleta Park Additional Information
Address: 12455 Wicks Street, Sun Valley, CA 91352
Hours: 6:00 a.m.–10:00 p.m. daily
Hansen Dam Recreation Area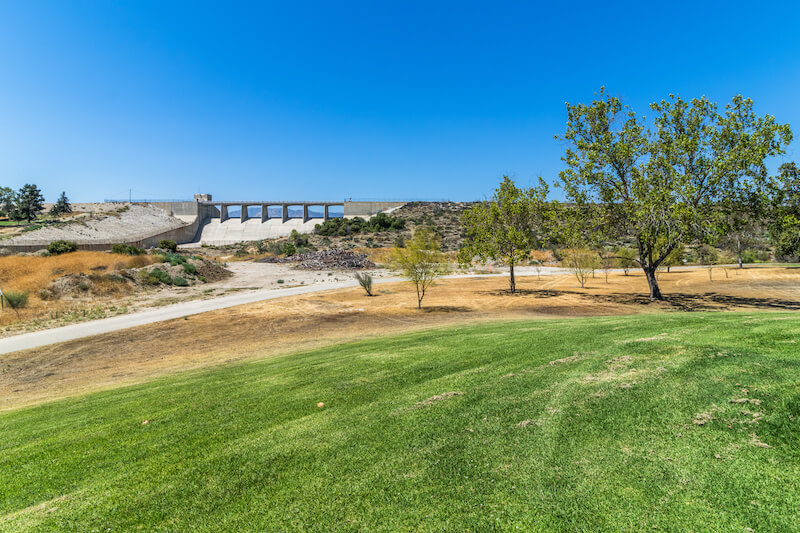 About five miles northeast of Panorama City is the Lake View Terrace neighborhood, which features the large Hansen Dam Recreation Area. This facility is a great place to relax on a warm day or enjoy unique amenities, such as the neighboring Hansen Dam Aquatic Center or the recreational lake for boating, kayaking, and fishing among the ducks who call the area home. There's a skate park, a play area, restrooms with showers, and a food truck for on-site dining. Visitors can also bring their chairs and umbrellas for lounging by the pool.
Hansen Dam Recreation Area is a bit farther from Panorama City than the other parks on this list, taking about 15 and 20 minutes to get there by car. Access to I-210 is about four miles north of the area, although visitors from Panorama City only have to take local streets to get there; as anyone familiar with driving in Los Angeles will tell you, the ability to avoid highways is a great feature.
Hansen Dam Recreation Area is a popular spot for local gatherings, with past events including the Watermelon Festival and 1,000 Lights Festival. Stop by the nearby Discovery Cube museum to view traveling and permanent exhibits.
Hansen Dam Recreation Area Additional Information
Address: 11770 Foothill Blvd., Lake View Terrace, CA 91342
Hours: 6:00 a.m.–6:00 p.m. daily
Sepulveda Basin Recreation Area
There are myriad reasons to love living near Sepulveda Basin Recreation Area, and Panorama City residents quickly find this out upon moving to the neighborhood. Located in the Encino neighborhood, about seven miles southwest of Panorama City, this recreation area is made up of the Encino, Balboa, and Woodley Lakes golf courses; the Balboa and Hjelte sports centers; the Sepulveda Garden Center; and several parks, including an off-leash dog park. Balboa Boulevard, Woodley Avenue, and Burbank Boulevard intersect the area, while Victory Boulevard borders its northern side. The Lake Balboa Hiking Trail surrounds the lake.
Whether you're in the mood for a relaxing picnic or a day of exploration, you'll find it all at the Sepulveda Basin Recreation Area. Play a game or two at the Leo Magnus Cricket Complex, practice with your bow at the archery fields, hop on a boat and get on the water, or stroll along the paths of the Japanese Gardens.
Those looking for even more fun can check out the Sherman Oaks Castle Park just north of the recreation area, open until midnight on Fridays and Saturdays. Birmingham Community High School is about a 10-minute walk away.
While the Sepulveda Basin Recreation Area is open daily, certain areas, such as the Japanese Gardens and the sports complex, have specific operating times, and using the sports fields requires a permit.
Sepulveda Basin Recreation Area Additional Information
Address: 17017 Burbank Blvd., Encino, CA 91316
Hours: Open 24/7
Finding Your Panorama City Park
The parks in and around the Panorama City neighborhood are vital contributors to the area's charm, offering a breath of fresh air to those who visit. They are hubs for healthful activities and peaceful moments under the LA sun. This compilation of the area's top parks aims to guide visitors to their ideal spot for outdoor pleasures, whether they seek athletic fields or tranquil corners.
Read Our Park Guides For Each City Below