6 Best Parks Near North Hills: Play at North Hills Park & Sepulveda Basin
Posted by Courtney Korb on Monday, December 12, 2022 at 12:00:34 PM
By Courtney Korb / December 12, 2022
Comment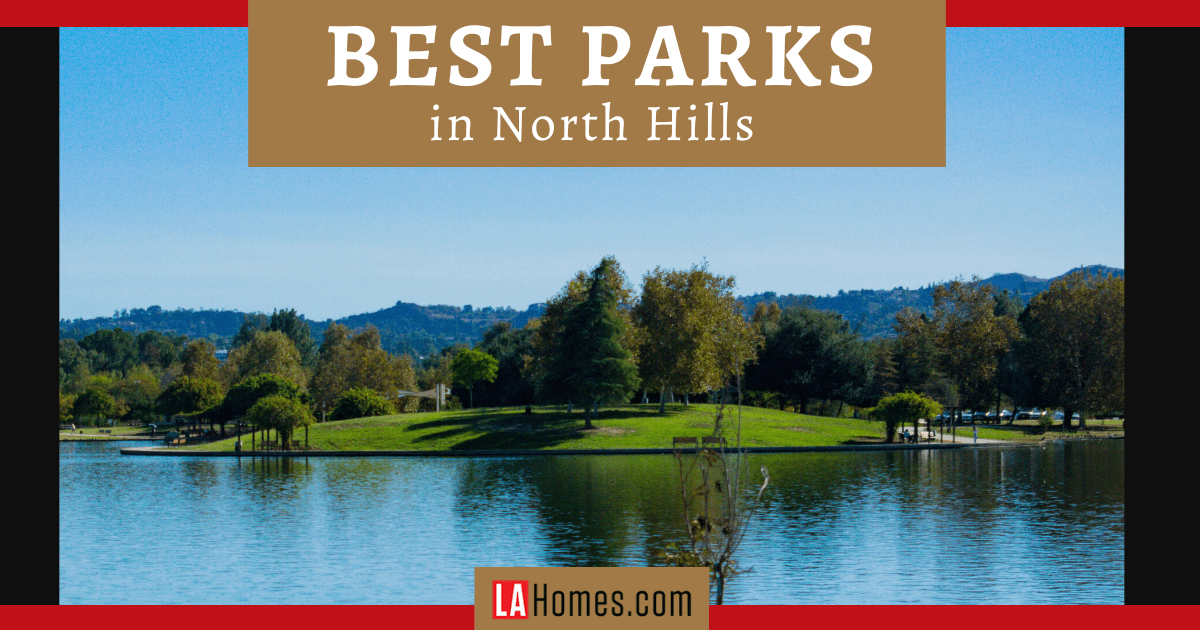 The North Hills neighborhood is a popular San Fernando Valley community offering close access to the 405 freeway with many great parks in and around the area. Whether you're looking for a quiet spot to relax or a place for a day of fun, you'll find what you need among these excellent outdoor spaces. Here are six amazing parks in North Hills to explore.
North Hills Community Park
North Hills Community Park is free to use and opens at 9:30 a.m. daily, closing at 9 p.m. on weekdays and 6 p.m. on Saturdays and Sundays. There's a small parking lot off North Parthenia Place and several parking spaces on Columbus Avenue on the park's east side.
The Community Park offers artificial turf soccer fields, lighted outdoor basketball courts, a children's playground, and climbing equipment. Youth soccer programs are available, and the Sepulveda Recreation Center offers registration.
Sepulveda Basin Recreation Area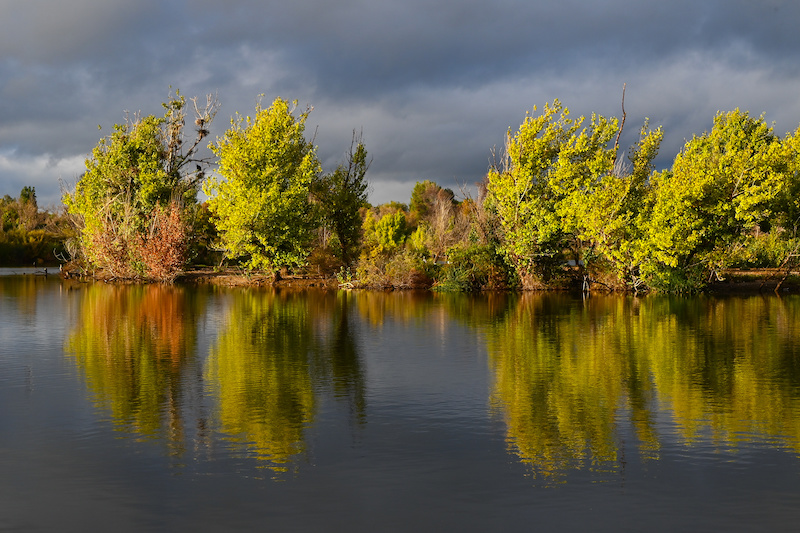 The main entrance for the Sepulveda Basin Recreation Area is about a 15-minute drive south of North Hills in the Encino neighborhood. There's a large parking lot off that street in front of the Balboa Sports Center building and a large centralized parking lot just off Balboa Boulevard, although there are no signs to mark the entrance.
The Recreation Area has many grassy spaces with palm trees, pine trees, and picnic tables for visitors who bring lunch to enjoy an afternoon here. A lighted baseball and soccer field for community games are also available, along with a fenced-in children's playground with slides, swings, and other equipment.
If the yellow gates at the two parking lots are closed, the park is closed. Otherwise, it is free and open to the public.
Granada Hills Recreation Center
The Granada Hills Recreation Center is about five minutes northwest of North Hills in the Granada Hills neighborhood. While its main address is on Chatsworth Street, the two main parking areas for the Rec Center are off Petit Avenue to the west and San Jose Street to the south. The parking lot off San Jose Street is locked at 10:30 p.m. each night and doesn't reopen until 5 a.m. the following day.
This rec center has a lot of indoor and outdoor activities for kids, in addition to camps and afterschool programs in subjects ranging from music to cooking to science. Sports and fitness programs available here include:
Tennis
Volleyball
Basketball
Flag Football
Soccer
Track & Field
Martial Arts
Dance
The facility has two baseball fields, lighted indoor and outdoor basketball courts, lighted tennis courts, and an indoor cardio gym. There's also an outdoor children's playground near the west parking lot.
Inside the Rec Center, there's a performance stage, classrooms, a kitchen, and a dance room. Additionally, there's a large grassy area surrounding the rec center building with many trees and picnic tables.
Dearborn Park
Dearborn Park is in the Northridge neighborhood, about five minutes west of North Hills on Nordhoff Street. It offers a lot of shade and trees on its west side, with many picnic tables available on a first-come, first-serve basis. The large grassy area provides a peaceful escape, especially during weekdays. It offers lighted basketball and tennis courts, a sandy children's playground with shade coverings, and a paved walking path with benches.
Dearborn is open from dawn until dusk every day, and free parking is available along nearby streets.
Lake Balboa Park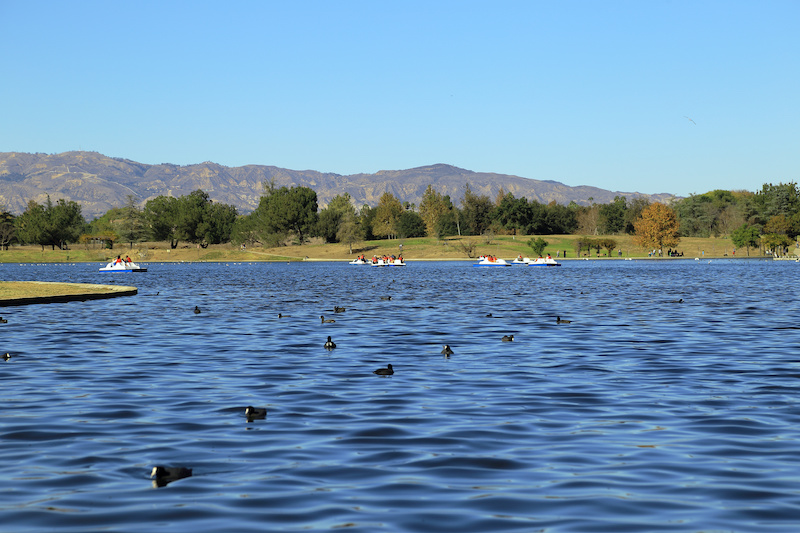 Lake Balboa Park is one of the largest outdoor spaces in the San Fernando Valley. The main entrance is off Balboa Boulevard, about 10 minutes south of North Hills. This park gets extremely busy on weekends, so it can be challenging to find parking. There are two lots near the main playground, though many people also park alongside the road. Parking is free, as is entrance to the park.
Swimming is prohibited in Lake Balboa, but visitors can rent swan-shaped pedal boats on the park's east side. The lake is a migratory waterfowl sanctuary; many ducks, geese, and other water birds inhabit the park, but feeding them is prohibited. A paved 1.3-mile walking path surrounds the lake and is suitable for walking, jogging, or biking. Large grassy areas on the park's north side are perfect for flying a kite on a windy day.
Public restrooms, picnic areas, and barbecue pits are some amenities available at Lake Balboa Park. There is also a large outdoor playground for kids, surfaced with sand in some areas and soft rubber in others. The playground area is not fenced in, but it's far enough from the street that safety is not an issue. Dogs are welcome but must be on a leash at all times.
Sepulveda Recreation Center
The Sepulveda Recreation Center is in the Panorama City neighborhood, just a five-minute drive from the center of North Hills. It offers indoor and outdoor facilities and is primarily for youth sports and activities offered through Parks and Rec, including camps and youth classes in various sports like soccer, volleyball, baseball, softball, martial arts, and dance.
The Rec Center has a public playground for children, and other outdoor facilities include a lighted baseball/softball field, lighted outdoor basketball courts, and lighted tennis courts. The Rec Center's main building is where signups are located for many Parks and Rec summer programs. It also has an outdoor heated pool that is open seasonally for a fee.
Enjoy the Outdoor Parks Near North Hills
Other than youth sports programs that Parks and Rec hosts, everything else at the parks near North Hills is free, including parking. These are some of the best public spaces available near the North Hills community. For those willing to drive a few minutes longer, there are many additional parks and outdoor spaces in the greater San Fernando Valley area.
Read Our Park Guides For Each City Below