5 Best Outdoor Activities Near Sunland-Tujunga Los Angeles: Hiking, Golfing, Horseback Riding & More
Posted by Courtney Korb on Monday, August 21, 2023 at 9:52:54 AM
By Courtney Korb / August 21, 2023
Comment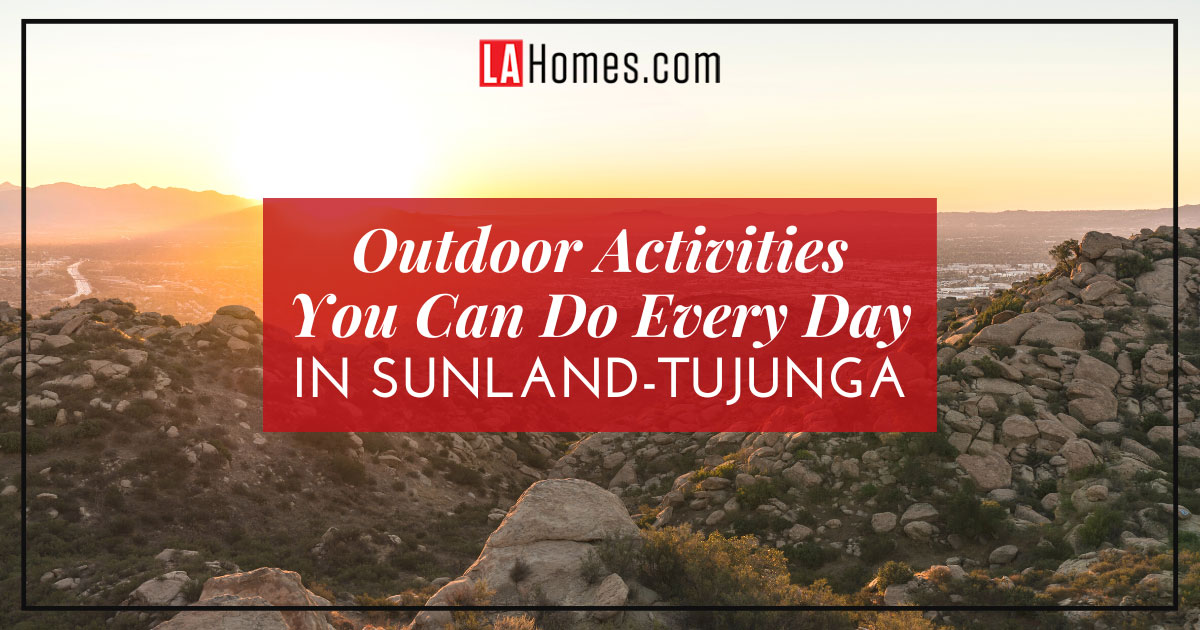 Are you ready for the ultimate outdoor adventure? Living in the Sunland-Tujunga area provides easy access to so many incredible activities that you could do something different every single day! Though technically two distinct neighborhoods—the Sunland neighborhood and the Tujunga neighborhood—they're typically referred to simply as Sunland-Tujunga, and they're the perfect place to enjoy outdoor activities every day.
Immerse yourself in the Tujunga Ponds Wildlife Sanctuary, challenge yourself at Angeles National Golf Club, explore the many mountains, or go horseback riding. Come join us and see what Sunland-Tujunga has to offer.
Immerse Yourself in The Tujunga Ponds Wildlife Sanctuary
Managed by the Department of Natural Areas, the Tujunga Ponds Wildlife Sanctuary is a 13-acre site with dense willow riparian woodlands, cottonwood riparian woodlands, and two small ponds to explore. Horseback riding, walking, and bird watching are just some of the activities you can partake in each day, and the Sanctuary is home to some of the best hikes in Sunland-Tujunga.
Trails encircle the ponds for easy access when strolling or taking pictures. Don't forget to bring binoculars to catch a glimpse of water birds or other animals!
Play Like a Pro at Angeles National Golf Club
In addition to being home to a world-renowned course, Sunland-Tujunga is bordered to the south and west by several of the must-play Burbank golf courses.
Residents and visitors should be sure to experience the professional-level challenge of the Angeles National Golf Club and revel in an unspoiled desert panorama. Located in Sunland, this Nicklaus Design Group-crafted desert links-style layout offers a challenge. With four distinct sets of tee markers ranging from 4,899 to 7,141 yards, you can find your perfect fit.
The surrounding mountains provide a picturesque distant panorama that's especially enchanting in the late afternoon glow. The impeccable course is complemented by excellent practice facilities, including a driving range, putting green, and a chipping area.
With all these features and more, it's no wonder many golfers who are moving to Los Angeles will target the area.
Go Horseback Riding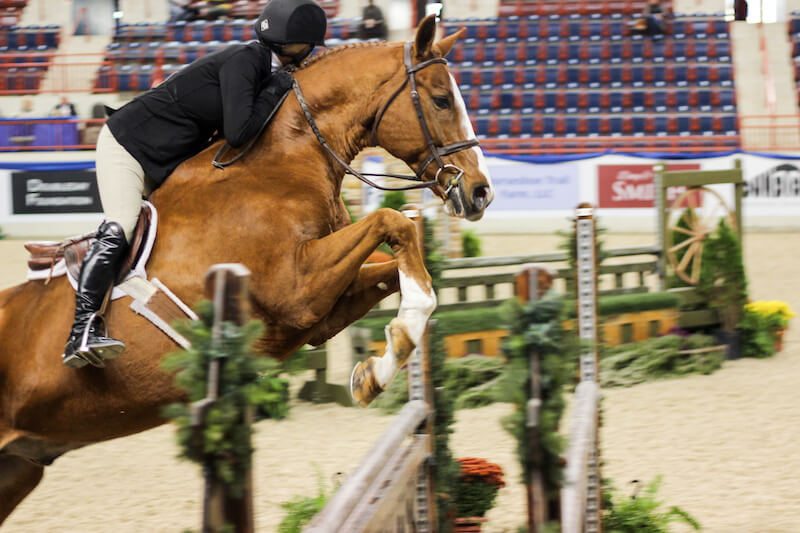 Embark on an adventure and explore Sunland-Tujunga from the back of a horse with one of the many horseback riding options available. Golden Glen Stables, Epona Riding Academy and Natural Horsemanship, and the Starwood Riding Club all offer horseback riding experiences in the area. With so many choices, you can find something that fits your experience level or your specific interests.
Golden Glen Stables offers trail rides for beginners and more advanced riders. If dressage is more your speed, check out Epona Riding Academy and Natural Horsemanship in the Sylmar neighborhood—both train in dressage techniques to help riders become better communicators with their horses through precise movements and cues. Lastly, The Starwood Riding Club specializes in hunter/jumper riding for those looking to get into show jumping events.
Explore the Many Mountains
Take in the stunning views of the mountains that surround Sunland-Tujunga as you explore Verdugo Mountain Park and La Tuna Canyon Park. Whether you're looking for a leisurely hike or an adrenaline-pumping climb, these parks have something for everyone to enjoy. Challenge yourself on some of the steeper trails at Verdugo Mountain Park, or take your time savoring the beauty of La Tuna Canyon Park, one of the best parks in Sunland-Tujunga. Whichever route you take, be sure to bring your camera as there are lots of great photo opportunities along each path!
Don't forget to check out all the other amenities both parks have to offer. From picnic areas and playgrounds to scenic overlooks and open spaces, there's something here for everyone in your group. Keep an eye out for local wildlife too—birds, deer, lizards, and more! You may even catch sight of a rare bobcat or two if you're lucky enough.
Venture Out to Descanso Gardens
Descanso Gardens offers 150 acres of wooded grounds, artificial streams, ponds, and sprawling lawns. Nestled in the neighboring city of La Cañada Flintridge, the enchanting destination is affectionately known as 'Descanso' by locals and devoted visitors. Start your journey at the entrance, where a spacious parking lot awaits you.
An information desk is available on-site to help plan your garden adventure and provides a map outlining sixteen distinct locations within Descanso Gardens. Fruit trees such as orange, peach, pear, and pomegranate can also be found here. Once you're done exploring the grounds and admiring all that nature has to offer, head over to the restaurant or gift shop for some extra fun!
Enjoy the Outdoors in Sunland-Tujunga
Whether you want to take a leisurely stroll in the wildlife sanctuary, challenge yourself on the golf course, explore the mountains, or go horseback riding, Sunland-Tujunga has plenty of outdoor activities. Plus, with average temperatures of over 70 degrees and more than 300 days of sunshine per year, there's no excuse not to get out and enjoy all that nature has to offer. So put on your hiking boots and grab your sunscreen—Sunland-Tujunga awaits you!