Outdoor Adventures in North Hills: 4 Best Things to Do Outside Near North Hills
Posted by Courtney Korb on Wednesday, May 3, 2023 at 9:38:26 AM
By Courtney Korb / May 3, 2023
Comment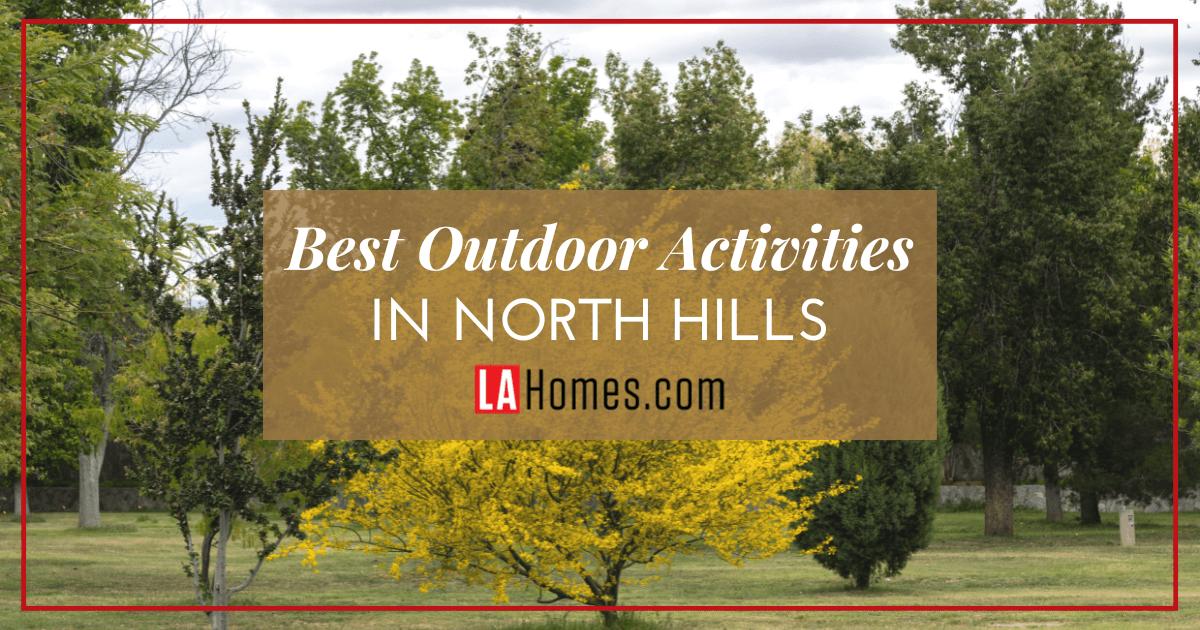 The North Hills neighborhood of Los Angeles is known for its beautiful natural landscapes and scenic views. Living in this area provides residents with endless opportunities to enjoy the great outdoors and stay active. There are plenty of activities to do every day, no matter your interests or fitness level. Whether you prefer hiking, cycling, or simply enjoying a stroll, North Hills has something to offer; if you love the outdoors and are moving to Los Angeles, it's a can't-miss community. This guide will explore some of the best outdoor activities in North Hills that will keep you healthy, happy, and connected to nature.
Swim & Play at Sepulveda Recreation Center
The Sepulveda Recreation Center is located on the edge of North Hills East, between the Pacoima Wash and Kester Avenue. The Rec Center has many indoor and outdoor activities for community members. All of the Recreation Center's outdoor facilities are lighted, so they can be used into the early evening hours. This includes a baseball diamond and outdoor basketball and volleyball courts. There is also a playground.
Many of the activities at the Rec Center are for kids between the ages of 5 and 12. Pre-registration is required; most clinics and camps charge a $10 fee. Examples of kids' activities include volleyball, soccer, flag football, basketball, ballet, and hip-hop dance. Summer camps are also available and are reasonably priced.
The Sepulveda Pool is also located at the Rec Center in the south part of the park. This heated outdoor pool operates on a seasonal basis from early June until Labor Day each year. The pool is heated and open from 3:00–7:00 p.m. on weekdays and from 1:00–5:00 p.m. on weekends all summer.
Prices for swimming at the Sepulveda Pool are as follows:
Adults 18+: $4
Kids, seniors 65+, and people with disabilities: $1
Adult Lap Pass: $88 for 30 admissions
Summer Youth Pass: $10 for June through Labor Day
Play Soccer at North Hills Community Park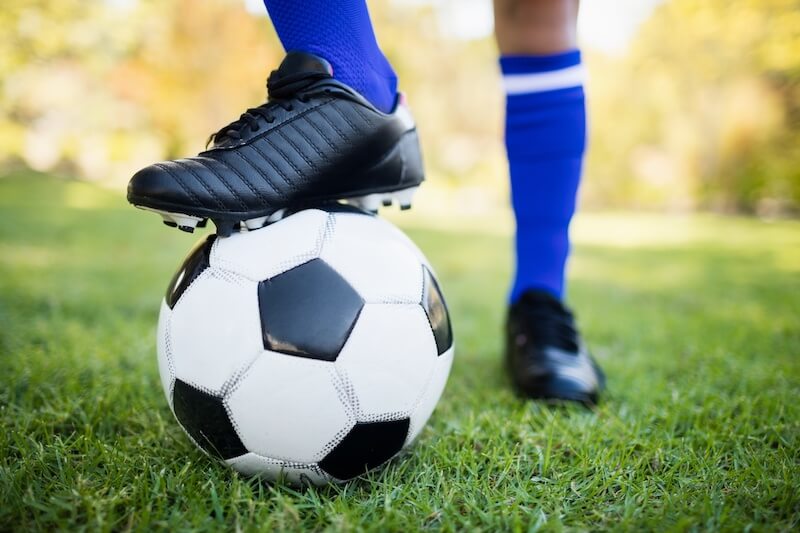 Youth soccer is extremely popular across the San Fernando Valley. North Hills Community Park is like the kids' soccer hub for the neighborhood. A Co-Rec Youth Soccer league and a Girls Play LA Soccer league meet, practice and play at the park every fall for the season. Registration for youth soccer takes place at the Sepulveda Rec Center, listed above. Kids aged 9–12 can participate in the leagues. All practices and home games are played at North Hills Community Park, with some travel required to other parks in the valley for league play.
Soccer at North Hills Community Park is an excellent opportunity for neighborhood kids to get some experience before starting junior high, and getting that experience at one of the best parks in North Hills is a major benefit.
Plus, anyone is welcome to play soccer in the park when the field is not in use for league play. This community park also has lighted outdoor basketball courts and a playground open seven days a week. The park is within walking distance of the low-rise condos and townhomes on the east side of the 405 freeway.
Drive to a Nearby Beach
Whether someone wants to work on their suntan, build a sand castle, swim in the Pacific Ocean, take in the views, or experience the relaxing feel of soft sand between their toes, Southern California's world-famous beaches are always just a short drive from North Hills. Want to check out the Original Muscle Beach in the city of Santa Monica? Drive south on the 405 freeway and take a right on Santa Monica Boulevard (30 minutes). Want something less crowded but just as scenic? Head west on Highway 101 to Santa Barbara (90 minutes).
Santa Monica Beach is world-famous for a hundred reasons: the soft sand; the North Beach Playground; the Original Muscle Beach; the Santa Monica Pier, with its Ferris wheel, shopping, amusement park, and aquarium; and because it has been featured in dozens of movies and television shows. In less than 30 minutes during non-rush hour traffic, North Hills residents can have their feet in the sand at Santa Monica Beach.
The same goes for Will Rogers State Beach. Head south on the 405, right on Santa Monica Boulevard, and merge onto the Pacific Coast Highway to reach this beach. This one is less crowded than the beach in Santa Monica but still outstanding. It has three miles of sandy beachfront, perfect for swimming and working on that Southern California suntan while gazing at the ocean-view homes in Pacific Palisades.
Venture Out to Scenic Hiking Areas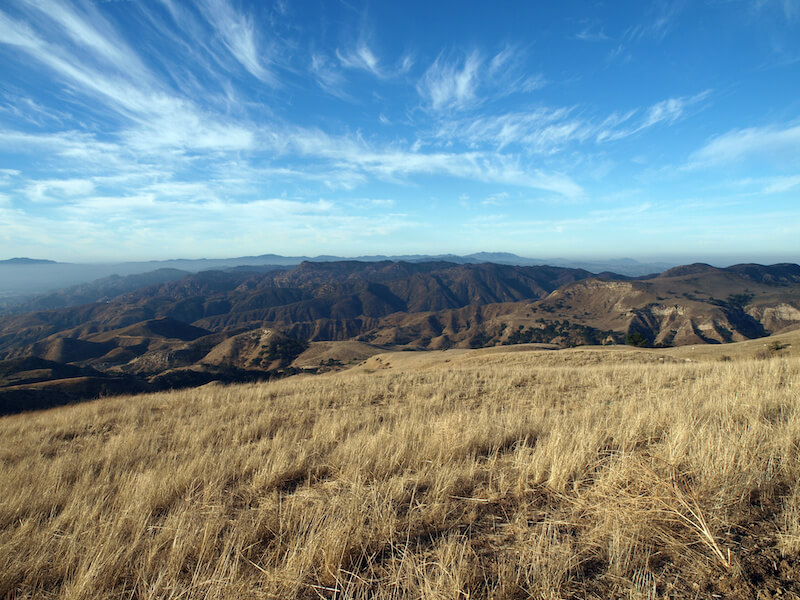 North Hills provides easy access to scenic hiking areas in nearly every direction. The Upper Canyonback Trailhead, for example, is along Mulholland Drive in the Encino neighborhood to the south of North Hills. Westridge-Canyonback Wilderness Park is more than 1,500 acres in size, and this trail leads south through the wilderness. The park is next to the "Big Wild," a 20,000-acre urban wilderness park. The Westridge-Canyonback Wilderness Park is bordered by several other rough-terrain canyons and San Vicente Mountain Park. This scenic trail is suitable for hiking, mountain biking, or horseback riding.
The Chatsworth neighborhood is directly west and slightly north of North Hills. It has around 20 wilderness trails that head out of the city and into scenic, wild areas. For example, the Santa Susanna Pass State Historical Park in Chatsworth has many miles of trails for hiking, mountain biking, and horseback riding. The trails in this park range from easy and relatively flat ones that are suitable for kids, up to more challenging hikes. The 4,800-acre Rocky Peak Park is just north of Chatsworth in the city of Simi Valley and features many easy- to moderate-rated hiking trails to explore.
Endless Opportunities to Get Outside in North Hills
Living in North Hills, Los Angeles, offers many outdoor activities to enjoy every day. From hiking trails to cycling routes, residents can take advantage of the beautiful natural surroundings to stay active and connected with nature. Whether you prefer solo activities or enjoy being part of a group, there is something for everyone. The North Hills neighborhood is a perfect place to experience Los Angeles's beauty while maintaining a healthy and active lifestyle. So get outside, explore the natural landscapes, and enjoy all that North Hills has to offer.