5 Outdoor Activities Near Lake Balboa: Outdoor Fun You Can Do Every Day in Lake Balboa
Posted by Courtney Korb on Wednesday, September 6, 2023 at 11:23:54 AM
By Courtney Korb / September 6, 2023
Comment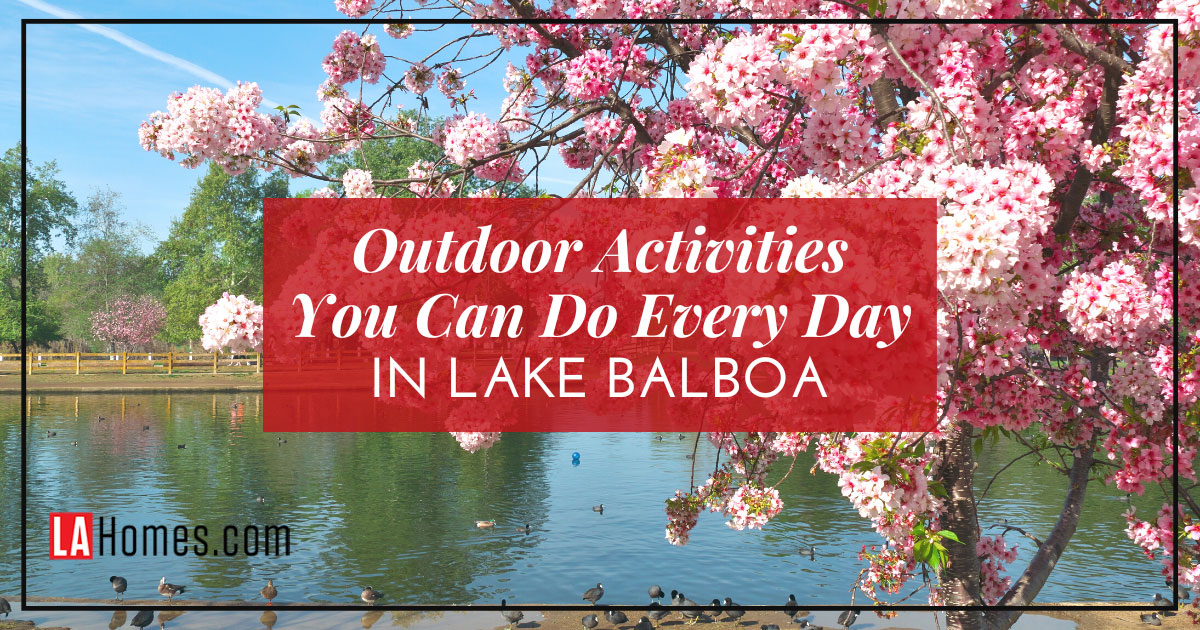 Lake Balboa is a haven for outdoor enthusiasts in the heart of Los Angeles's San Fernando Valley. The Lake Balboa neighborhood, with its picturesque surroundings, boasts a myriad of daily outdoor activities. From serene lakeside strolls to invigorating water sports, the opportunities for fresh-air pursuits are seemingly endless for those living in Lake Balboa. Whether you're a seasoned athlete or simply someone seeking a tranquil escape, Lake Balboa offers an outdoor activity to match every inclination.
Get Competitive at Balboa Sports Complex
Come experience the competitive atmosphere at Balboa Sports Complex, where you'll find a range of facilities for diverse recreational pursuits. Whether you want to hone your basketball skills on the illuminated outdoor courts or sharpen your handball technique, there's something here for everyone.
Teams can try out the lit football field or baseball diamond, or the unlit soccer field. If tennis and volleyball are more your speed, you can hit up one of the many illuminated courts available in indoor and outdoor settings.
At Balboa Sports Complex, you can take classes from experts in a variety of sports disciplines and compete in fun tournaments with other eager participants. Camps throughout the year offer different activities like basketball and handball.
Golf Four Different Courses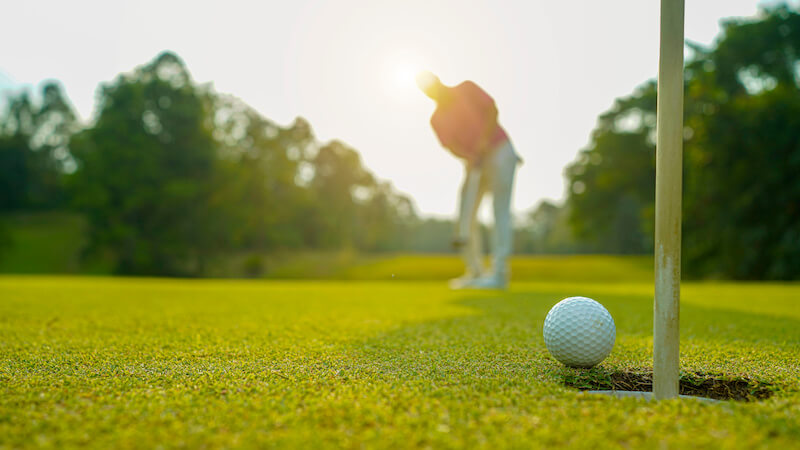 Test your golf skills at one of the four courses available in Lake Balboa, all of which are well-known throughout the city of Los Angeles—Van Nuys, Woodley Lakes, Balboa, and Braemar Country Club.
Van Nuys Golf Course offers challenges for all skill levels with its 18-hole par 3 course and nine-hole executive course. FootGolf is also available for a unique blend of soccer and golf.
Woodley Lakes Golf Course caters to players of all abilities with wide fairways and expansive greens, plus PGA-quality tees across all 18 holes. Meanwhile, Balboa Golf Course presents a challenge for mid to high handicaps with narrow fairways lined by trees.
Last but not least, Braemar Country Club features three nine-hole courses named after Ralph Guldahl's championships—U.S. Open, Masters, and Western—suitable for players of any level thanks to five sets of tee markers.
All these courses have amenities such as driving ranges, restaurants, lounges, or tennis courts—making them great places to enjoy an afternoon.
Visit the Japanese Garden
Immerse yourself in the peacefulness of the Japanese Garden, an oasis of tranquility in Lake Balboa near the border with the Van Nuys neighborhood. As you enter, you find a Zen meditation garden with a dry landscape (karesansui)—featuring Tortoise Island, three Buddha stones, and a wisteria arbor that concludes the Plover Path.
Following this path takes you to a Chisen or 'wet-strolling' garden, full of cascading waterfalls, serene lakes, meandering streams, lush greenery, and stone lanterns crafted by artisans from Japan. Finally, the Shoin Building houses an authentic teahouse and an adjacent tea garden. All these elements together form a "wet garden with promenade," inspired by similar gardens made for feudal lords centuries ago.
Take some time out to enjoy nature at the Japanese Garden and experience its timeless beauty.
Explore Topanga State Park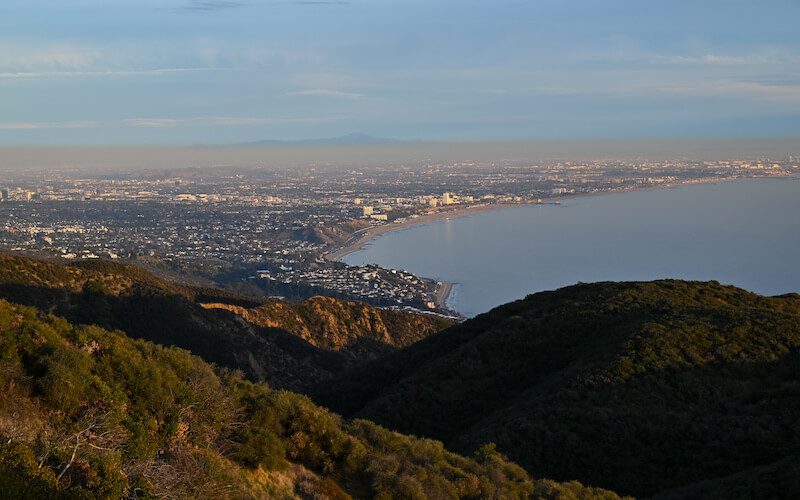 Discover the wonders of Topanga State Park, where you can explore various geological features, hike through lush terrain, and experience spectacular views. Spanning 11,500 acres of the Santa Monica Mountains in Los Angeles County, this park offers numerous trails—all within city limits. Topanga State Park is bordered by the Sherman Oaks neighborhood and the Encino neighborhood to the north.
Trippet Ranch is a popular access point for visitors looking to start their journey and take on one of the park's many trails. From Eagle Rock to Parker Mesa Overlook to Skull Rock, there are plenty of unique rock formations to discover along the way.
Musch Trail takes hikers northward through patches of sunlight and shade while offering glimpses into different plant communities. The Eagle Spring loop trail leads you past Eagle Junction and soaring views at Eagle Rock before reaching Hub Junction and Temescal Fire Road.
Mulholland Drive is another route through the park leading south onto the Temescal Fire Road with elevated canyon vistas below. Alternatively, hikers can take the Santa Ynez Trail east from Trippet Ranch for sandstone formations and small cliff gardens with a waterfall at its lower reaches.
No matter which path you choose, be sure to pack plenty of water as you explore Topanga State Park.
Spend a Day at Lake Balboa/Anthony C. Beilenson Park
Spend a day at Lake Balboa/Anthony C. Beilenson Park and enjoy everything from barbecuing and fishing to walking and biking. The assorted barbecue pits, picnic tables, and playgrounds will keep everyone busy.
The playground features a rubberized surface with swings, slides, jungle gyms, and tunnels for all ages. A 1.3-mile footpath circles the lake, with wheelchairs and strollers welcome. Non-motorized wheeled vehicles can access a network of bike paths, just one of the many advantages of living near Sepulveda Basin.
Fishing is allowed with a valid license (16+), but swimming and other water activities aren't allowed. Additionally, fishing must occur in designated grassy areas adjacent to the water; fishing from the walkway is only allowed for wheelchair accessibility.
An adaptive sports field is also available for individuals who need special accommodations while playing sports or exercising outdoors. All visitors can benefit from restroom facilities and bike rentals that make exploring a breeze.
Outdoor Adventure Awaits at Lake Balboa
Lake Balboa is an urban oasis where daily routines intertwine with the beauty of the outdoors; with plenty of things to do outside in North Hills and other neighboring areas, there's never a shortage of fun to be had. A wide range of recreational options is available, effortlessly blending physical activity with the tranquility of nature. As the day transitions into night, the Lake Balboa neighborhood remains a testament to the seamless fusion of urban living and outdoor enjoyment.