Granada Hills Outdoor Activities: Best Pools, Parks, Trails & Golf in Granada Hills
Posted by Courtney Korb on Wednesday, October 5, 2022 at 12:28 PM
By Courtney Korb / October 5, 2022
Comment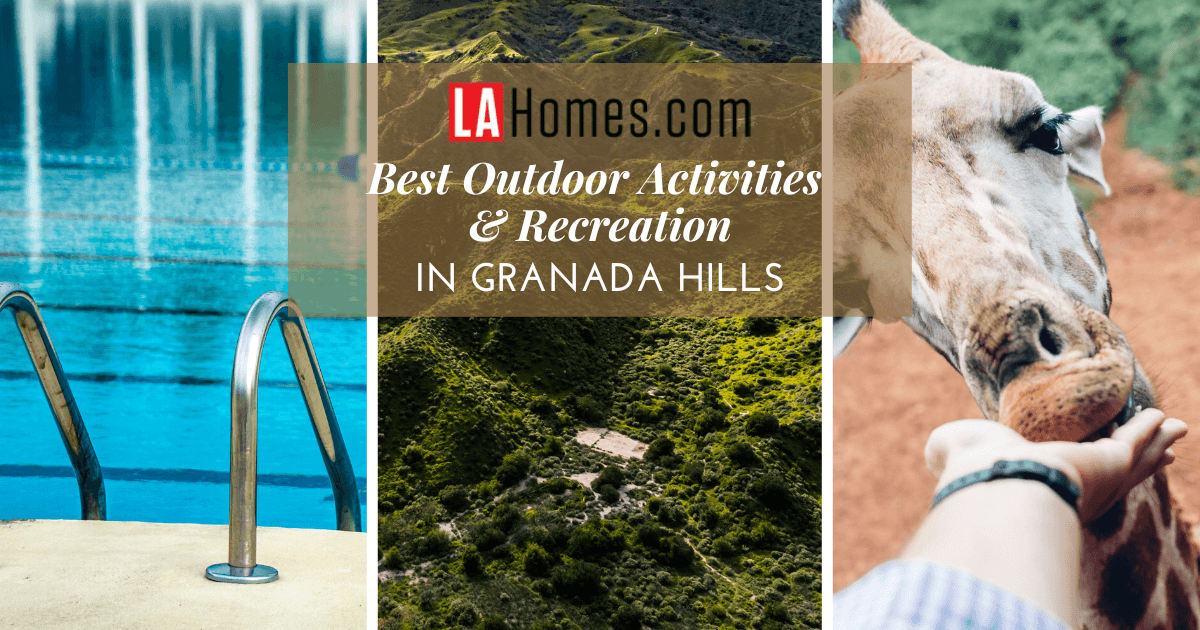 The Granada Hills community is a beautiful suburban neighborhood at the north end of the San Fernando Valley in Los Angeles County. Rolling hills and distant mountains—not to mention the skyline of Downtown Los Angeles—set the stage for excellent outdoor recreation. There are golf courses, large public parks, and plenty of outdoor activities to be enjoyed amid the area's immaculate homes. Here are some of the best outdoor activities that make living in Granada Hills so special.
Water Recreation in Granada Hills
The climate in Granada Hills is dry and hot in the summertime, so it's important to have some outdoor water recreation to cool off. Fortunately, there are a couple of public pools in the community.
Knollwood Pool: The Knollwood Pool is located on the grounds of the Knollwood Country Club off Balboa Road in Granada Hills. The country club is open to the public, and there is a large parking lot near the western edge of the grounds. The pool has restrooms that are open every day and lifeguards from Monday through Saturday. It's a small bean-shaped pool with a maximum occupancy of 60 people. The Knollwood Pool is surrounded by a grassy terrace and is partially shaded in the hot evening hours.
Granada Hills Pool: The Granada Hills Pool is a large public pool on Chatsworth Drive. Kids 17 and under can swim for $1, and there are affordable monthly passes for admission and adult lap swimming. The Granada Hills Pool requires proper swim attire and will deny entry to anyone who shows up in bike shorts, cutoffs, basketball shorts, or a thong.
Granada Hills Hiking & Biking Trails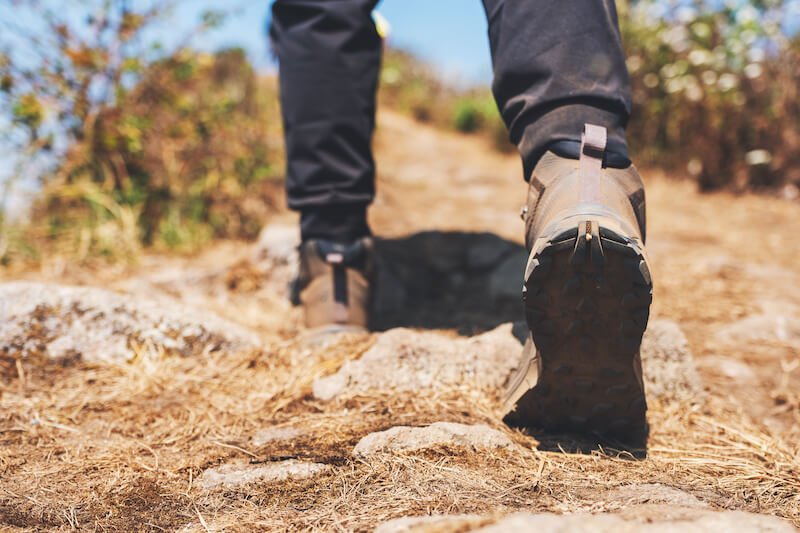 It's tough to decide whether to live in north or south Granada Hills, but the hilly country on the community's north side offers some great hiking and biking opportunities. The area's natural geography makes for great trails covering all difficulty levels.
Aliso Canyon: The Aliso Canyon trail is rated "Easy." It's a 3.4-mile out-and-back trail through the canyon. The trailhead is located off Rinaldi Street in the northwest part of Granada Hills. It's excellent for hiking and horseback riding, and leashed dogs are welcome.
O'Melveny Park Loop to Mission Point: This "Moderate" trail features a 1,437-foot elevation change and presents more of a challenge to hikers. Use the parking lot at O'Melveny Park to find the trailhead. Mission Point at the top of the hike is 2,730 feet above sea level. This loop trail is 4.2 miles long, and the dirt trail is suitable for hikers, mountain bikers, and horseback riders.
Mission Point via Bee Canyon Trail: This "Hard" trail is partially paved but features a lengthy climb. It's 5.6 miles out and back from the O'Melveny Park parking lot. Bee Canyon is a different route to climb up to Mission Point, and the view from the top is well worth the climb. Hikers and runners are welcome, but the trail is unsuitable for mountain biking or horseback riding.
Granada Hills Parks
The City of Los Angeles maintains the parks in Granada Hills. All the parks are open from dawn to dusk, and there is no admission fee. Here are a few local favorites.
Aliso Canyon Park: This largely undeveloped park is located at 18041 Rinaldi Street. There's a public parking lot, but the park itself is largely undeveloped. There are some picnic tables, walking paths, and horseback trails.
Bee Canyon Park: Located at 13150 Sesnon Boulevard in Granada Hills. This park has a children's play area that is partially covered to provide shade. It's a nice area for a picnic and has some grassy areas. It's also the location of the trailhead for the challenging climb to Mission Point mentioned above.
O'Melveny Park: This is the largest park in Granada Hills in terms of acreage. There are a few picnic tables near the entrance and a lengthy hiking trail, all of which can be found at 17300 Sesnon Boulevard.
Zelzah Park: The large grassy areas in this park are the main draw, although there is also a nice children's playground. Located at 11690 Zelzah Avenue, it's a great spot to kick around a soccer ball, throw a frisbee, or take the dog for a walk.
Golf Courses in Granada Hills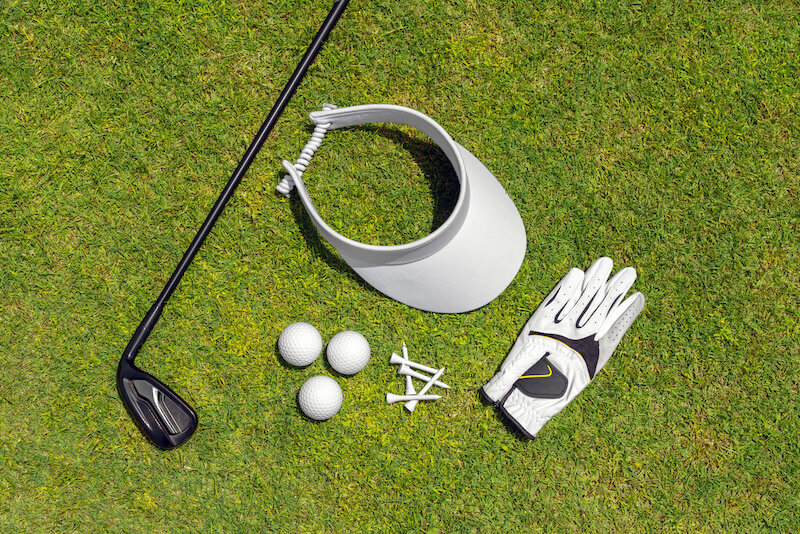 There are two stunning golf courses in the area—one in Granada Hills and the other in the Porter Ranch neighborhood, located directly west. Both are immaculately kept courses, surrounded by coveted golf course homes and gated community homes.
Knollwood Country Club: This 18-hole par-72 championship course is considered one of Southern California's finest public golf courses. Knollwood has incredible views of the mountains and the San Fernando Valley, which is one of the reasons why the club is a popular Granada Hills wedding locale. There are two large putting greens and a well-stocked pro shop.
Porter Valley Country Club: This private, 18-hole course is part of a network of nationwide clubs. Membership at the Porter Valley Country Club provides access to nearly 300 other courses around the country. It has a private pool, fine dining, and racket sports facilities.
Other Granada Hills Outdoor Activities
The kids will enjoy a day trip to the Wildlife Learning Center in the Sylmar neighborhood, just a mile east of Granada Hills. They can feed a giraffe and learn about the many rescue animals housed at the facility. Animals include a kinkajou, a bald eagle, several squirrel monkeys, numerous exotic birds, Fluffy the American alligator, and chinchillas.
Another fantastic day trip involves driving to the city of Newport Beach for a whale watching or deep sea fishing tour with Davey's Locker. Avoid rush-hour traffic on the 405 freeway, as it can be extremely busy. Dolphins, whales, and the iconic Los Angeles coastline can be viewed on daily tours. There are five different species of whales and dolphins that can be seen. On fishing tours, anglers can catch multiple species of large, deep-sea fish.
Six Flags Magic Mountain is just a short drive up I-5 from Granada Hills in the city of Santa Clarita. Thrilling carnival-style rides, concerts, dining, and shopping are all available here. Family-friendly seasonal events are held here, especially around holidays like Halloween, Christmas, and Independence Day.
Enjoy Outdoor Adventures in Granada Hills
This list barely scratches the surface of all the great things to do in Granada Hills. This beautiful San Fernando Valley suburb is full of surprises for anyone who wants to step outside and enjoy the incredible year-round climate.