8 Best Pasadena Neighborhoods: Where to Find The Perfect Home
Posted by Courtney Korb on Monday, May 2, 2022 at 12:20 PM
By Courtney Korb / May 2, 2022
Comment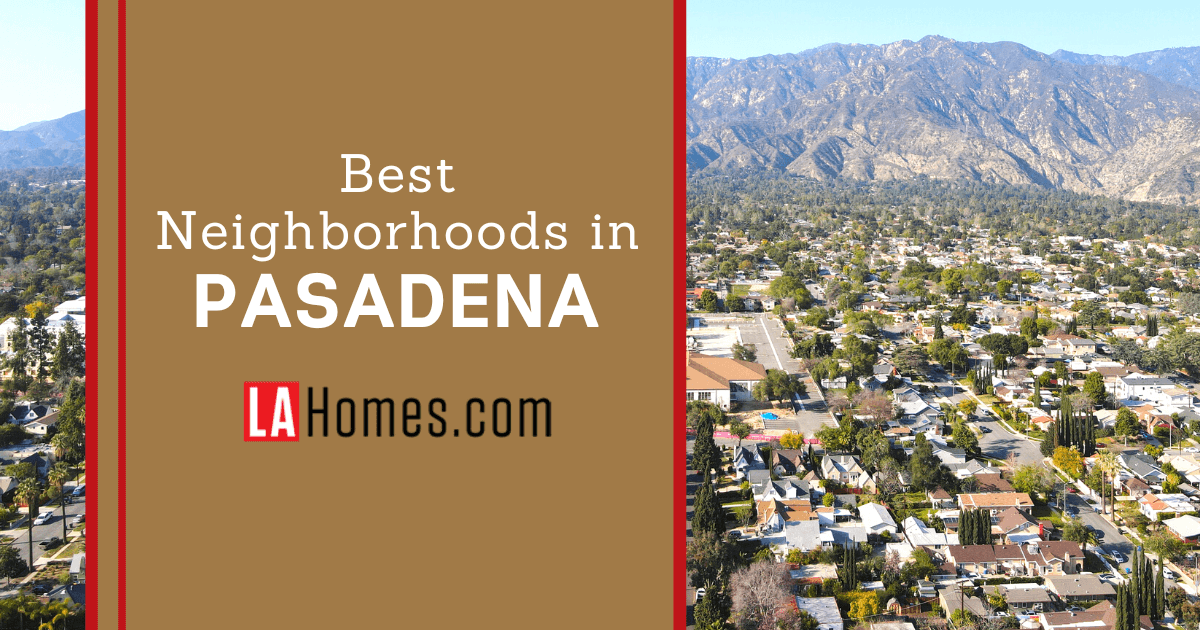 Pasadena, California, is home to 150,000 residents spread across roughly 23 square miles. The city is known for its scenic mountain views, excellent dining scene, and proximity to the city of Los Angeles.
There is plenty to love about Pasadena real estate, and there's no shortage of unique neighborhoods for prospective homebuyers shopping in the area. Whether it be their arts and culture scene, award-winning restaurants, or peaceful parks, each of the best Pasadena subdivisions has charm and character all its own. Keep reading to learn about the eight best neighborhoods in Pasadena, California.
Madison Heights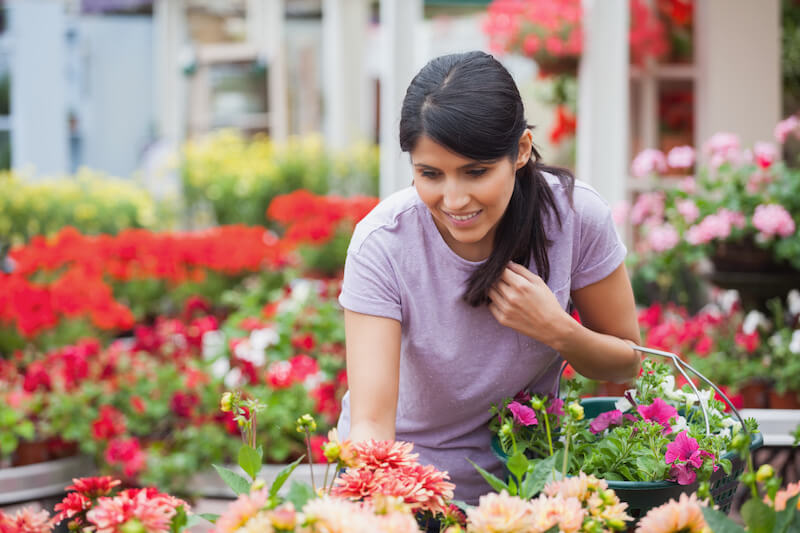 Madison Heights is in southern Pasadena, with roughly 2,000 residents.
Madison Heights homes for sale are often in high demand. Most properties sell for between $800,000 and $2,000,000. For those searching for a single-family home, these properties typically have between two and three bedrooms and multiple bathrooms.
Condominiums and townhomes are also available in the neighborhood, and most are less than $1,200,000. These units offer open-concept floor plans, soaring ceilings, and HOA fees between $200 and $400 per month.
The neighborhood is conveniently located near Routes 110 and 710 and offers residents a short, 20-minute drive to the Downtown Los Angeles area.
In addition to the nearby interstates, there are plenty of public transportation options in the neighborhood. Pasadena Transit's route 20 serves Madison Heights Monday through Saturday, and there are several bus stops in the neighborhood.
As with all Pasadena neighborhoods, Madison Heights is served by the Pasadena Unified School District. Allendale Elementary School is located within the Madison Heights neighborhood, and most students are within walking distance of the school.
The neighborhood is walkable, and various shops and businesses dot its friendly streets. Einstein Bros. Bagels, Pie'n Burger, and The Arbour are all restaurants perfect for sharing a delicious meal with friends or family. The neighborhood is also just east of South Arroyo Parkway, lined with popular restaurants, shops, and businesses.
Homes here are a hot commodity. Most properties sell for between $800,000 and $2,000,000. For those searching for a single-family home, these properties typically have between two and three bedrooms and multiple bathrooms.
Condominiums and townhomes are also available in the neighborhood, and most are less than $1,200,000. These units offer open-concept floor plans, soaring ceilings, and HOA fees between $200 and $400 per month.
Madison Heights Amenities
Alpaca Exchange
Armstrong Garden Centers
CVS
Trader Joe's
Allendale Park
Sidney F. Tyler Park
Mid Central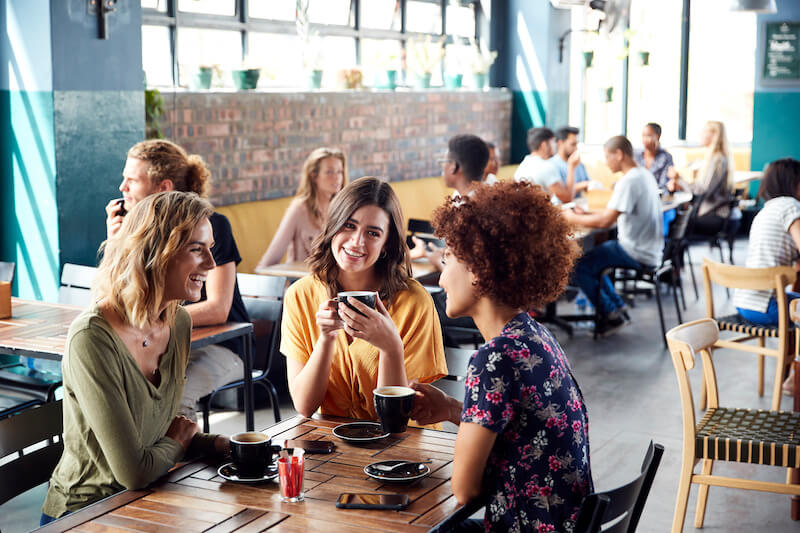 Located in northeast Pasadena, Mid Central boasts close to 6,000 residents. Despite its sizable population, the neighborhood covers only a few blocks and is less than one square mile in size.
Mid Central Pasadena real estate prices in the area range between $900,000 and $2,000,000, and many properties offer spectacular mountain views that the city is known for. Homes also offer spacious floor plans, professional landscaping, and private backyards perfect for entertaining.
The neighborhood's most available properties are single-family homes offering up to 2,000 square feet, two bedrooms, and two bathrooms. Standard interior features include gleaming hardwoods, galley kitchens, and custom fireplaces.
The neighborhood is less than an hour outside of downtown Los Angeles. The Foothill Freeway and East Colorado Boulevard run parallel through the neighborhood, making it a breeze for residents commuting to the nearby city of Burbank and the Glendale community.
Mid Central is an even mix of residential and commercial spaces. East Colorado Boulevard borders the neighborhood and is a convenient route for travelers, and it is brimming with commercial spaces, including hotels, restaurants, gyms, convenience stores, and cafes.
There are also plenty of businesses throughout the neighborhood streets. Walnut Street is particularly popular and hosts several popular establishments, including Jameson Brown Coffee Roasters, In-N-Out Burger, and Teddy's Tacos.
Several learning institutions are also at home in Mid Central. In addition to Jefferson Elementary School, the International School of Los Angeles and St. Gregory A. & M. Hovsepian School are also local to the neighborhood.
Mid Central Amenities
Pendulum Fitness
Puebla Tacos 2
Jefferson Recreation Center
Tops
Chaaste Family Market
Kalaveras
Vons
Bay Poke
Bungalow Heaven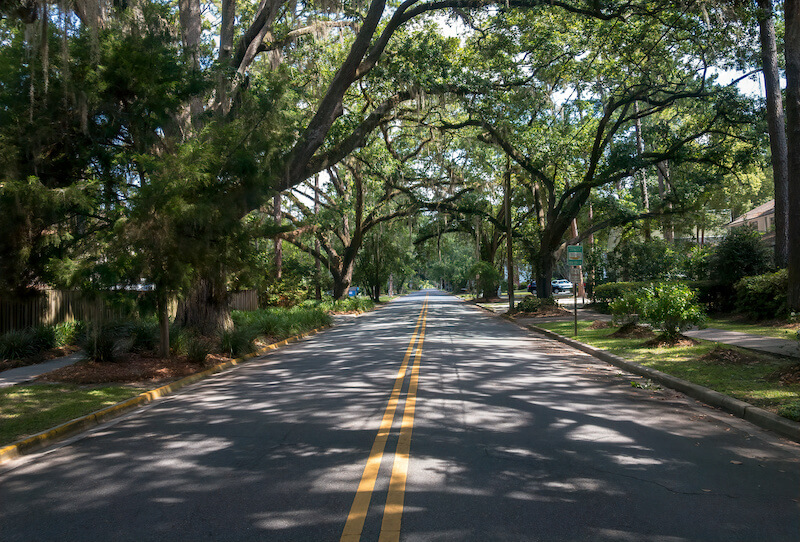 Bungalow Heaven is a 16-block neighborhood of nearly 7,000 residents located in northeastern Pasadena. The neighborhood consists of 125 acres, centered around the beautiful McDonald Park. Nearby highways include the Foothill Freeway and Interstate 210.
Despite all the fanfare for Bungalow Heaven, home prices are on par with the rest of the neighborhood. The cost for Bungalow Heaven real estate typically ranges from $800,000 to $1,600,000. Most homes in the neighborhood are single-family Craftsman homes with two to three bedrooms and 1,000 and 1,500 square feet of living space.
While Bungalow Heaven is predominantly residential, there are a few local hotspots along the edge of town. Lavender Honey Espresso Bar and Millie's Cafe are popular local spots where residents can grab a coffee or breakfast sandwich and start their day off right.
The neighborhood's most notable feature is its quiet beauty. The streets are lined with canopies of mature trees and meander gently through the neighborhood. The homes are aesthetic, with the majority of them being bungalows built in the Craftsman style.
Bungalow Heaven is also known for being an inviting neighborhood. The atmosphere is friendly, and it's not uncommon to see neighbors chatting on front lawns, getting together for local events, or just sitting on their front porches waving at passersby.
There were nearly 800 Craftsman homes built in Bungalow Heaven during the Arts and Crafts period between 1900 and 1930, and many are still standing today. The homes are so important to the community that Bungalow Heaven became the first Landmark District in Pasadena in 1989 and later was listed in the National Register of Historic Places.
Bungalow Heaven Amenities
La Caravana Salvadorian
Seed Bakery
Big Lots
Rodney's Ribs
Roscoe's Chicken & Waffles
Roma Market
South Arroyo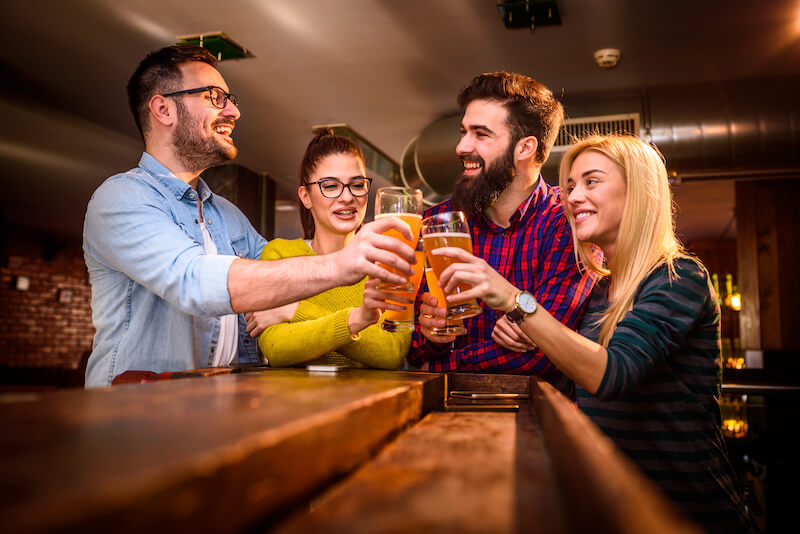 South Arroyo is a neighborhood in southwestern Pasadena with close to 10,000 residents. Nearby highways include Interstate 210 and the Ventura Freeway, and the neighborhood is less than 45 minutes from downtown Los Angeles.
There is a vast range of prices for real estate in South Arroyo. Most homes range between $500,000 and 2,000,000, but it's not uncommon to see luxurious estates in the neighborhood that sell for as much as $15,000,000 or more.
For these prices, the homes are spectacular. There is plenty of square footage, and many homes have up to five bedrooms and just as many bathrooms. Some of the features of these homes include professionally-designed gardens, meticulously-manicured lawns, and multi-car garages.
Several schools are located in the South Arroyo neighborhood. San Rafael Elementary School is the only public school in the neighborhood, but there are several private schools, including Westridge School for Girls, Marantha High School, and Mayfield Senior School.
The neighborhood is scenic and luxurious, filled with elegant homes and beautiful natural spaces. The most notable feature of South Arroyo is the Arroyo Seco, a seasonal stream that runs vertically through the neighborhood. The neighborhood is also home to the Arlington Garden and Lower Arroyo Park.
There are also several popular businesses within South Arroyo. In particular, there is a thriving nightlife scene here. Popular bars to grab a drink and a bite to eat include Green Street Tavern, White Horse Lounge, and Rocco's Tavern. These establishments are all in South Arroyo, making them within walking distance of many residents.
South Arroyo Amenities
Colorado Street Bridge
San Rafael Park
Little Flower
San Rafael Branch Library
Johnston Lake
Norton Simon Museum
Annandale Golf Club
Huntington Hospital
Daisy-Villa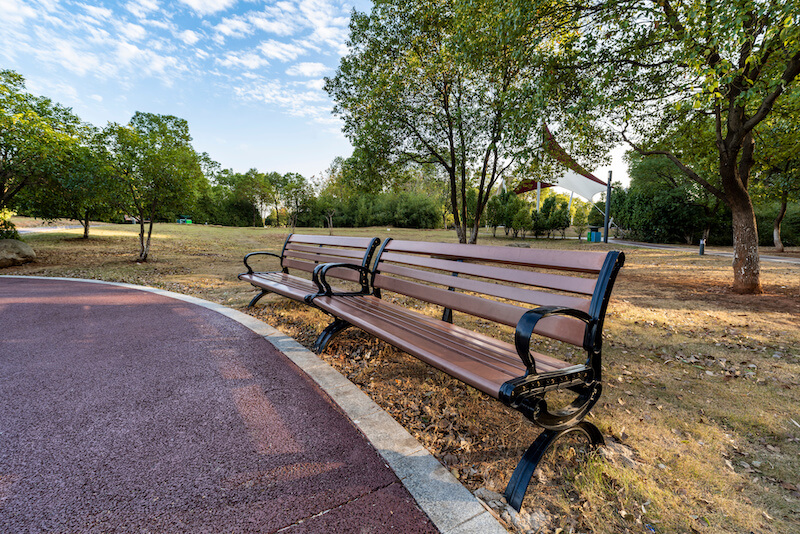 Daisy-Villa is a beautiful and quaint Pasadena neighborhood with a population of fewer than 4,000 residents. This neighborhood is a sought-after area for many prospective homebuyers who fall in love with Daisy-Villa's plentiful parks and green spaces.
The Daisy-Villa neighborhood is also accessible to a wide range of budgets. Most properties are single-family homes. While most homes are built in the Craftsman style the city of Pasadena is known for, Traditional and Mid-Century Modern architectural styles are also represented.
It's not uncommon to see 700-square foot bungalows for as low as $600,000 in Daisy-Villa. While these properties are tiny, builders make the most of square footage, and the interiors feel surprisingly spacious.
There are also plenty of luxurious homes for sale in Daisy-Villa. Prices can be as high as $1,700,000 or more. Homes at this price point are spacious, with up to five bedrooms and five bathrooms, and offer up to 4,000 square feet or square footage.
Of all the Pasadena neighborhoods, Daisy-Villa has the best access to the city's beautiful local parks. The neighborhood is home to Gwinn Park and Sunnyslope Park. Nearby are Victory Park and Vina Vieja Park, both within easy walking distance of Daisy-Villa residents.
The neighborhood is bordered by Interstate 210 and Orange Grove Boulevard, making life easy for residents commuting to nearby Los Angeles, Burbank, and Glendale. Three different public transportation systems serve Daisy-Villa— Metro Local's bus line 256, Pasadena Transit's routes 31, 40, and 60, and the Foothill Transit route 187.
Daisy-Villa Amenities
Little Free Library
Instance Fragrances
Mission: Renaissance Fine Art Classes
foothill
Restaurant Depot
National Homes for Heroes
Alice's Dog Park
East Central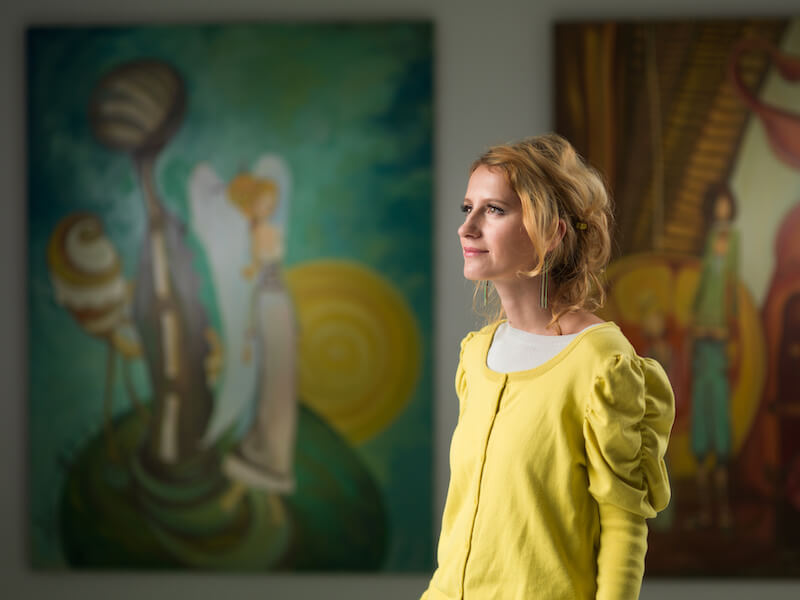 East Central is a beautiful Pasadena neighborhood with over 6,000 residents covering just under four square miles. The neighborhood is convenient to nearby Interstate 710 and the Ventura Freeway. Downtown Los Angeles is less than an hour away by car.
East Central homes for sale come at a variety of price points. For single-family homes in East Central, prices range from $700,000 to $2,000,000. Detached homes are sought-after properties, often having views of the nearby scenic mountain ranges.
Architectural styles in the area vary, but some of the most popular are Spanish-Mediterranean and Craftsman. These homes offer gorgeous stucco exteriors, Spanish-tiled roofs, and beautiful landscaping. Most contain three bedrooms, two bathrooms, and roughly 2,000 square feet of living space.
Condos and townhomes in East Central are less common but still available. Units are less expensive than detached homes, even when considering homeowners association fees. Prices typically range between $500,000 and $1,200,000. HOA fees range from $200 to $400 per month.
One of the best features of the East Central neighborhood is its gorgeous, unobstructed views of the nearby mountain ranges. For residents who enjoy spending time outdoors, Charles S. Farnsworth Park and Eaton Canyon Falls are just a short distance away.
East Central is also a culturally-rich neighborhood with plenty to offer through the arts. The Norton Simon Museum and the Huntington Library Art Museum are both a short distance from East Central and provide rotating exhibits to educate and entertain.
East Central Amenities
Smart & Final
Rite Aid
7-Eleven
The Boulevard
Oseyo Shabu Shabu
Find Your Perfect Neighborhood In Pasadena
There are plenty of excellent neighborhoods in Pasadena for prospective homebuyers looking at properties in the area.
From scenic and peaceful to bustling and lively, there are excellent communities throughout the city. Prices are accessible to a wide range of budgets, and each neighborhood is within a short distance of plenty of excellent restaurants, shopping, and amenities.
With all the city offers, there will be the perfect neighborhood for every potential resident.