What's The Best Burbank Golf Course? A Guide to 7 Must-Play San Fernando Valley Golf Courses
Posted by Courtney Korb on Friday, January 7, 2022 at 8:16 AM
By Courtney Korb / January 7, 2022
Comment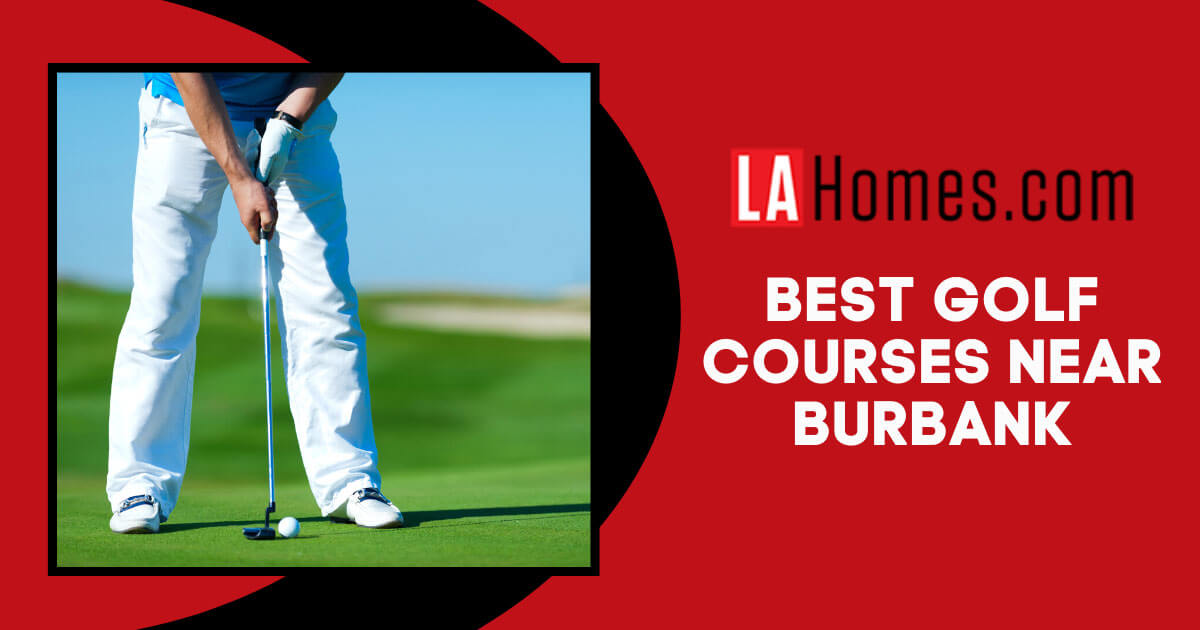 Located in the southeastern portion of Los Angeles County, in the San Fernando Valley, the city of Burbank has much to offer its residents. Those considering buying a Burbank condo or golf course home in the area most certainly will find a wide range of amenities and things to do nearby, and that may include a golf course or two. The community has some respected, quality golf courses available, enabling residents to live on the course in some cases or close to it.
Getting in a few rounds on the greens is often fairly easy in this city. Take a look at some of the best golf courses near the city of Burbank, California, below.
DeBell Golf Club
Located in Burbank, DeBell Golf Club is an 18-hole regulation golf course that offers a 9-hole par three and a 9-hole disc golf course for residents to enjoy. Open each day to the public, this golf course sits under the Verdugo mountains, creating some of the most exceptional views throughout the area. Aside from its overall tranquility, this course features 5,608 yards from the longest tees. It was initially designed by William F. Bell and opened in 1959. It is considered a respected golf club in Los Angeles County.
The golf course includes numerous amenities, including men, ladies, and junior golf academies. It hosts weddings and other events on the grounds and features a restaurant onsite. There's also a golf shop, a driving range, and numerous other amenities. Those looking for a local golf club will find options for women, men, and seniors.
Lakeside Golf Club
Another well-recognized and beautiful course is Lakeside Golf Club. This nearly 100-year-old golf course designed by Max Behr was long considered Hollywood's home course. Several annual national amateur tournaments, including the Bob Hope Invitational and the Kelly Cup, take place here. In 2017, Todd Eckenrode led a complete restoration of the golf course, helping it better meet the modern game's needs.
The course has distinct features, including tree-lined fairways and smaller greens. The overall average yardage of the course is about 6,500. There are two par 5s and three par 3s on the course. The 18-hole golf course has a slope of 130.
Sepulveda Golf Complex
Sepulveda Golf Complex features the Balboa Golf Course and the Encino Golf Course. The Balboa Golf Course features 6,359 yards with the longest tees at a Par 70 and a slope of 111. This portion was opened in 1947, though it has seen many upgrades over the years. This course is a bit more challenging and typically ideal for those looking to test their game.
The Encino Golf Course is also an 18-hole course with 7,023 yards, a par 72, and a slope of 119. This is a longer and broader golf course than many, making it a good fit for long-hitters.
Both golf courses provide users access to a full-service restaurant, lounge, and a putting and chipping green, lighted for all-day use.
Wilson & Harding Golf Courses
Another old and charming course in the area is the Harding and Wilson Municipal Golf Course. Though these are two separate courses, they share amenities. The Harding golf course features 18 holes with a par 72 across 6,679 yards and a slope of 121. It opened in 1923, making it one of the older courses in the area. The fairways can be challenging because of how narrow they are. Yet, this mature, well-maintained course rewards those looking for strategy and accuracy. It is located in Griffith Park, which means there is a lot of wildlife around. The Wilson Golf Course is also an 18-hole golf course with a driving range and a challenging layout.
Roosevelt Golf Course
The Roosevelt Golf Course is a smaller golf course with only nine holes. It is located across from the Greek Theatre, a popular and historic theater located in Griffith Park. One of the ways this particular golf course stands out is in its views – the look around shows nearly all of the Los Angeles skyline. The course itself is somewhat limited and only allows walking. It has a lot of hills and a challenging layout, which makes it a bit less commonly used for social events. Still, the Roosevelt Golf Course is an excellent place to test shot-making abilities. This 9-hole golf course has a par of 33.
Los Feliz Golf Course
A quaint and welcoming golf course, Los Feliz Golf Course is a good option for those looking for a short day of play. This is an introductory municipal course, in fact, with few amenities. Still, it is worth the playtime for those seeking a less challenging course.
Los Feliz is a 9-hole golf course with a par of 27 and 1,023 yards overall. It may be a good option for learning the game or working with youth. It offers a fun round of golf and is not likely to provide the most challenging gameplay. However, it is an older course many locals and celebrities have used for years. It has hosted summer movie events and the Glow Ball in fall and winter. There's even a small café located on the course.
Scholl Canyon Golf & Tennis Club
Another option in golf courses near Burbank is Scholl Canyon Golf and Tennis Club. This golf course offers a whole level of activities and experiences for players. It was designed by William P. Bell, who created an 18-hole golf course designed to be the executive of locally available options.
The course offers a 32-stall driving range that's open late, a complete pro shop, 10 tennis courts, including those with evening lighting, and a snack bar.
When it comes to the golf itself, the course has 3,039 yards with a par 60. It's a mid-length golf course, but it has some of the best views of the area's canyons and mountains. There are numerous tournaments held here, though they are mostly private events. There are many groups here, including the men's golf association and the Nike junior golf camps. Full lessons are available here as well.
Find the Ideal Golf Course Near Burbank
These golf courses are some of the most notable in the area. Many have been long-graced by celebrities, perhaps some even completing hand-shake agreements on the greens themselves. For those who love the game and are considering a move to Burbank, having one or more courses nearby can help to ensure there is always something to engage in. Burbank home buyers are sure to find a range of community options worth taking a closer look at, as well as a number of other things to do.