5 Best Amenities Near North Hills Los Angeles
Posted by Courtney Korb on Thursday, March 30, 2023 at 8:15 AM
By Courtney Korb / March 30, 2023
Comment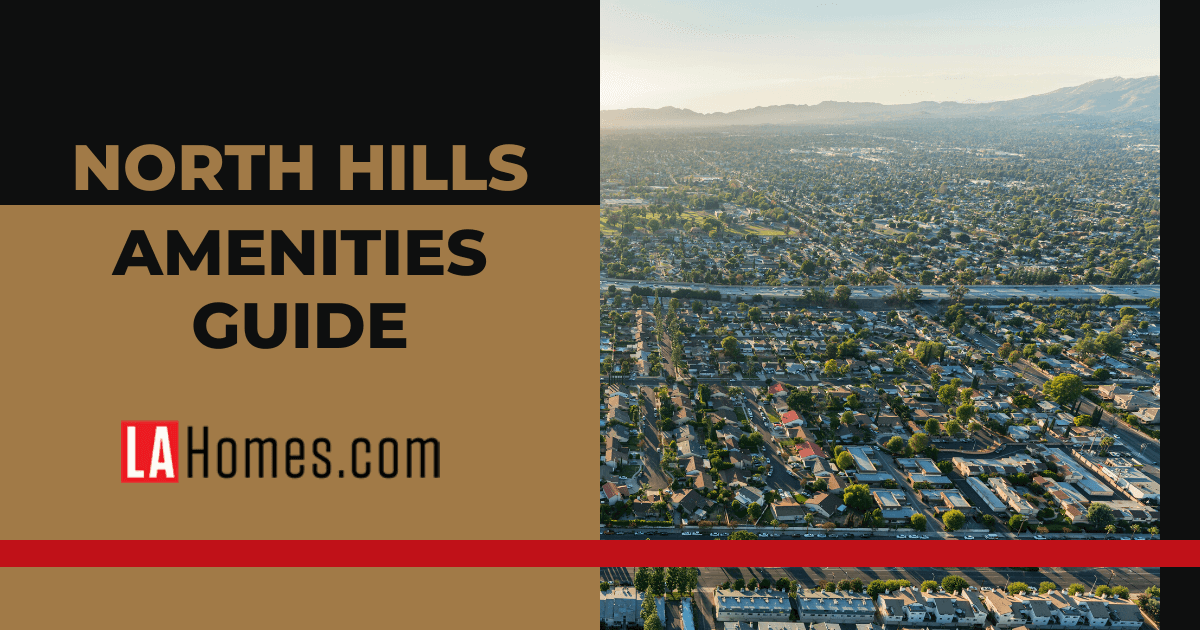 The North Hills neighborhood is increasingly becoming one of the most sought-after places to live in the city of Los Angeles. This isn't surprising, considering it's less than an hour from the beach, the mountains, downtown LA, and the Hollywood community.
North Hills comprises mostly single-family homes and has a buzzy urban feel, with several parks, coffee shops, and various shopping and entertainment options. That's all just the beginning, though — here are the many other amenities you can look forwards to after buying a home in the North Hills community.
Affordable LA Real Estate
North Hills has some of the most affordable real estate in LA County. Low-rise condos and townhomes sell for an average price of $650,000, while the homes for sale in North Hills have a median of around $850,000. That's tough to beat when considering the cost of many other communities in the San Fernando Valley or further south in LA. Plus, many homes have larger lot sizes and a backyard pool as added perks of ownership.
The entire San Fernando Valley gets hot in the summertime, so a swimming pool is a significant quality-of-life perk for homeowners. June through September of every year are usually warm, with little precipitation. With a pool heating system, homeowners can use their pool for 8 to 10 months out of the year in North Hills.
All of these elements — a suburban setting, backyard pools, and accessibility — when combined, make North Hills an alluring prospect for homebuyers looking to move to this area. The amenities in North Hills are similar to many other LA County communities, in addition to numerous nearby schools, parks, and more. It's also possible to find luxury homes in the $2 million range here, which is still more affordable than in other nearby areas. The quality of life in North Hills makes it a special place for a real estate investment or those simply looking for their first home.
A Suburban Setting
Unlike many neighborhoods in the greater Los Angeles area, North Hills feels like a true suburb. It has many quieter side streets, cul-de-sacs lined with residential homes, and even a few luxury properties. Living in North Hills also provides easy access to unique outdoor spaces, parks, and natural areas, all of which are just a short drive away.
Balboa Park has a large playground and a man-made lake filled with migratory waterfowl. There are Japanese gardens; places to use RC aircraft, drones, or sailboats; cricket fields; archery facilities; and much more!
The nearby Chatsworth Nature Preserve is just a short drive northwest of North Hills. This natural area only opens up to the public about once a year for guided tours, but it can be driven around and explored by car on all sides. It's also close to several canyons and open spaces where the public can hike.
North Hills Community Park
At the center of the neighborhood is North Hills Community Park, best known as a hub for organized soccer teams and considered the primary field for youth soccer in the Los Angeles metro area. This is largely due to a 2019 multi-million dollar grant from the Los Angeles Clippers as an effort to upgrade the park as a whole. The soccer fields were made larger, and additional goals and top-tier synthetic turf were added. Similarly, the park's basketball courts were expanded, and the surface was improved.
This North Hills park has a highly regarded sports program, which includes co-ed youth soccer for ages nine through 12 and Girls Play Los Angeles. The park also features a children's playground with unique play structures.
Address: 8756 Parthenia Pl, North Hills, 91343
Hours: 9:30 a.m. – 9 p.m. Monday – Friday; 9:30 a.m. – 6 p.m. Saturdays and Sundays
LA Kings Valley Ice Center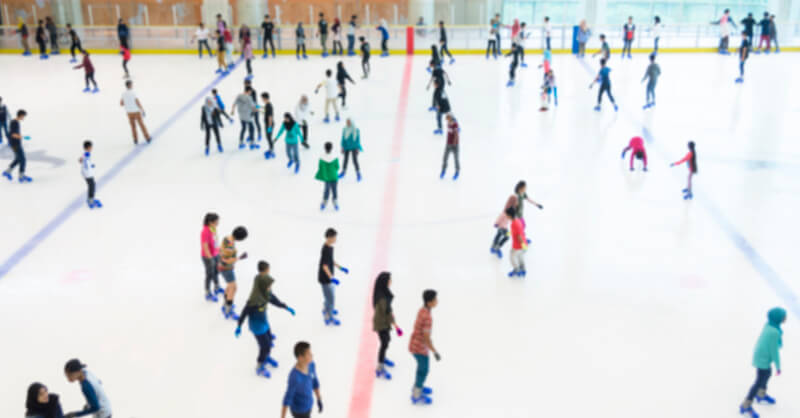 Having the Los Angeles Kings Valley Ice Center (LAKVIC) close to your doorstep is one of the best perks of living in North Hills. The indoor skating rink on Van Nuys Boulevard offers a vast range of ice-related activities, from hockey to figure skating to curling, and even specialty activities like broomball and go-karting on ice.
There are two ice rinks here: the Glacier Rink and the slightly smaller Freeze Rink, used mostly for youth hockey and "fun" programming like birthday parties and fundraisers. LAKVIC rents out ice skates to anyone who doesn't have their own, and most public skate sessions and lessons include the cost.
One of the center's most popular activities is Stick Time, which allows participants to freshen up their hockey skills with friends. This is meant to be a more casual experience, so coaching is not permitted during Stick Time, and everyone is welcome to join in. Think of it like a pick-up game of hockey.
Another popular program at LAKVIC is Freestyle, an open skate session where more advanced skaters can practice on the ice for a flat rate of $18 per person. The Ice Center also hosts special events ranging from birthdays to corporate events.
LA Kings Valley Ice Center Additional Information
Address: 8750 Van Nuys Blvd, Panorama City, CA 91402
Hours: 6 a.m. – 11:45 p.m. daily
Great Area Accessibility
North Hills provide access to most of the significant areas in Los Angeles County that residents would want to visit, whether for work or play. But it also offers access to the entirety of the West Coast, from San Diego to Canada. It's less than an hour to the Pacific Ocean, and the Las Vegas Strip is just a four-hour drive from North Hills.
The neighborhood is split between east and west by Interstate 405, known as simply "the 405" to locals. While the 405 can get congested during rush-hour traffic, it's the main connecting route between North Hills and the West Los Angeles/Santa Monica area. The 405 is a connector road that links up to Interstate 5 in two places: north of North Hills in the city of San Fernando and far south of North Hills in the city of Irvine.
North of North Hills, commuters will want to know about the Ronald Reagan Freeway (Highway 118). To the south, the major east-west route through San Fernando is the Ventura Freeway, or Highway 101. All these roads combined provide access to most of the areas in LA County that residents will want to visit regularly.
Close to Shopping
North Hills may not be the first destination that comes to mind when you think about shopping in Los Angeles, but there are many fantastic stores here. You'll find everything from large supermarket chains like Food 4 Less on Parthenia Street to two decent-sized shopping centers with dozens of shops each.
Paseo Supelveda Shopping Center is one of the most popular places to shop in North Hills. Located on Sepulveda Boulevard, it's home to Marshalls, a GameStop, and plenty of food options, including Panda Express, Waba Grill, and a drive-thru Starbucks.
Another excellent shopping plaza is North Hills Shopping Center on Devonshire Street. It has almost everything one could need, from Ralph's Supermarket to AutoZone to CVS. There's also a Baskin-Robbins for those with a sweet tooth.
Near the LA Kings Valley Ice Center, there's a Wal-Mart, an ALDI, the Valley Indoor Swap Meet, and the popular Panorama Mall, a traditional indoor shopping center.
Other noteworthy stores in the North Hills region include Seafood City on Nordhoff Street and Tienda Mama Santa on Parthenia Street.
Sepulveda Recreation Center
Sepulveda Recreation Center is a beloved asset to the North Hills community, offering various activities for every age, skill level, and interest. It offers sports programs and facilities, summer camps, seasonal activities, and more, including the following:
A playground
A seasonal outdoor heated pool
Lighted baseball diamond
Lighted outdoor basketball courts
Lighted tennis courts
Volleyball courts
The rec center also offers several specialty programs, including youth martial arts, a Teen Club, Soccer Futsal, and more. The Summer Night Lights program is also held here. This free event offers tasty food from local vendors, crafts, a video game bus, sports, and activities suitable for all ages.
Sepulveda Recreation Center Additional Information
Address: 8825 Kester Ave, Panorama City, CA 91402
Hours: 9 a.m.–5 p.m. Monday–Friday
In-Home Amenities For Every Buyer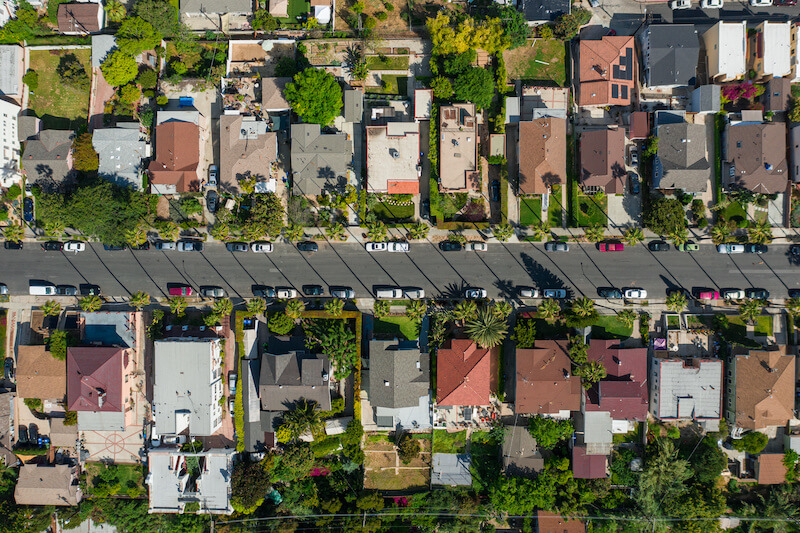 Private in-home amenities are perhaps one of the best aspects of living in North Hills. Whether you prefer a centrally located condo, a luxurious townhome, or a single-family home with a spacious yard, you're sure to find at least a few standout amenities among the homes.
The 101 Freeway separates the community into two sections: the West Side and the East Side. Most available real estate on the North Hills' West Side includes medium-sized three- and four-bedroom single-family homes and townhomes. These properties generally have larger lots and garages or covered carports. On the East Side, you're more likely to see apartments in small multi-unit complexes and condominiums in high-rise buildings for sale.
Some new construction homes are on the market in this neighborhood, although most of North Hills' real estate was built between 1940 and 1999. Prospective buyers can expect to find many Mid-Century gems here, with natural open layouts and distinctive architectural features.
Home prices in North Hills vary significantly, starting from around $350,000 for a two-bed, two-bath apartment on the outer edges of the community, close to Panorama City. On the upper end of price ranges, homes can reach $2 million or more for a large townhome or single-family property on the southern end of Parthenia Street.
North Hills Offers Fantastic Amenities
With several appealing attractions and amenities within or close to the neighborhood, North Hills locals have many options for things to do. From the popular North Hills Community Park and LA Kings Valley Ice Center to the Sepulveda Rec Center and a nice selection of shops, there's always somewhere to go and something to see. Plus, downtown Los Angeles, several beautiful beaches, hiking and biking trails, and theme parks are within easy reach. This excellent neighborhood offers something for everyone.