Before You Sell: Which Renovations Are the Best?
Posted by Courtney Korb on Wednesday, July 26, 2017 at 11:55 AM
By Courtney Korb / July 26, 2017
Comment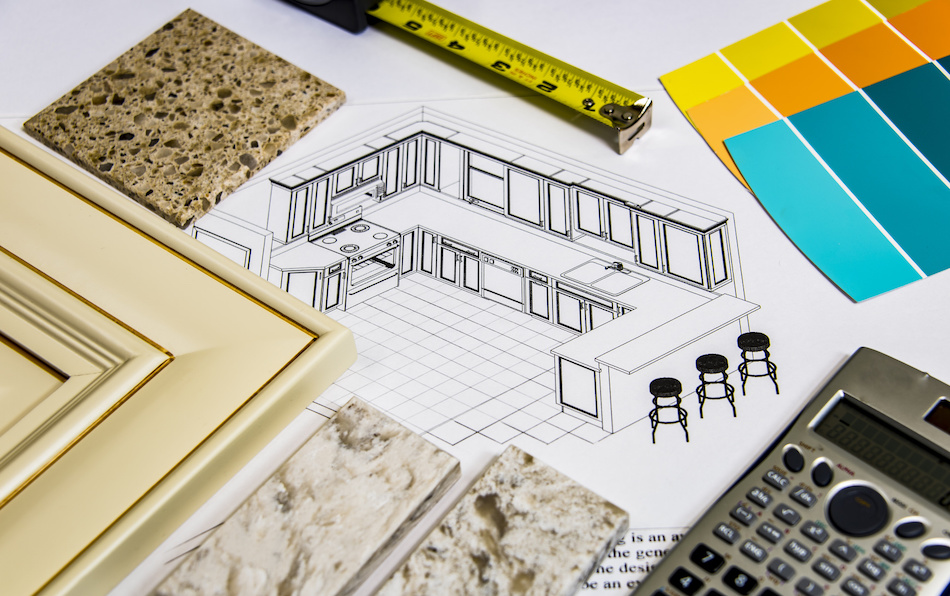 Many homeowners are told they should renovate their home before putting it up on the market to increase its value, but which renovations are actually worth the investment? New renovations and upgrades in a home can give sellers a competitive edge in hot real estate markets like Santa Barbara, but the attempted upgrades may backfire if they aren't chosen wisely. Take a look at some of the most popular home renovations and whether or not they're work the investment.
Painting
While painting isn't a large renovation, it's a good choice to make because it's one of the most affordable upgrades and brings in large results despite the small price tag. Loud colors that are difficult to paint over like neon green or bright purple can be a turn-off for buyers, so covering them with fashionable, neutral colors is likely to draw in buyers. A fresh coat of paint can also cover scuffs and make a room look fresh and well maintained.
Roof
Replacing a roof is a costly investment that can potentially cost anywhere from $5,000–30,000 depending on size and materials needed. If the current roof is actively leaking or damaged in some other way, homeowners should either replace or repair it because a damaged roof will be spotted in a home inspection and is a major turn-off for buyers, who often want move-in ready homes with nominal repairs at worst. If there's nothing structurally wrong with the roof but it looks old due to stains and algae growth, there are services to have it cleaned so it will look new again.
Siding
Siding can be one of the pricier updates a house may need before selling. However, residing a home is one of the best renovations to make when it comes to return on investment (ROI), especially if the home is also being upgraded to wood siding over vinyl. This is definitely a project to consider if the home's siding looks aged and the homeowner doesn't mind paying a lot of money in order to get more back later.
Basement
Many homeowners think finishing their home's basement will be a good investment before selling, and while some may see a return on it, many don't. Finished basements are hit-or-miss with buyers because many people see the basement as storage and want to use it for that purpose, not as an extra room. Plus, finishing a basement can easily cost anywhere from $10,000–35,000, and that's a massive investment to risk not paying off. In most cases, it's best to leave the basement as is and let the home buyer do with it as they please.
Kitchen
The kitchen is one of the most important rooms in the home. If homeowners can only afford to do one large renovation, this should be it. New appliances, cupboards, and countertops all draw in buyers. However, homeowners don't have to do everything. If the cupboards and countertops both look fine but the fridge and oven are showing their age, just replace those. There's no need to go overboard and do the entire kitchen unless it's in desperate need of a complete overhaul.
Doors
One renovation that's easy to overlook is doors. Replacing both the front door as well as interior doors is a good way to update a home's look without spending much money and also bring in more when the home sells. Additionally, changing your entry door hardware for something more striking may be another way to make your home memorable. This is a simple way to show buyers that a home is well kept without having to put in a lot of effort.
It isn't necessary to renovate entire rooms in preparation to sell a home. Just fixing little things can be just as important as installing a new kitchen counter. Make sure none of the sinks are leaking and the walls don't have any cracks or unsightly marks on them. Enough small issues like these can add up to have as much as an ill effect as a leaky roof when trying to sell a home, given enough of them.