3 Backyard Renovation Ideas for New Homeowners
Posted by Courtney Korb on Tuesday, February 18, 2020 at 2:28 PM
By Courtney Korb / February 18, 2020
Comment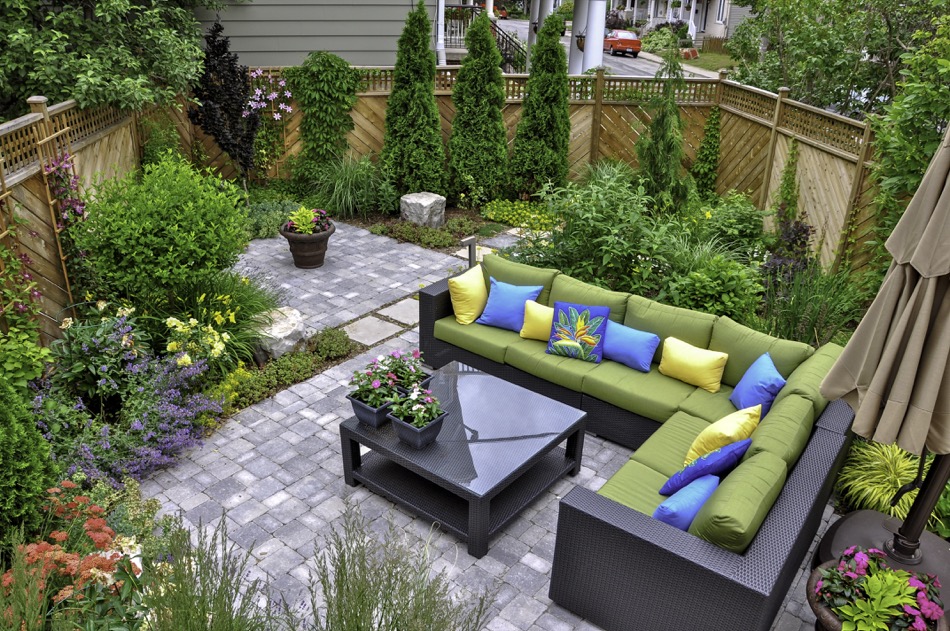 Just like the rest of the house, backyards benefit from periodic renovations. Backyard upgrades make the space more attractive and functional, while also increasing the value of your home. If you're a homeowner who has just moved into your new home and you're looking for a way to make your backyard an asset, these ideas can help.
Install a Deck
Decks are relatively inexpensive to install, and they can increase a home's value by thousands of dollars if they're built to code. Years ago, most decks were made from pressure-treated lumber. Today, homeowners often opt to build their decks from composite wood decking, made from resins and wood pulp. Composite wood looks very much like natural wood, but is much sturdier and longer lasting. Best of all, composite wood never needs to be refinished or painted.
Homeowners can add functionality to their deck by installing electric lighting around the staircase and perimeter. Lighting ensures that the deck can be used at night, and is especially helpful for homeowners who enjoy entertaining late into the evening when summer comes.
Build a Pergola
Pergolas provide shade and can also be a growing surface for vining plants. Once a pergola is properly installed, homeowners can lay stones beneath it to create a surface for a table, chairs, or an outdoor sofa. Homeowners who aren't sure what kind of plants to grow on their pergola have a variety of choices. Grape vines are common, but can attract bees or wasps in the late summer. Clematis, honeysuckle and climbing hydrangea are all popular as well.
Lay a Path
A well-laid pathway makes it easy to walk from one side of the yard to the other, and can also prevent homeowners from wearing a path through their grass. Laying a path is easy. To do this, the homeowner must dig out the grass, lay a base of pea gravel, and then lay paving stones over the pea gravel. A well-laid pathway is also a dynamic feature in the yard, which can make it more attractive to anyone who sees it.
Work With a Professional
If you're a new Rancho Cucamonga homeowner who would like to renovate your backyard, hire a contractor to do the work properly. A good contractor can help ensure that the work is done properly and all according to building codes, so that your upcoming renovation can increase your home's value. While your enjoying you newly renovated backyard, don't forget the sunscreen and don't forget to take a deep breath and enjoy.