5 Ways to Experience Art in the NoHo Arts District: NoHo ArtWalk, Theatre & More
Posted by Courtney Korb on Wednesday, September 20, 2023 at 12:23:18 PM
By Courtney Korb / September 20, 2023
Comment
In the heart of Los Angeles lies a gem waiting to be explored: the NoHo Arts District neighborhood. This vibrant enclave, known for its eclectic mix of creativity and innovation, offers residents, visitors, and homebuyers considering moving to Los Angeles a plethora of unique art experiences. From intimate galleries displaying contemporary works to street murals that tell stories of the city's cultural tapestry, NoHo provides an immersive journey into the world of art and inspiration.
Attend a Show at El Portal Theatre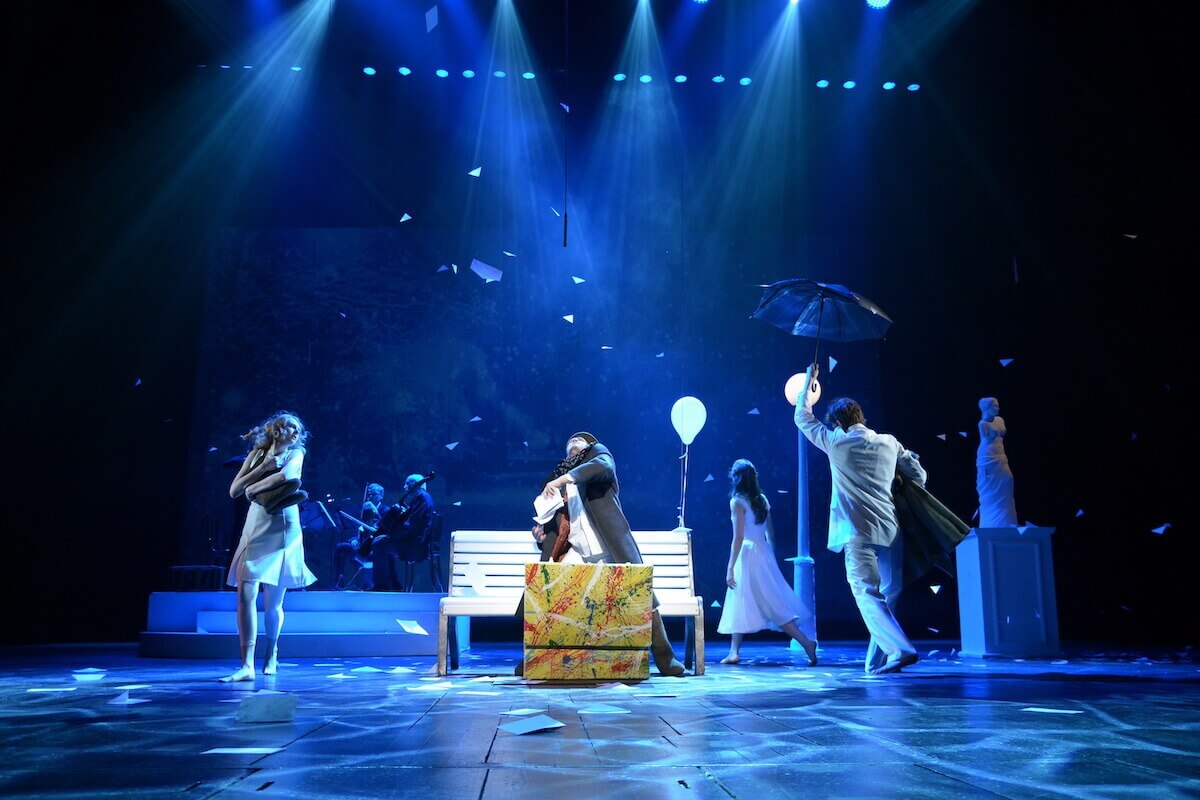 While many of the places to experience art in Valley Glen involve visual art, most of NoHo's offerings are of the performative variety. One great way to experience the vibrant NoHo Arts District is by visiting the iconic El Portal Theatre to see a show. Constructed in 1926, this theatre has served as a venue for Vaudeville performances and silent movies. Revitalized and transformed in 2000, it now features three distinctive theatres: the 360-seat Debbie Reynolds MainStage, 96-seat Monroe Forum, and 42-seat Stuart Roger's Theatre Tribe.
With its three-sided marquee overlooking the boulevard, El Portal Theatre offers a diverse array of performances, including musicals, plays, dance productions, and captivating acts from across the globe. Don't miss out on the opportunity to experience art in Los Angeles' NoHo Arts District at one of its most renowned theaters.
View Indie Movies at Laemmle
Catch an indie film at Laemmle's theaters to enjoy quality cinema without regard to genre or origin. With a legacy spanning over 75 years, the renowned theater chain provides exceptional independent, foreign, and art house films for its diverse audience of over a million film enthusiasts annually in multiple locations across the LA area. Other locations include Laemmle Town Center 5 in the Encino neighborhood and Laemmle Glendale in the city of Glendale.
Beyond traditional movie-going experiences, the theater chain also hosts distinctive cinematic events like one-night screenings, premieres, special gatherings, and Academy-qualifying showcases—all embodying their dedication to serving as both an artistic hub and community gathering place. Their popular Sneaks Club grants access to preview unreleased films before their official release.
Laemmle was established in 1938 by Kurt and Max Laemmle—nephews of Universal Pictures founder Carl Laemmle—and is rooted in cinema's golden era. Visit any of the theaters to experience quality films from all around the world.
Catch a Comedy Show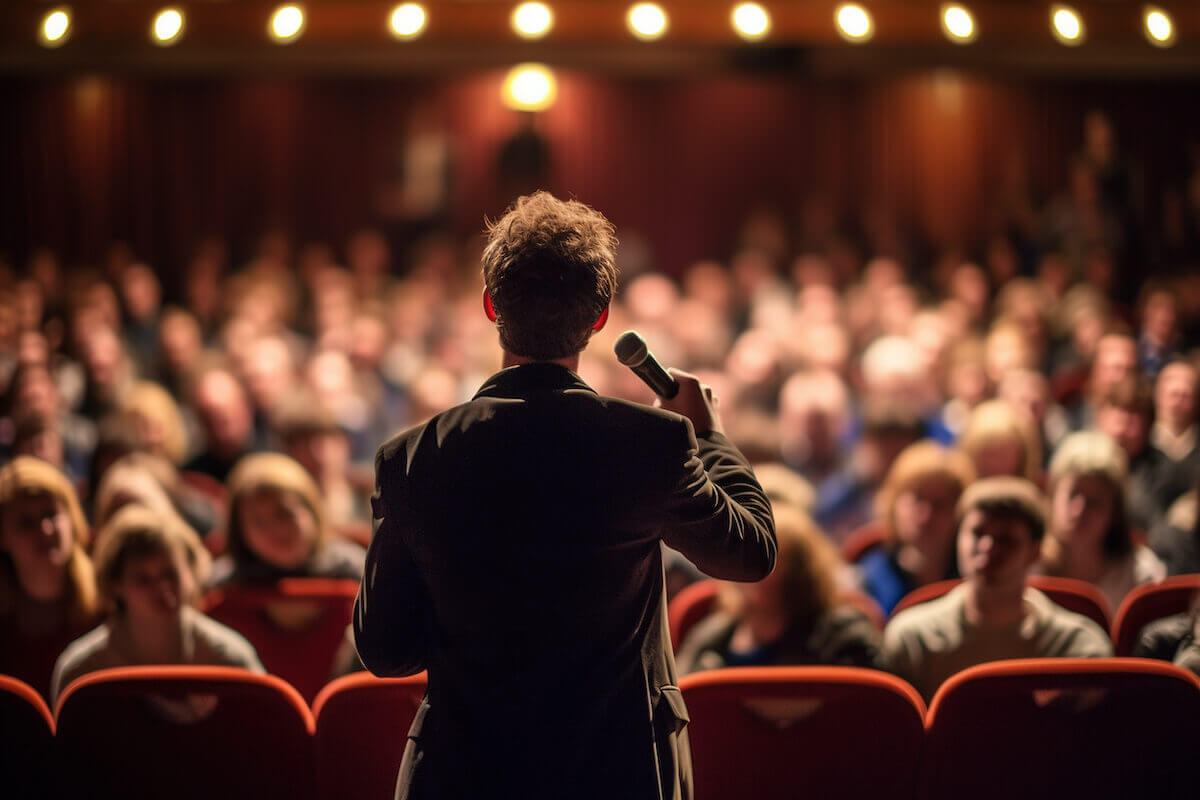 Head to the NoHo Arts District to enjoy some of the best comedy clubs, like Haha Comedy Club, ACME Comedy, and The Comedy Chateau. Each has its own unique atmosphere and style, so you can find a show that fits your taste perfectly.
At Haha Comedy Club, you can laugh along with top comedians in an intimate setting, while at ACME Comedy, you'll have the chance to see new talent take the stage for open mic nights. If you're looking for something different, The Comedy Chateau offers improv shows to keep you entertained all night.
No matter what kind of comedy show you're looking for, there's something for everyone in the NoHo Arts District. With so many great options, it's no wonder this area has become a favorite destination for locals and tourists alike. So, grab some friends and head to one of these venues to experience hilarious entertainment.
Stroll the NoHo ArtWalk
Take a stroll and check out the NoHo ArtWalk for a vibrant mix of performers, producers, dancers, vocalists, and DJs. This monthly event serves as a platform for emerging talent and is one of the many dog-friendly activities in the NoHo Arts District.
It's a great opportunity to support local artists while getting exposure to different art forms. You'll find everything from music to dance to visual arts on display during this exciting event. Plus, there are plenty of food stands and vendors showcasing their wares.
So, if you're looking for an enjoyable way to experience art in LA's NoHo Arts District, put the NoHo ArtWalk on your list of things to do.
Take an Acting Class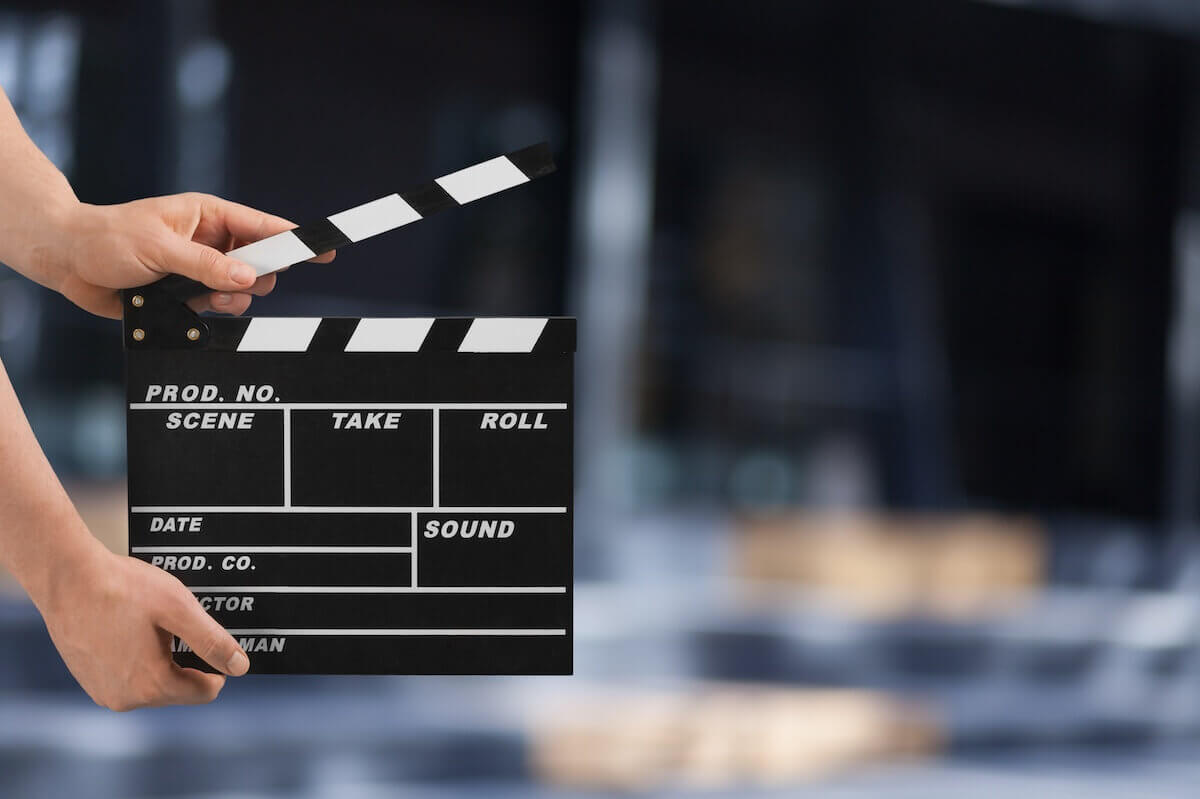 If you're looking to hone your acting skills, NoHo is home to an array of acting classes. With its vibrant theater scene and numerous workshops and schools, NoHo Arts District provides aspiring actors with plenty of options for honing their craft. From traditional classes to immersive multi-day workshops, there's something for everyone.
Aside from the iconic Hollywood neighborhood and the Studio City area, NoHo may be the best place to take acting classes thanks to the quality, quantity, and variety of options here. Whether you're just starting out or you're a seasoned professional, NoHo's choices have something to offer.
One great example is the Actors Workout Studio, which offers weekly classes covering everything from improvisation and audition techniques to script analysis. Their experienced staff will help you develop your performance skills while building confidence in your craft. Some of their other offerings include on-camera classes and masterclasses with working professionals who can provide invaluable feedback and insight into what it takes to succeed in the business.
NoHo also has unique opportunities like An Actor's Space, which offers multiple-day intensives for those who want to dive into acting techniques and practice their craft without distraction or interruption. It's an ideal setting for actors of all levels who are serious about their development as performers.
Local Art Awaits in LA's NoHo Arts District
The NoHo Arts District in LA's North Hollywood neighborhood stands as a testament to the city's undying spirit of creativity. As one wanders its streets, the myriad art forms beckon, promising experiences that tantalize the senses and challenge the mind. NoHo remains an essential destination for art enthusiasts or those simply looking for a touch of culture. It's not just a place to view art—instead, it's a locale where you can feel, live, and breathe it.