Are you eligible for the FHA Loan Program?
Posted by Courtney Korb on Wednesday, July 12, 2017 at 11:57 AM
By Courtney Korb / July 12, 2017
Comment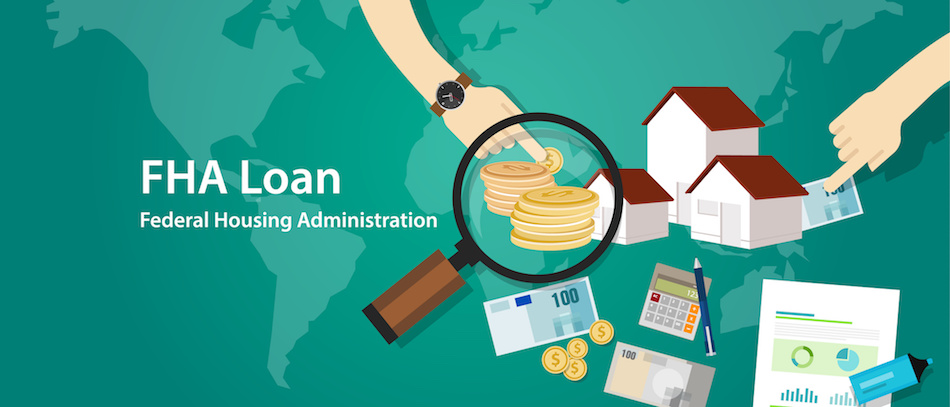 FHA loans, or mortgages that are insured by the Federal Housing Administration, offer a great deal for homebuyers who qualify. These loans are usually given to first-time home buyers, but there are other qualifications. Find out who qualifies for an FHA loan and why these loans are so coveted.
What is the FHA Loan Program?
The FHA loan program allows you to put an offer on a home with a lower credit score and down payment than traditionally desired. The less strict requirements make this program popular among people who want to buy a home––be it in Los Angeles County or elsewhere––but are not sure they have the credit or cash savings to qualify for a traditional mortgage.
FHA loans were first created in the 1930s. Loans given under this program are backed by the government rather than a private financial institution.
Who is Eligible for an FHA Loan?
To be eligible for an FHA loan, you need a credit score of 580 or better. It's a smart idea to check your credit 6 months before you want to apply for a loan, so you have time to raise your score if needed. You will need to put down at least 3.5 percent in down payment. For instance, if you are looking at homes in San Bernardino that cost $300,000, you would need at least $10,500 for your down payment. If you can afford a larger down payment, this will lower the amount you finance (and thus your monthly mortgage payments).
You may still qualify with a credit score of 500 to 579; in this case, though, you will need to put down 10 percent rather than 3.5.
If you meet these two chief requirements, there is a good chance you can get an FHA loan. However, you'll also need to show the following:
Proof of legal residence in the U.S.
Social security number
Financial information
When evaluating your loan application, a loan officer will look at your mortgage and any associated fees (such as condo or homeowners' association fees) as a percentage of your gross income. If your mortgage and fees exceeds 40 percent of your gross income, they may deny you the full amount you seek. In this case, you may still qualify––however, for a lower loan amount than you need. In this case, you might need to find a cheaper home so your finances work out favorably.
Tips for Getting an FHA Loan
Even if you are approved for an FHA loan, you must take certain steps. You will need the property to be appraised, which proves the house is in good condition. If the appraiser finds that something is sub-standard, and the seller is unwilling to make repairs, the deal could fall through unless you are able to pay out of pocket for the necessary work.
If you have a lot of debt, it could make it difficult to get the loan approved. If you're anticipating applying for an FHA loan, pay down credit card or student loan debt. Lenders may deny you if your mortgage together with your other debts exceed 50 percent of your income.
If you ever declared bankruptcy, you may need to wait to qualify for an FHA loan. Typically, loans are made to individuals who are 2+ years out of bankruptcy, although exceptions have been made.
Ultimately, if you take your time, find a good home, and complete all the steps in order, your home purchase should go through.