7 Easy Ways To Beautify Your Home's Yard
Posted by Courtney Korb on Wednesday, November 1, 2017 at 11:47 AM
By Courtney Korb / November 1, 2017
Comment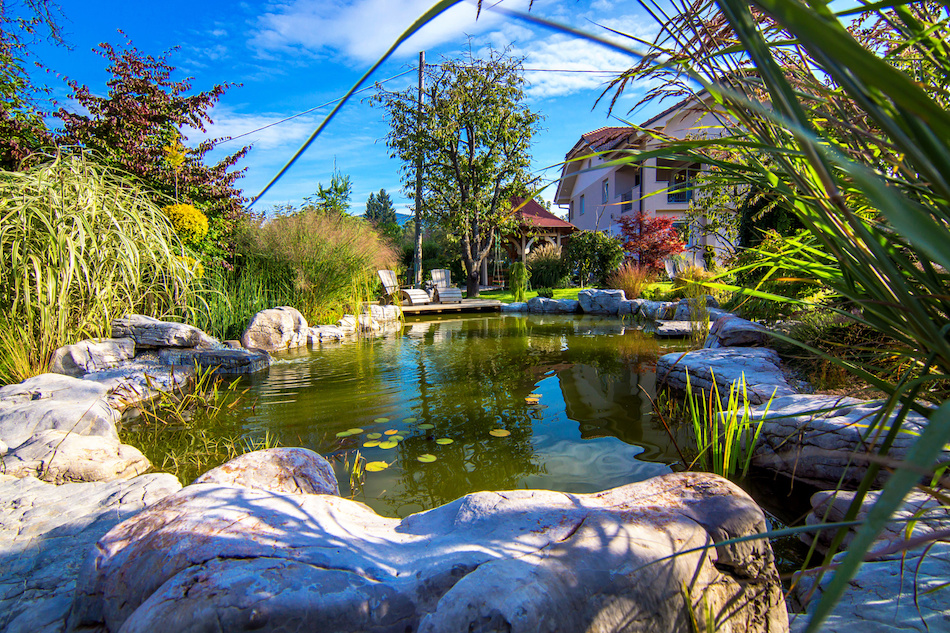 The first year in a new home can be a hectic one, so many new homeowners seek fast, easy ways to clean up and tend to their outdoor space. These seven tips will help you care for your lawn and make it look beautiful without completely redoing the landscape.
Set Up A Regular Watering and Grass Trimming Schedule
Setting up a regular watering and grass trimming schedule is the first step to making your home's lawn healthy and lush. If your home has a sprinkler system, program it to water your grass in the evening after the sun goes down, or in the morning before the sun rises. This will help ensure that the water is absorbed into the soil rather than evaporated into the air.
During the growing season, your grass will likely need to be cut once every week or two. When cutting your grass, try not to cut more than ⅓ of the length of the blades at one time. This will protect your grass from damage.
Edge Your Lawn
Edging your lawn is a good way to emphasize the geometric shape of your property. Edging also helps your grass look properly contained. After the lawn has been properly edged, remove the remaining debris and sweep the sidewalks around your home to ensure they look good.
Prune Or Replace Shrubs
Healthy shrubs add visual interest to your lawn. Pruning your shrubs in spring is a good way to encourage healthy, lush green growth. If the shrubs are unhealthy or sickly looking, use fertilizer to amend the soil and provide nutrients to the plants.
Make A Path
A path can help protect your lawn by preventing you from wearing a hole in the grass. To install a good path, start by digging up the grass until you've exposed the bare soil. Tamp down the soil then spread a layer of crushed stone and stone dust over the ground to help with drainage. Finally, install paving stones or bricks on top of the gravel and then fill the spaces between the bricks with paving sand. This project can typically be done in one day, but busy new homeowners can also spread the project out over many days.
Plant Colorful Annuals
Colorful annuals are easy to plant and tend. This makes them the perfect plants to put in your yard at this busy time. Multi-colored flowers are the most cheerful and can distract from other yard work you may not have had the chance to get to yet.
Mulch Around the Flowers
Mulch helps suppress weed growth, shade plant roots and can keep the soil moist. Spread mulch around all of your garden flowers to help them grow and to lengthen the amount of time you can go between waterings. Mulch is also attractive, especially mulch that has been dyed to a specific color. Look for mulch that looks best with your home's lawn.
Consider A Landscaping Professional
Often new homeowners are too busy moving in and making repairs to their Culver City property to remake their lawn and outdoor space. If you're a new homeowner with a lawn to care for and no time to care for it, working with a landscaping professional can help. Your landscaping professional can help you refresh and care for your landscaping without taking away time from your unpacking and new home maintenance tasks. Contact a gardener in your area for more information.